At some point, most of us will need a realtor to either purchase or sell our homes. But what do realtors do? Is there more to their role than meets the eye? Most realtors are like a swan gliding across the surface of a pond, but there's a lot of work going on below the water. So let's consider some of the many tasks that realtors need to complete to ensure that their clients' real estate deals go through without any hassles. 
The Difference Between a Realtor and a Real Estate Agent
First, we need to make a distinction between a realtor and a real estate agent. Didn't know there was a difference? There is!
Anyone who has a real estate license can assist in buying and selling real estate. But not all real estate agents are realtors. A realtor has to be a member of the National Association of Realtors (NAR). 
But…that's not all! Not every NAR member is a real estate agent. Real estate brokers, appraisers, property managers, and real estate counselors can also join the NAR. 
Joining the NAR has certain membership requirements. First, candidates need to uphold an official code of ethics and standards of practice. Also, they need to complete a certain amount of continuing education classes every few years. 
Now that we are clear on realtors versus real estate agents, let's proceed!
What Do Realtors Do For Property Buyers?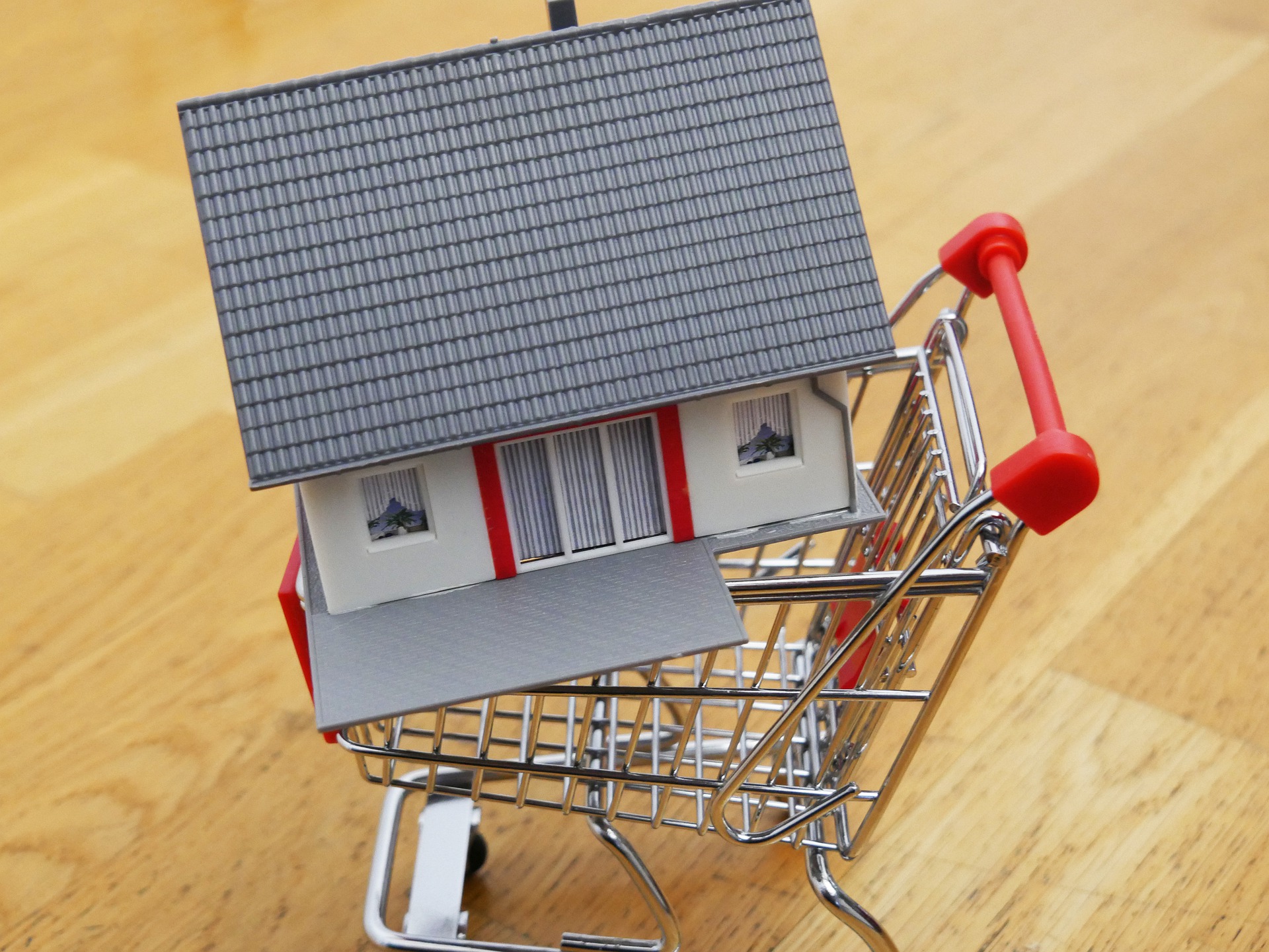 Here's a snippet of all that realtors do for people who purchase real estate:
Research Homes Available on the Market
A skilled realtor knows their market intimately. They are aware of all the neighborhoods and the types of inventory that exist in each one.
Your realtor will likely meet with you face-to-face or have a telephone conversation about what you desire in your next home. During this talk, you will also discuss your budget, ideal square footage, number of bedrooms and bathrooms, backyard size, preferred neighborhoods, and much more. 
Once your realtor is aware of your real estate goals, then they will do extensive research to find homes that meet your criteria. This may sound easy but it's not! 
That's because finding a set of homes that meet all (or the majority) of your criteria can be a challenge. Sometimes, your realtor may need to have another talk with you to reassess your criteria as your home buying goals must be realistic.
Assist You to Find a Mortgage Lender
Your realtor has a wealth of experience and connections, so they can connect you with a reliable mortgage institution. Although your realtor may help you find a mortgage lender, please leave all the mortgage-related questions for your conversations with that lender. 
Coordinate Property Tours 
Once your realtor sends you a list of homes for sale, you need to inform them about the ones you want to view. Then your realtor will coordinate the mutually convenient times for you to tour each home with the respective seller's agent. 
However, you need to remember that scheduling a tour of multiple properties can be time-consuming and hard to organize. Always keep in mind that your realtor needs to align your availability schedule with all the schedules of various sellers' agents at the various properties. 
Submit Your Purchase Offer
After all the home tours, you will find a home that you love! Once that happens, your realtor will do careful research to figure out a fair offer price. 
Sometimes sellers might accept an offer below their listing price. Therefore, your realtor must ensure that the offer submitted on your behalf is a reasonable one. They will ensure that your offer is aligned with the comparable properties that were recently sold in the neighborhood. 
You will need to rely on your realtor to submit a reasonable offer that doesn't see you overpaying for the property. So make sure that you choose an experienced realtor that will make an offer that's in your best interests.
Assist With the Home Inspection and Negotiate Repairs
After the sale price is approved and the contract is signed, you'll need to perform a property inspection to discover if there are any problems with the home. 
The inspection report will detail any issues with the property that you didn't know about when making your offer. These could include anything from broken appliances to leaking faucets, or any other concern. 
Once your realtor gets that report, they will negotiate the cost of repairs with the seller's agent. Most times, the seller agrees to either complete the repairs or adjust the sale price to account for them. However, your realtor may need to persuade the seller to do the right thing.
Complete a Final Walk-through and Accompany You at Closing
Yay! It's finally time to close!  Your realtor will conduct a final walk-through with you to ensure that all repairs are completed as agreed. 
If you or your realtor notice any remaining issues, then they may contact the seller's agent to ensure that you are compensated for the cost of the repairs. 
However, there are extreme cases where a lot of work was left incomplete in a home. In such instances, the closing will need to be delayed. 
What Do Realtors Do For Property Sellers?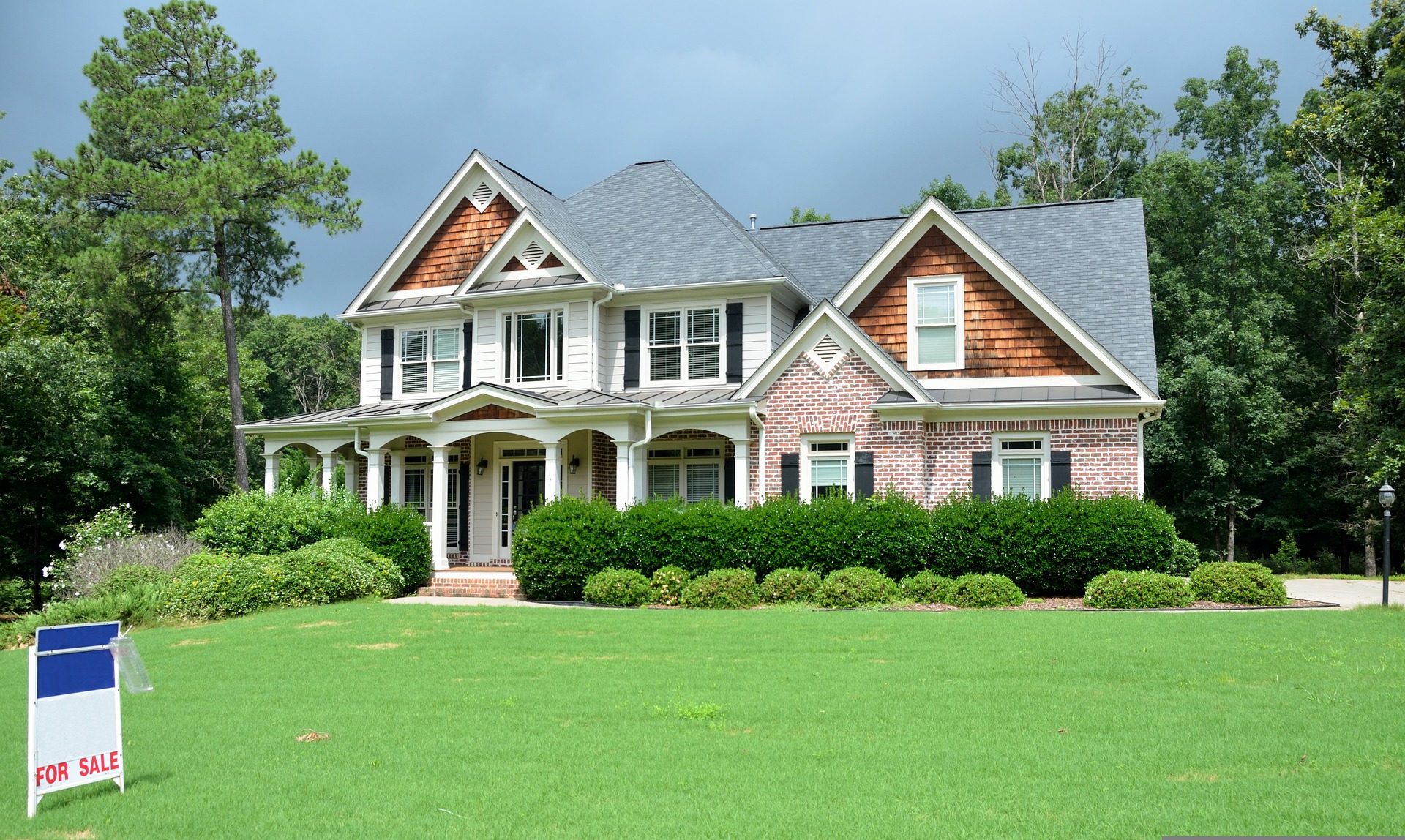 Selling your home? Then once you see this small section of all that realtors do, you'll be happy to sign with an expert realtor with a solid track record:
Establish Your Asking Price
No, you can't set your asking price based on what you think your property is worth. Well, technically you could, but, that's not advisable. 
Your realtor needs to spend some time doing market research and sales analysis. They will be sure to carefully review comparable properties that have recently sold in your neighborhood. If you live in a rural area, this may prove challenging, since the inventory of homes in such areas tends to be quite low. 
This analysis means exploring the price per square foot, bedroom and bathroom count, any upgrades, and many other factors. This will help them to determine a fair market value for your property's asking price. However, your realtor will discuss this value with you to make sure that you are comfortable listing your home at that price. 
Home Staging
Your realtor will tour your home with you to measure each room (for accurate square footage) and also discuss any issues that need to be addressed. For example, your realtor may request that you remove certain furniture pieces, put on some fresh coats of paint, or put in fresh, new landscaping. 
These demands may seem tedious, but remember, it's all in your best interests. You want your home to look its best before any prospective buyers come to tour your property. Home staging yields a return in the form of greater buyer interest, more offers, and the likelihood of selling above your listing price. 
Place the Home on the Market
Once you've established the listing price and completed the listing agreement paperwork, your realtor will schedule photos of the home. These photos are normally done by professional real estate photographers to ensure that your property looks stellar in every photo. 
Your realtor will also write a great description of your property, and post your property listing to their brokerage's real estate database (or the Multiple Listing Service or MLS). 
Schedule Showings and Open Houses
Your realtor will then schedule as many showings and open houses as you desire. Typically, these are done mainly in the evening, over the weekends, or during the day. 
However, your realtor will need to work around their schedule, and that must also coordinate with your schedule. But there's more! Your realtor will need to also coordinate the schedules of the buyer and the buyer's agent. So much planning!
Marketing Activities
Your realtor will spend significant money out of their pockets to market your property. Such marketing includes social media posts, online ad campaigns, event networking, and other popular marketing channels.
This marketing is expensive and time-consuming. However, it's an essential activity that will place your home before as many prospective buyers as possible. 
Negotiate the Offer
Here's where you need an expert real estate negotiator on your side. If a buyer submits an offer below the asking price, then your realtor will help you figure out if the offer is worthwhile to accept or counter. Sometimes a buyer will give a low-ball offer and you can choose to reject such an offer outright. 
You will lean on your realtor a lot in this stage. They will need to use their expertise (and further market research) to determine what is a reasonable offer. 
Negotiating a deal often requires a lot of time. This process can require several hours of dialogue between your realtor and the buyer's agent.  
Schedule Property Inspection
Once an offer is accepted, then your realtor will schedule a mutually convenient date and time for the property to be inspected. Once again, this means that your realtor will need to coordinate your schedule and the schedules of the inspector, buyer, and buyer's agent. While the buyer's agent must attend the home inspection, your realtor is not mandated to be in attendance. 
Negotiate Any Repairs
Your realtor will discuss any concerns that the buyer's agent raises in the wake of the property inspection. 
If repairs are needed, you may need to pay for them. Your realtor will review the list of repairs and help you decide which you need to pay for and what should be the buyer's responsibility. 
Verify the Property Appraisal
If you have an offer from a buyer to purchase your home for $200,000, but the appraisal comes back lower than that, don't worry. Hearing that your home is valued less than expected can be difficult and may mean a temporary delay. 
Mortgage lenders will only lend to buyers up to (and never above) the appraised property value (minus your down payment). Your realtor will likely offer you one of these solutions: 
Lower the sale price (after deciding on the new sale price).

Work alongside the buyer's agent to have their client make up the difference in cash. 

Dispute the appraisal or get another one set up
Schedule and Attend the Closing
Yes, there's a lot of scheduling that your realtor will need to perform. Depending on the state in which you are selling your property, attorneys may need to be present on the closing day. 
Your realtor will schedule the closing date, time, and location by considering the availability of the buyer's attorney, your attorney, the buyer, yourself, and the buyer's agent. 
Do You Need a Realtor
to View a Home?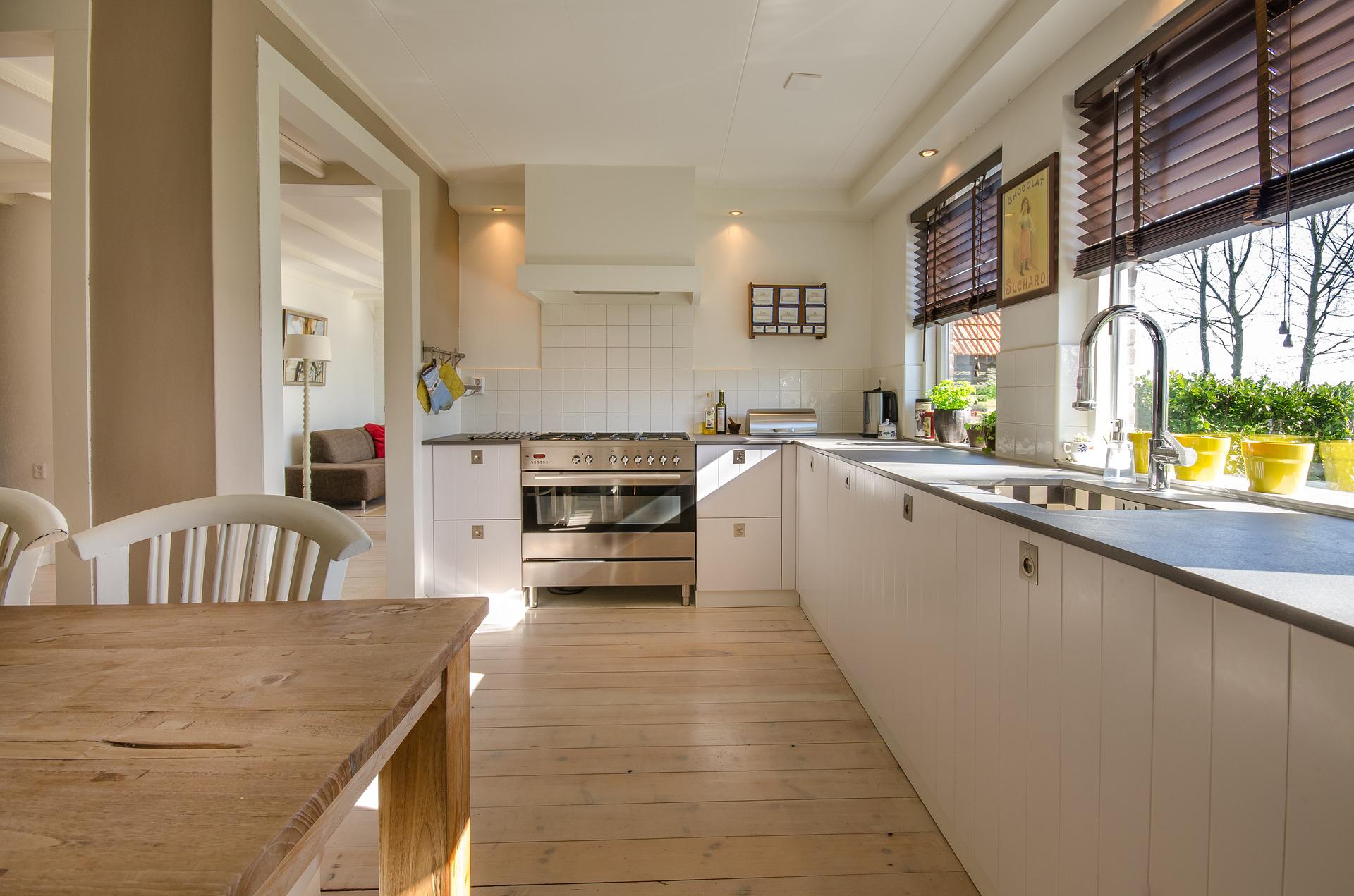 The MLS is just one source for the online marketing of properties available for sale. Several properties come to market with customized websites containing many photos of the home. Some sites may even feature virtual tours. 
However, to get inside the home for a physical tour, you may need to call a realtor. Since you may likely have decided on the property, you should begin working with a professional, licensed realtor at this point. 
Who Pays the Realtor?
It's customary that the seller pays the real estate commissions of both their realtor and the buyer's agent. 
Although the seller pays the commission, the seller usually includes them in the price of the home. This means that the buyer pays the commissions. 
How Much are Realtor's Fees?
Usually, realtors get 6% of the sale price of the property (split between the seller's realtor and the buyer's realtor) as commission. This fee is paid at closing by the seller (unless other arrangements have been made). 
Make sure that you get all the details about a realtor's fees recorded and signed off in a formal agreement when you hire an agent. Items such as photography, cost of listing the property, and expenses to acquire any signs or printed materials, are included in the value of the commissions (or fees). However, the seller pays for all home staging and repairs out of pocket. 
Get an Experienced Realtor With Proven Results!
You no longer have to ask: "What do realtors do?" as I have shared valuable information about the role of realtors. Are you buying or selling a home in the Bloomington-Normal area of Illinois? Then you need me, Becky Bauer, an expert realtor to help you close your deal. I have assisted many valued clients to accomplish their real estate goals and I would be happy to do the same for you. Contact me today so that we begin your special real estate journey!