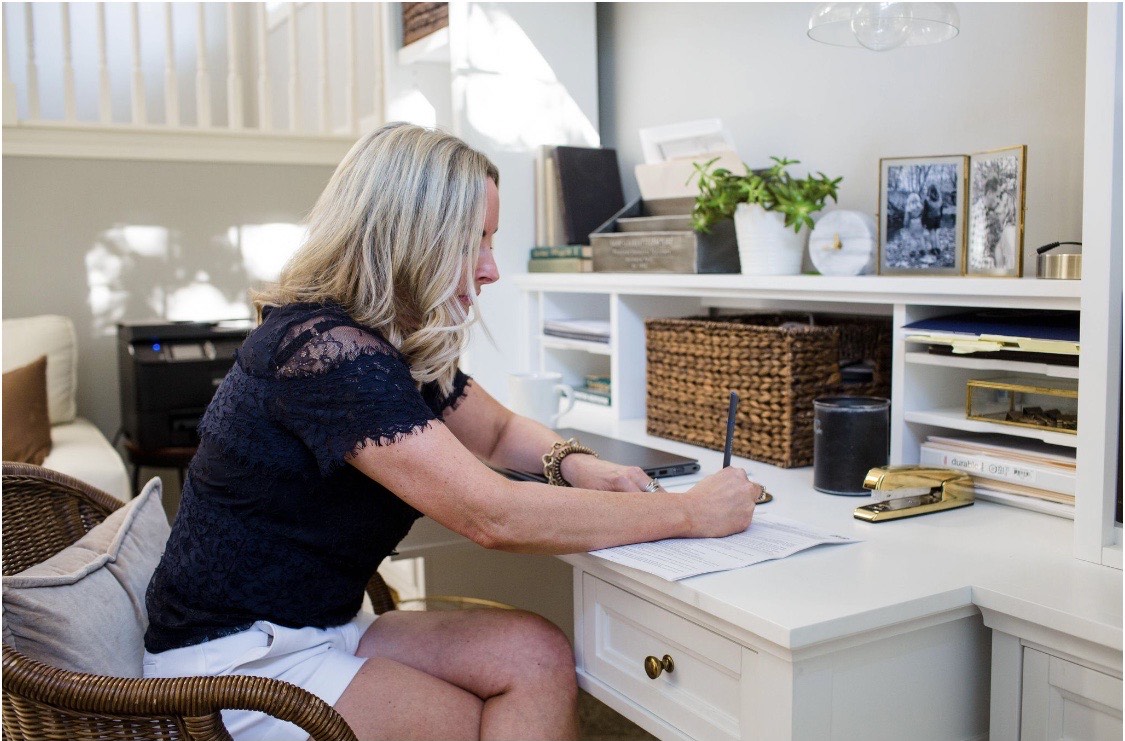 Sell My House Fast: Choose Becky Bauer, Your Expert Realtor
Are you wondering, "How do I sell my house fast?" Then you're in the right place! 
I am Becky Bauer your local real estate professional and I will help put your home on the Bloomington-Normal market.
I will also leverage my expertise as a licensed Realtor and Certified Pricing Strategy Advisor to get you the best possible deal. You can rely on my expert guidance to learn how to get your house ready to sell.
How Much is My Home Worth?
You have decided to put your home on the market, but what should be the list price?
How do you know if you are listing your home too high or too low?
While you don't want to be overpriced, you also don't want to leave money on the table.
Good news! I am here to guide you through the price-setting process.
How Much is My Home Worth?: Get the Data You Need
You don't have to deal with any uncertainty about your home's value.
I can help you get your FREE, accurate, and no-hassle home value report. 
This report will include data about similar home sales in your neighborhood and adjacent ones. 
This report is informative, interesting, and useful as you place your home on the market.
What is My Home Worth? Let's Find Out!
Are you ready to discover how much you can get for your house? 
I am ready to share my professional insights with you backed by solid historical sales data in your area.
Please complete the form below for your FREE home value report:
Sign up for our email list for updates, promotions, and more.
Hours
Mon – Sun 7:00 am – 10:00 pm

Sell My House Fast in Bloomington, Illinois With These Simple Tips
Selling your home can be nerve-wracking, but it doesn't have to be.
This video covers the top simple tips that you should know before listing your home on the market. 
Following these expert tips will help you sell your home faster and for more money. The good news? You won't have to break the bank on costly upgrades or replacements. Happy watching!
Selling a House by Owner in Illinois
? Here's Why You Should Think Twice
Some people may choose to sell their home without a real estate agent as a for sale by owner (FSBO) property. They may think that working with an agent is too costly and try to sell their home without assistance. However, this may not be the best idea for these reasons:
A Lower Sale Price
Most sellers choose to go the FSBO route because they want to save money. They think that they are getting more from their house sale if they don't use an agent. Unfortunately, any extra profits they're hoping for often get counteracted by a lower selling price.
Insufficient Buyer Exposure
Real estate agents are successful at what they do because they have experience and established social media platforms and marketing techniques. Working with a real estate agent gives access to their resources and most importantly, their network of buyers. All of this exposure will increase your chances of an attractive sale.
A Longer Sale Time
Sellers who choose to go solo often don't possess the expertise to market their homes the right way. This leads to the home sitting on the market longer. The majority of buyers search online for homes, but FSBO sellers often don't have a good online presence. Even if they do, they often lack the tools and knowledge to keep it current and top of mind for potential buyers. 
A More Challenging Transaction
Executing a legal home sale means a ton of paperwork! Inspections, disclosures, and other regulations are mandatory and overwhelming. An FSBO property has to contend with a steep learning curve to meet all these requirements. 
However, choosing to work with a realtor gives sellers the benefit of their experience and networks. Agents are skilled at managing all the regulations and paperwork from both their studies and years of closing multiple sales. The upside? There are no unnecessary delays. 
Negotiation Overload!
Home selling is filled with negotiations – and FSBO properties lack negotiation skills. They will need to negotiate with buyers in search of deals (plus their realtors, lawyers, home inspectors, etc.). Without being an expert negotiator, this gets stressful pretty quickly. However, with an agent on your side, you can sit back and allow them to leverage their expertise to negotiate on your behalf.
Quick Guide About Selling Your Home
You have decided that you want to sell your home. However, you may also be wondering, "How long does it take to sell a house?" The answer is that it varies and the speed of your home sale depends on several factors. However, you can control some of these factors.
How to
Sell My House Fast in Bloomington, Il
linois
Whether it's your first time selling your home or you've experienced a home sale before, the home selling process can feel complicated. But there's no need to worry or fear! I am here to take on that stress and simplify the process for you in three steps:
Step 1
I will compile a comparative market analysis of your home. This report reviews market conditions and other houses available for sale in your local market to set the best price for your home. 
Step Two
I can help you prepare your home for its grand entrance into the Bloomington-Normal market with repair and update recommendations that can give you a quick sale with a high return on your investment. 
Step Three
As a licensed realtor, I will expertly promote your home on the Multiple Listing Service (MLS) and among all local real estate agents. Plus, I will arrange all showings, host open houses, respond quickly to buyer inquiries, and communicate all feedback.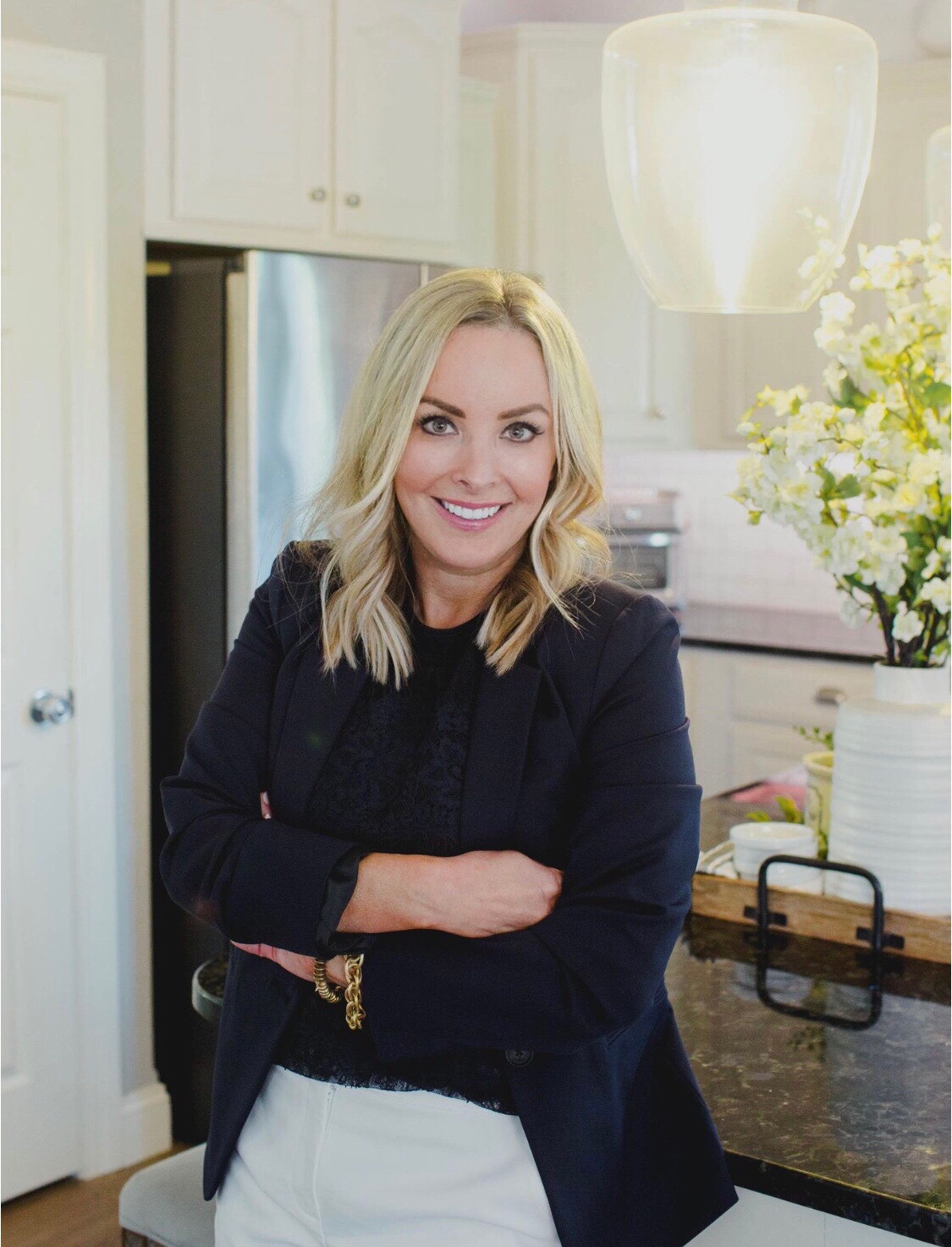 Becky Bauer, Licensed Realtor, Pricing Strategy Advisor, with Coldwell Banker Real Estate Group
Six Tips to Consider Before Selling a House in Illinois
How long does it take to sell a house? Not too long if you follow these tips!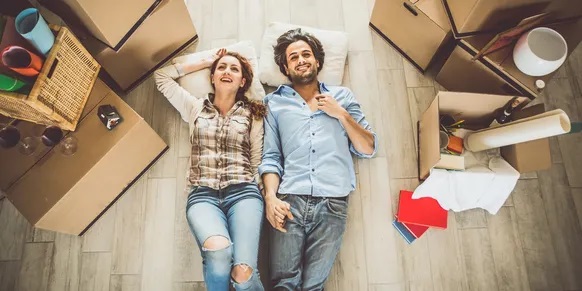 Decluttering is very important for the success of your home sale.
All areas of your home should be visible to potential buyers. Countertops, nightstands, dressers, and everything else must be clear of clutter. Remove very large pieces of furniture that may make a room look small.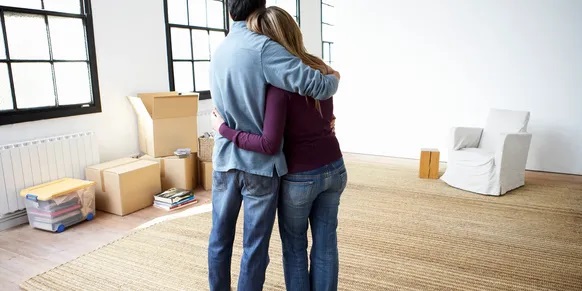 You should depersonalize your home to get it ready for sale. 
While it's difficult to strip your lives away from your home, it's necessary for buyers to be able to visualize themselves in your home. So remove your family pictures and any bold statement pieces. Help your buyers "move in" far ahead of closing day and watch those offers roll in!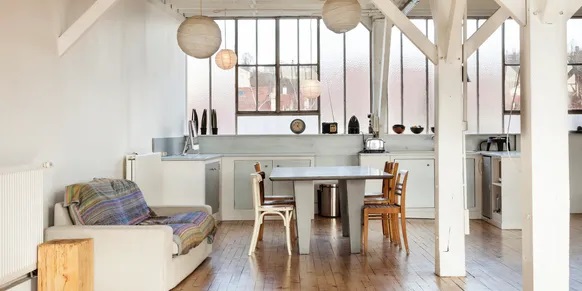 Painting is the least expensive change you can make to your home but has a huge impact. 
Paint changes the look and feel of your entire home. I offer neutral paint samples to my clients and help them determine the best neutral color palette for their homes.
Selling aHouse in Illinois? Clean, Clean, Clean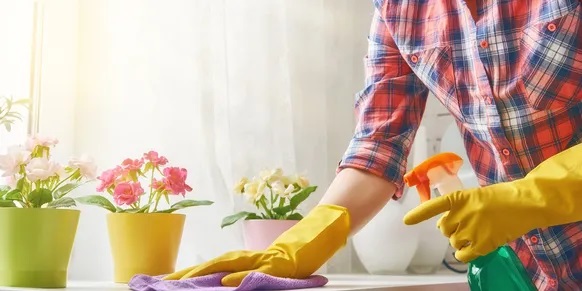 Maintain a rigorous cleaning routine as long as your home is on the market.
The funny thing with dirt is that we rarely notice our own, but we quickly notice other people's. So home buyers will notice the dust on ceiling fans, cobwebs, dirty handprints on the walls, and the list goes on. Do a deep clean and then maintain it with daily cleaning (especially before showings).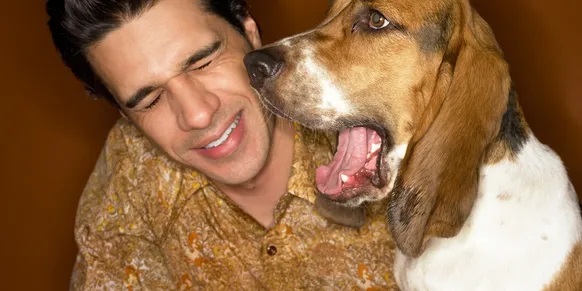 Take care of any foul odors in your home.
Bad smells will turn off buyers! If you have animals, please make sure there are no lingering odors on the carpet. Musty smells in the basement will also raise a red flag for buyers. Ensure that your home smells pleasant in every room.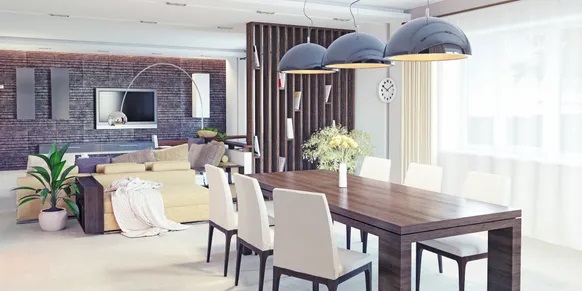 Staging can help get your home sold much faster.
You can create the perfect atmosphere that makes buyers begin to imagine themselves living there. There are always small changes that you can make to improve your chances of selling quicker and getting top dollar for your home.
Choose Becky Bauer to Sell Your House 
Are you wondering: "How do I sell my house fast?" Then you need me, Becky Bauer! I am an experienced realtor in the Bloomington-Normal area and I can help you prepare your home to ensure a good sale. Are you ready to list your property? I would be delighted to assist you. Please contact me today. Let's talk!