You need to sell your home and do so fast. But there are many homes on the market and you need to get as many offers as possible. So you may need to stage your home. While there are many home staging businesses that you could hire, you may be interested in staging your house on a budget. You are in the right place to learn some valuable home staging tips and sell your home fast. Keep reading for more details so that you can start staging your home right away with these home staging tips!
Staging a House on a Budget
: Useful Home Staging Tips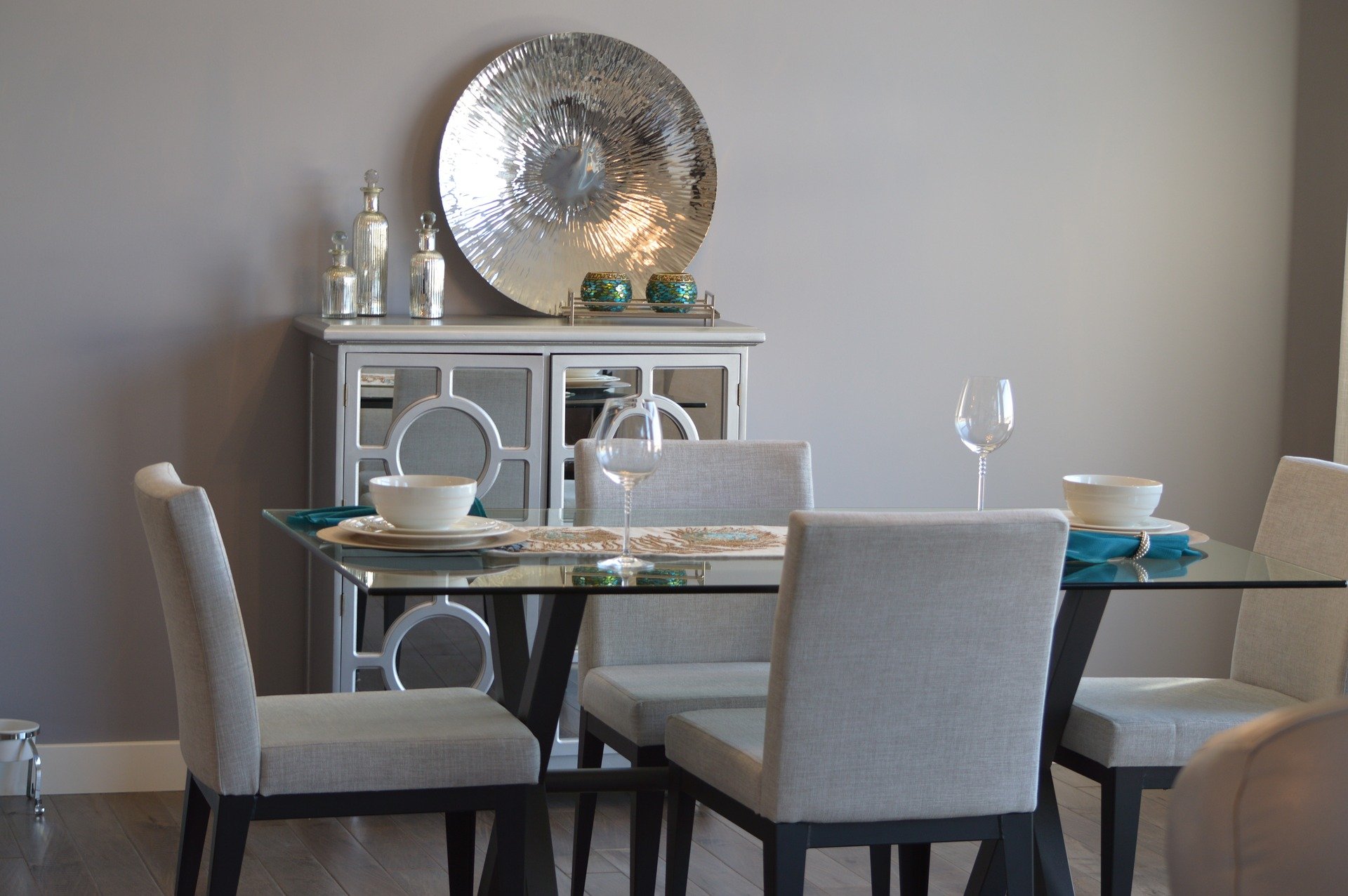 Curb Appeal Matters…A Lot!
The front of your home is its first impression. So you need to give a great impression from the first glance. Many homebuyers will drive past your home and based on what they see, decide whether or not they want to come in for a tour. Therefore, you need to:
Mow your lawn, reseed, or add fresh sod as required.

Add blooming flowers and fresh greenery for added aesthetics.

Power wash the siding of your home and the walkways. 

Wash the windows of your home – especially the front ones. 

Make sure that your house numbers are properly hung and easy to read. 

Repaint or stain your porch floor. 
Create an Inviting Porch
You want buyers to be drawn by the warmth of your home. So making your front porch a welcoming haven will help a lot. Regardless of the size of your porch, add a clean doormat (with a welcoming message), potted plants in bloom, and (if your space allows it) two pieces of beautiful porch furniture.
Remember that buyers may drive past your home at any time, so keep the porch lights on in the evenings. Want to amp up the evening ambiance of your home? Then illuminate your front walk with solar lights. Create the right atmosphere of your home from the outside. Now let's talk about the atmosphere inside your home.
Clean Your Home Thoroughly – and Keep it Ultra Clean
Once your home is listed on the market, it needs to be sparkling clean. Your floors need to shine: the walls, windows, doors, countertops, the grout between the tilework — every surface needs to glow. A clean house is one of the best and cheapest ways to help your home have an edge in the market. 
A dirty home turns off buyers as they will begin to wonder what else in your home is not being maintained. If you can't do this deep cleaning yourself, then hire professional cleaners to ensure that it's done right. Never skimp on this cleanliness issue – it's extremely important to the quick sale of your home. 
Beware of Pet Odors
You don't want your buyers to be turned off by any animal odors. So make sure that you steam clean all rugs, and diligently vacuum and wash all surfaces. Also, keep any favorite pet toys and doggie bones hidden when you have tours of your home scheduled. 
Review Your Floors
Visitors to your home will always notice your floors. At a minimum, make sure that your floors are very clean (you can also steam-clean your carpets). If you have wood floors and they look scuffed, then have them refinished. However, if your budget can't stretch to refinishing your floors, then strategically place some nice area rugs in those spots. 
Clutter, Be Gone!
No homebuyer wants to see all your stuff – remember, the whole point of home staging is to help the buyers visualize themselves living in your home. It's hard to clear away your personal effects, but this is necessary for the sale of your home. 
Consider using offsite storage while your home is on the market (or the garage of an accommodating family member) for a little while. Keep all surfaces in your home clean and clear. Keep the floors, cupboards, and closets clear and open to help buyers feel that your home is quite spacious. 
Another thing: make sure that your special decor items are also packed away. Yes, you may love a particular style, but what if buyers don't like it? So make sure that your home's interior appeals to a broad cross-section of buyers. Remember, you want many offers to come rolling in! Plus, you will be free to express your tastes in your new home. 
If buyers perceive your home to have a lot of livable space, then the higher the offers will be. So keep your home clutter-free. 
Update Appliances
The kitchen is the heart of your home. If your appliances are old or mismatched, then replace them to give your kitchen a nice update. If you will also sell your appliances with your home, then replace them to help sweeten a deal with your strongest buyer. 
Let There be Light
Lighting does a lot to create the right atmosphere in your home. First, increase the flow of natural light into each room. Open your newly-cleaned windows and invest in sheer window treatments to let in maximum light. 
Next, increase your artificial lighting. This means replacing light bulbs with higher wattage ones. However, make sure that the new bulbs emit soft lighting – you don't want harsh lighting. Do you have old light fixtures that date your home? Then consider swapping them out with affordable, modern light fixtures from your local store.
When a lot of light flows through a given space, it makes it feel much larger. And more perceived square footage leads to more and higher offers. 
Go With a Neutral Color Palette
The last thing you want to do when your home is on the market is to experiment with colors. I recommend that you choose classic neutral colors. But a neutral color palette does not mean white all around. Luxurious mid-tone neutrals such as mocha, pale cerulean, and champagne help you to create a sophisticated, calm space that puts homebuyers in a relaxed mode. 
Add Thoughtful Touches of Home Life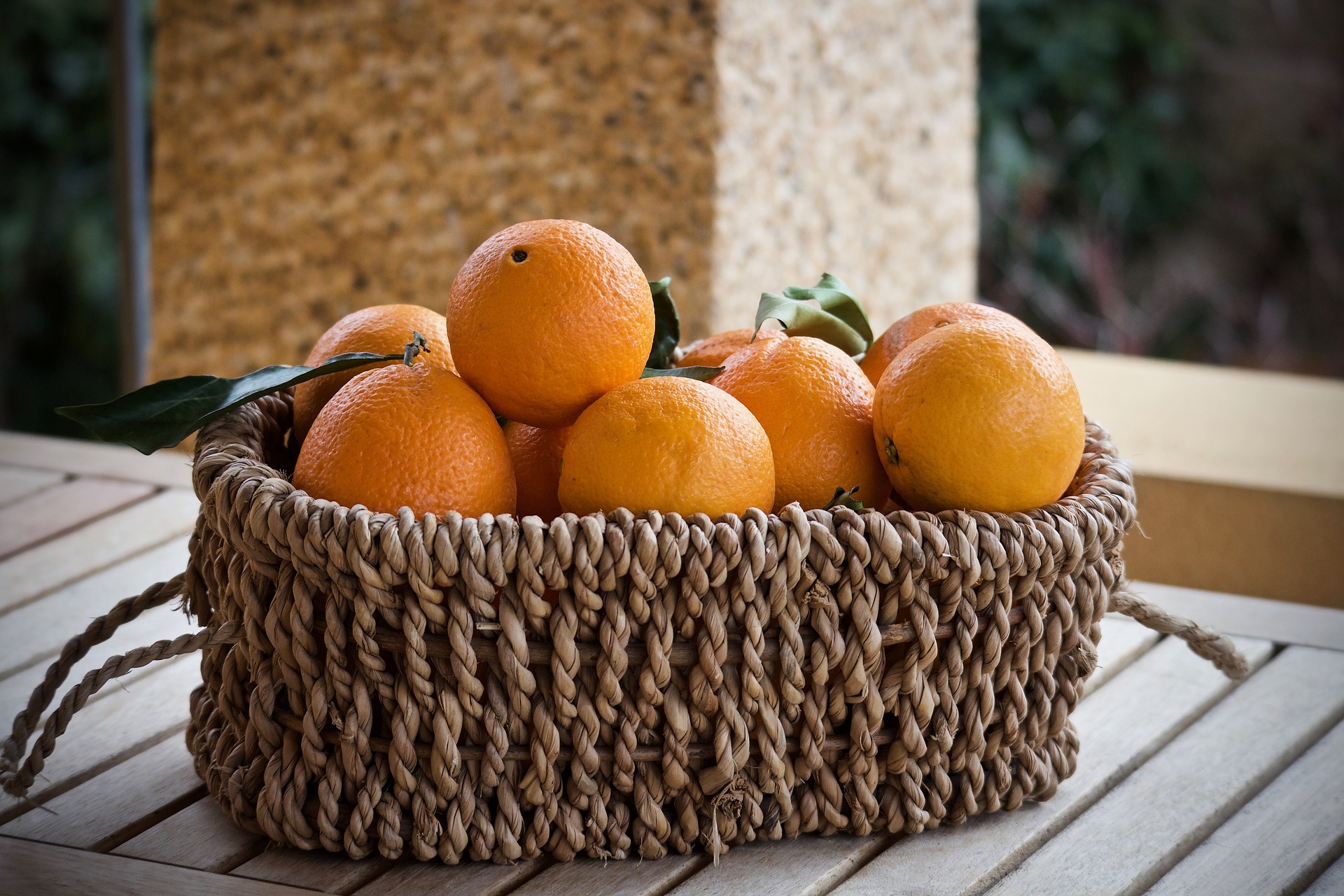 Your rooms need to make buyers feel like they could move right in after closing with minimal work. You help to create this sense of warmth by adding elements of domestic life that appeal to all. So add a few vases of freshly-cut flowers, a basket of fresh fruits (citrus fruits do very well), or a few scented candles to match the current season. Strive to make buyers feel like they just came home – and you'll sell your home faster!
Don't Ignore Your Dining Table
The dining table is often overlooked when decorating a home. Between dinners, a large dining table can look quite empty and dreary. So consider styling your dining table to help your buyers feel more at home. Add some beautiful place settings and a few small vases of flowers along the length of the table. 
Rearrange Your Existing Furniture
Staging your home doesn't mean that you need to buy new furniture. You can pull your furniture away from the walls, and use pairs of items (like sofas, chairs, and lamps) to create symmetry. In each room, arrange your furniture in a way to match the original function of each room. 
Use Gender-Neutral Decor in Your Master Bedroom
Everyone who tours your home will want to see the master bedroom. Therefore, this room needs to appeal to male and female buyers. Go for a simple gender-neutral color palette, clean, crisp linens, tasteful artwork, and a blanket folded at the foot of the bed. 
Organize Your Children's Bedrooms
Although it's your child's space make sure that you don't have their toys strewn about. No one likes stepping or sitting on a lego block.  Invest in small boxes to keep their toys accessible, yet out of the way when homebuyers are touring your home. 
When people are house hunting they are thinking of a fresh start. So keep your children's toys out of the way to help buyers visualize your house as their next home-sweet-home. 
Leave Your Closets Open
It's inevitable – buyers are going to look into your closets. Closet space is an important aspect of any bedroom. So make sure that your closets are nicely arranged, but with some empty spaces on display. This will help buyers see how much storage they would have. Ideally, your closet should contain 20 – 30 percent of open space in each closet.  
Make Your Bathrooms Feel Bigger
Do you have a small bathroom but a large cabinet-style sink? Then you can make it feel bigger by swapping that sink out for a pedestal sink. Consider removing bulky medicine cabinets and installing slimmer ones (or even a large mirror in the case of a powder room). 
Define All Rooms
Do you have a spare room that has transformed into a catch-all, the island of misfit furniture and other junk? Then you need to clean that room ASAP!
Every room in your home must have a clearly defined purpose. What would homebuyers want to see? A guest room? Another kid's room? Or an office? Even if you have to buy or rent inexpensive pieces, repurpose some existing pieces, or borrow some furniture, define all your rooms. When you do that you eliminate any confusion about your home that buyers may have. 
Define Those Awkward Spaces Too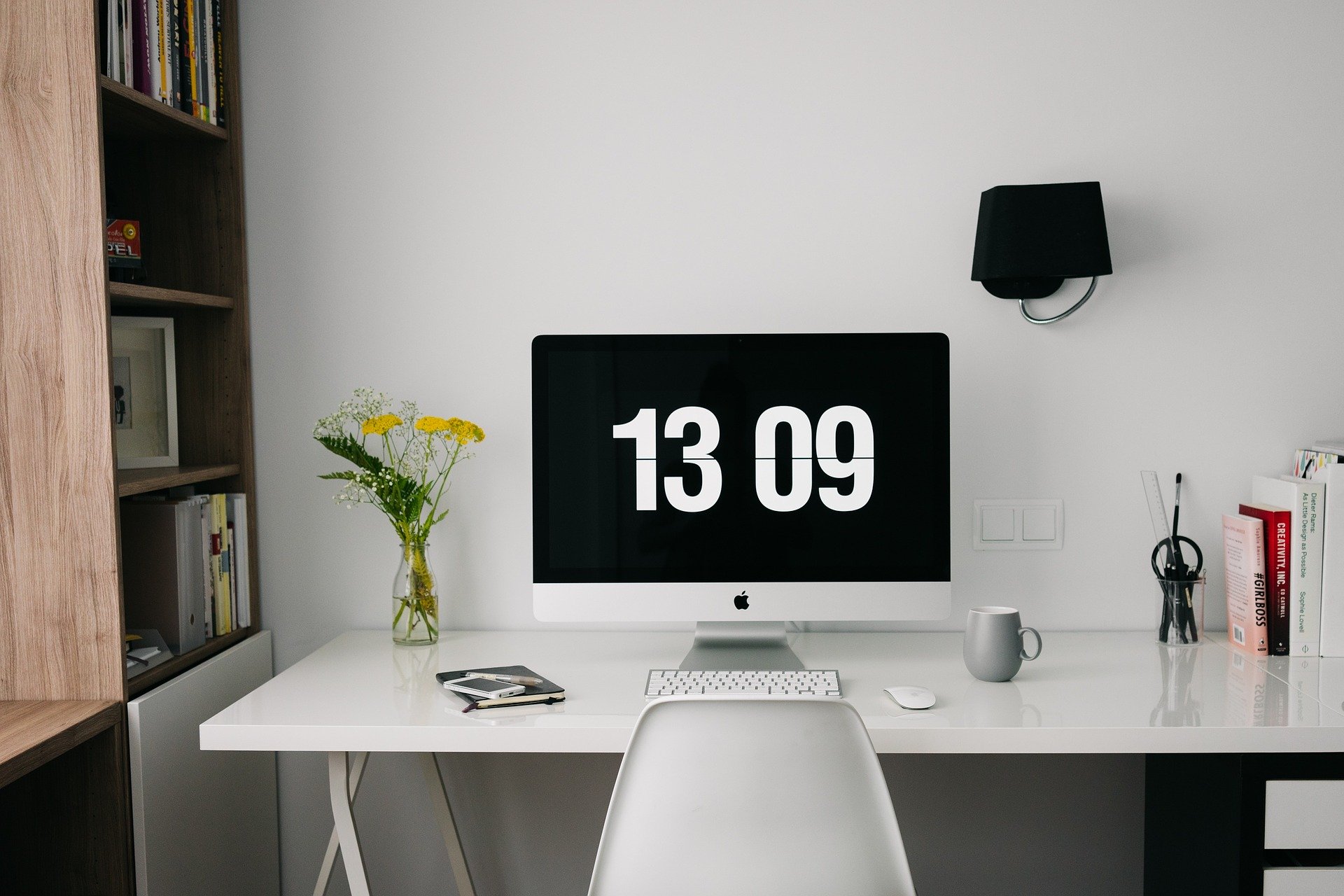 Got awkward areas? That's alright, most homes have them. If you have space beneath the stairs, then you can make it a shelving area to show off a few decorative items. If you have a nook or an alcove in your home, consider turning it into a small workstation or a mini-library. 
While you don't want too many items in a given space, you don't want undefined "dead" spaces either. So try to give every corner of your home an attractive function. 
Use Perfect Personal Items as Props
While I advise you to store away all your personal items, you can use a few of them to help stage your rooms. For example, if you are the proud owner of a luxurious white bathrobe, then hanging it on a decorative hook can be an attractive accent. Make sure that your soap bars are fresh and clean, your towels are spotless, and your garbage bin always emptied and clean. 
Encourage the Feet to Roam
Yes, you may feel uncomfortable having people in your home. But since that's the only way to get your home sold fast, why not give them a pleasant experience? 
Pique their interests to explore your home. You can do this by placing a picture or a painting that draws the eye at the top of the stairs, in hallways, or corners. You can artfully make use of accent walls to draw buyers' eyes. A window seat lets them slow down and enjoy the view,  a vase of fresh flowers, a decorative light, or a colorful rug, will all work perfectly. 
You want buyers to linger in your home and be enthralled by all your rooms. You want them to feel at home. This will only definitely work to your advantage in the end. 
Stage the Outdoors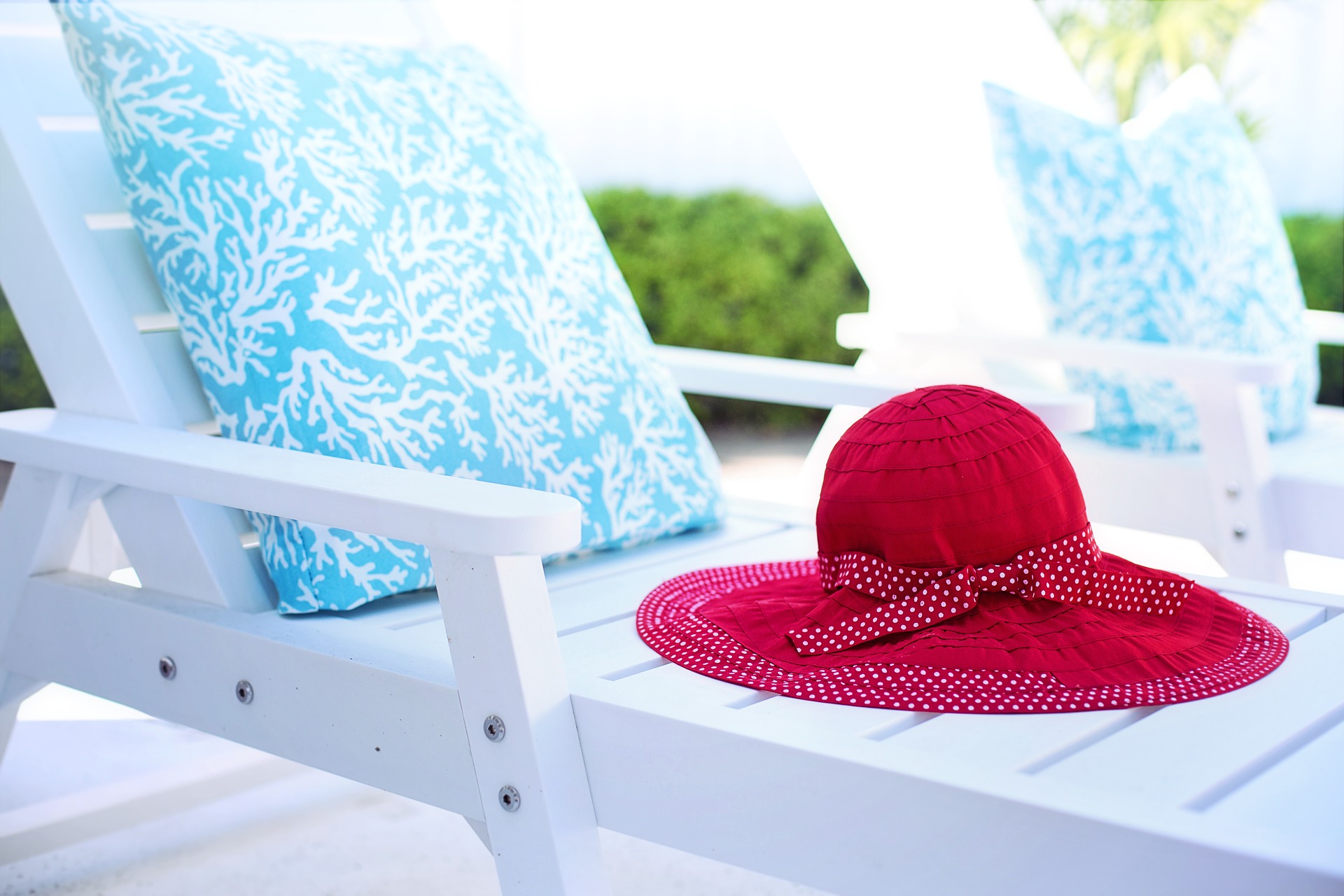 You should also create an ambient atmosphere in the outdoor areas of your home. If you have a pool area, make sure that it is clean, clutter-free, and staged as an entertainment space. Or, a small balcony in your condo can be decorated as a French-inspired breakfast nook. Just as you defined your interior spaces, be sure to also define your exterior living spaces.
Let Your Decor Create a Lifestyle That Most People Want
Make homebuyers get a feel of what it would be like to live in your home. You can draw insight from what your neighborhood is known for. Do you have a nice backyard perfect for quiet relaxation? Then consider hanging a hammock in your yard and even a bench swing on your porch. 
Embrace the Current Season
Follow the seasons as you stage your home. If it's summer, make sure that your garden is looking its best. You can also get cut flowers and display them in beautiful vases inside your home. Be sure to clean and display any extra backyard features you may have (like a pool or a firepit). 
If you're selling your home in the fall and winter seasons, then embrace the season inside your home. Create a cozy, warm feeling by building a fire in the fireplace and arranging lightly-fragranced candles throughout your home for the right ambiance. 
Happy Home Staging!
I have shared many insightful home staging tips that you can use in staging your house on a budget. Are you in the Bloomington-Normal area of Illinois? Need a trusted, experienced realtor to quickly sell your home at the best price? Then contact me, Becky Bauer, to discuss how to position your home in the real estate market for the best results. Contact me today for a free, accurate, and detailed home value report. Let's start working together!