Selling your home is a serious matter. It can be a stressful process, regardless of whether or not you're a first-time seller. This means that you need an experienced, dedicated realtor to get you through it all in one piece. Keep reading for some valuable tips on how to choose a real estate agent for selling your home the right way. 
Why Do You Need a Real Estate Agent to Sell Your Home?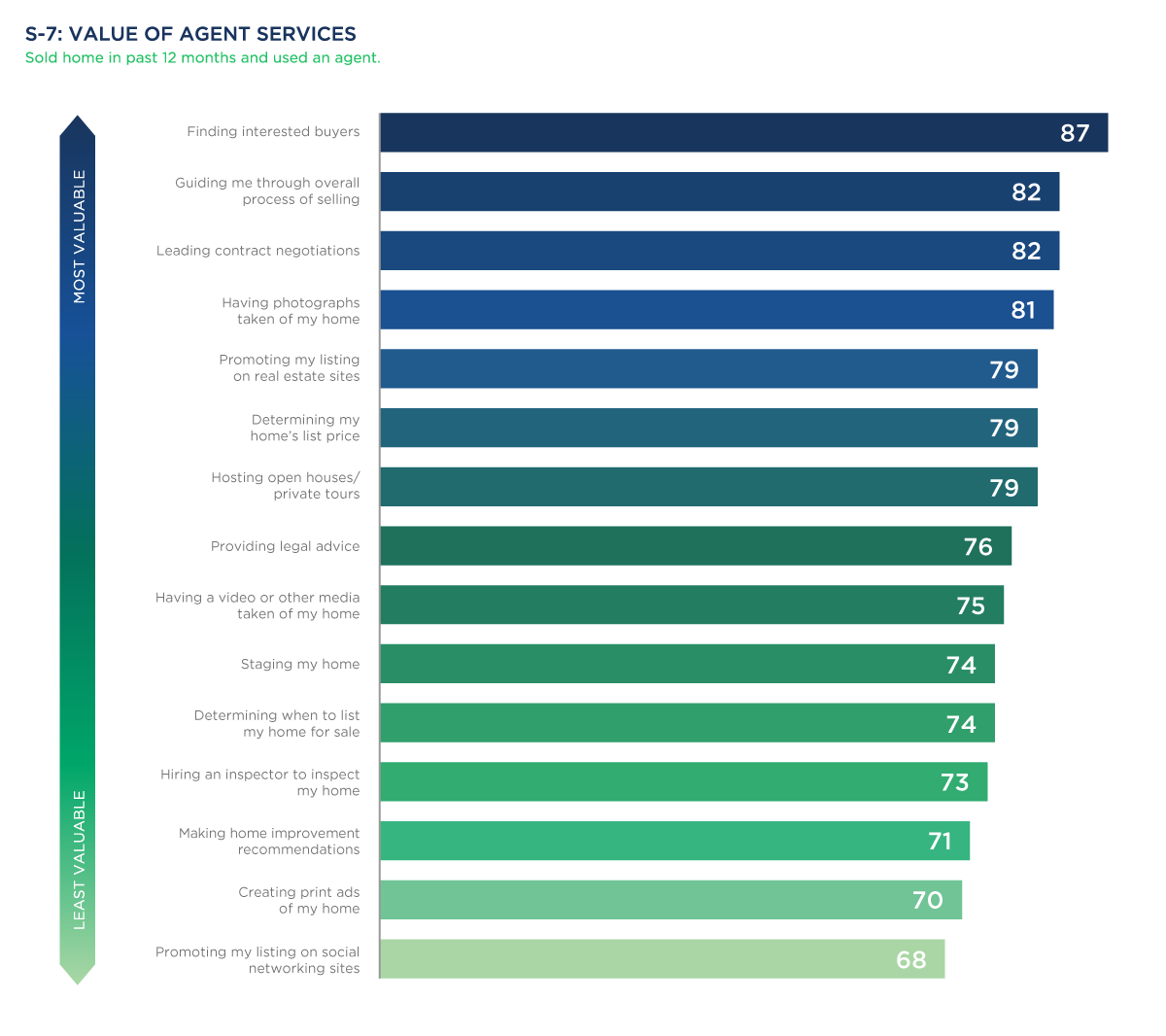 According to Zillow's Consumer Housing Trends Report 2017, 89% of sellers list their homes with a real estate agent. Why do they choose to go that route? There are several reasons and the top 5 include:
Helping them find interested buyers (87%)

Guiding them through the home selling process (82%)

Managing the contract negotiations (82%)

Getting professional real estate photos (81%)

Promoting their listings on real estate sites (79%)
There are many more benefits to having a real estate agent sell your home. Ideally, you want your agent on board from the start to the close of your sale. This way, you can get valuable insights on how to prepare your home for sale, like staging your home. Also, your real estate agent will help you determine the fair market value of your home. Plus, it's reassuring to have a professional walk you through your home sale. 
However, while there are clear advantages to having an agent on your side, you need to find the right one. Now let's explore how to choose a real estate agent for selling your home.
Conduct Your Market Research
While your agent will perform market research for your neighborhood, you also need to do your due diligence. It's vital that you have a good understanding of your market. You can:
Explore Your Local Housing Market in Person
You can drive or walk around your neighborhood and look for repeated agent names on real estate signs. Even better? Seeing a "SOLD" sign on each of them! This is one of the popular ways that sellers find agents to represent them in their home sales. 
Speak With an Agent at an Open House
Are there open houses in your area? Then stop by and have a look. Observe how each agent interacts with potential buyers. Speak to the agent yourself and take note of their personality and energy levels. If an agent is doing a good job at that open house, then they will likely do a good job for you too!
Compare Your Local Real Estate Agents
There are many real estate agents out there but you need to find the right one by researching the ones in your market:
Compare Real Estate Agents Online
The beauty of the Internet is that information is readily available. So you can do a quick name search for real estate agents you've identified from walking around your neighborhood and at open houses. Online reviews are as close to a personal referral as you can get. Pay attention to what people are saying about a real estate agent. 
Want a pro tip? Look closely at how an agent responds to negative reviews. That will reveal a lot!
Secure a Referral or Two
More than likely, a family member or a friend may have taken on a real estate agent recently. So ask your trusted members in your family or your friend circle for their recommendations for a real estate agent. 
Interview Several Real Estate Agents
Before Making Your Selection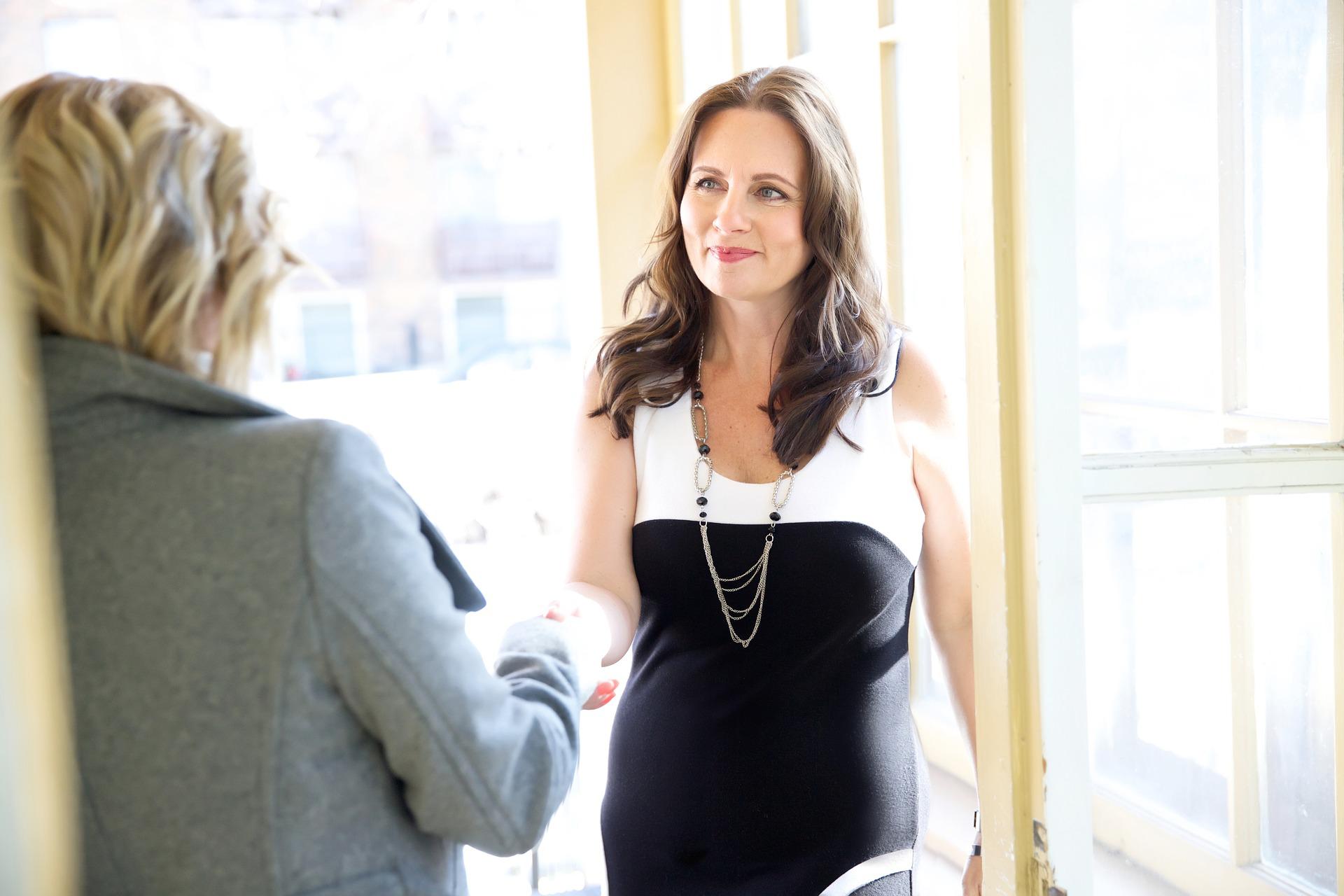 Selling your home is a serious business. When it comes to hiring a real estate agent, don't hire the first agent you meet. It's tempting to grab the first agent, but you want to make sure that there's a good fit. So interview at least three candidates before making a choice. 
While you may have a clear favorite (based on referral or reputation), be sure to ask these candidates the following questions and compare their responses:
How to Interview a Real Estate Agent to Sell Your Home
Here are some questions that you should ask the candidates that you're considering to sell your home:
How long have you been working in real estate?
You need an experienced agent; someone who has at least three years' experience selling residential real estate. Furthermore, they need a track record of selling homes similar to your home (both in terms of type and geographical location). 
Do you mainly work with home buyers or home sellers?
You want an agent who's an expert at working with home sellers. However, you also need to ensure that you're speaking with an agent who is licensed to practice in your state. You can also ask if they are a member of a reputable trade association like the National Association of Realtors (NAR) or if they have a professional designation like a Certified Residential Specialist (CRS). 
How many active clients do you have at a time (on average)?
This question will help you to gauge how much attention your home will get from each agent. You want to know that you have an agent who will do their due diligence at every stage of your home selling process. The busier the agent is, the more likely that you'll be left frustrated with not having your calls returned, deadlines missed, and deals falling through. 
Are you a part of a team?
Teams are ideal in the real estate world because different members can focus on a particular set of tasks. For one, you'll always have someone (if it's an efficient team), and more than likely, you'll meet all deadlines. Also, great real estate teams are accustomed to delivering quality service to their clients. 
What's your specialty?
You want a realtor who deals with your type of property. So if you're selling your condo, don't choose an agent who mainly sells bungalows. You want to choose an agent who's an expert in your property type. 
Can you handle my unique case?
No two home sales are alike. So you need an adaptable agent who is willing to do their best to help you sell your home at a great price. Here are a few extra considerations to keep in mind:
Recommendations about what you need to do before listing your home

: A good agent will give you specific advice on what you need to do to make your home attractive to buyers. These recommendations may include downsizing furniture, painting, or new landscaping. For older properties, your agent may ask that you arrange for a professional inspection for an experienced contractor so that you'll be aware of any issues ahead of time. 

Detailed research to establish your home's sales price

: A professional real estate agent will complete a

comparable market analysis (CMA)

of your neighborhood. This report will examine recent (within the last 6 months) sales of homes, their final selling prices, size, characteristics, and location. The CMA may also include comparable homes that sat on the market for too long. 
As you get closer to your listing date, your real estate agent will update the CMA and suggest a range of prices. Be sure to ask any questions that you may have about the CMA. You don't want to overprice your home and have it languishing on the market. However, setting the price too low works to your advantage as you'll have so many buyers rushing in their offers. This will make it more likely that your home may sell above market value. 
How will you market my home?
This is very important: the candidates need to be crystal clear about what they will do to market your property. The best agent will outline a detailed marketing plan geared to bring your home to buyers' attention. You should also check to see if the agent references how they used these strategies for previous clients. You need to hire an agent with excellent marketing skills. 
Can you share the contact details of some references?
Ask each agent to provide the names and contacts of at least three current or former clients who sold their homes in the past 12 months. Call these references and ask them about their experience working with the agent. Ask if there were any problems and how they were resolved. 
Do you have a list of properties that you've sold in the past 12 months? 
A professional realtor will have such a detailed list on their website. You need to have a sense of the agent's success in selling homes. If there are huge gaps between the listing price versus the selling price (in the negative senses), then that indicates the agent sets homes' prices unrealistically high. This conclusion is also borne out by homes taking a long time to sell (which may also point to a marketing issue). 
What is your commission?
As the seller, you will need to pay the agents' commissions (both your agent and the buyer's agent). On average, the commission rate is between 5% and 6% of your home's sales price to be split between both agents. However, this rate depends on several factors such as the sales price of your home.
Making the Final Choice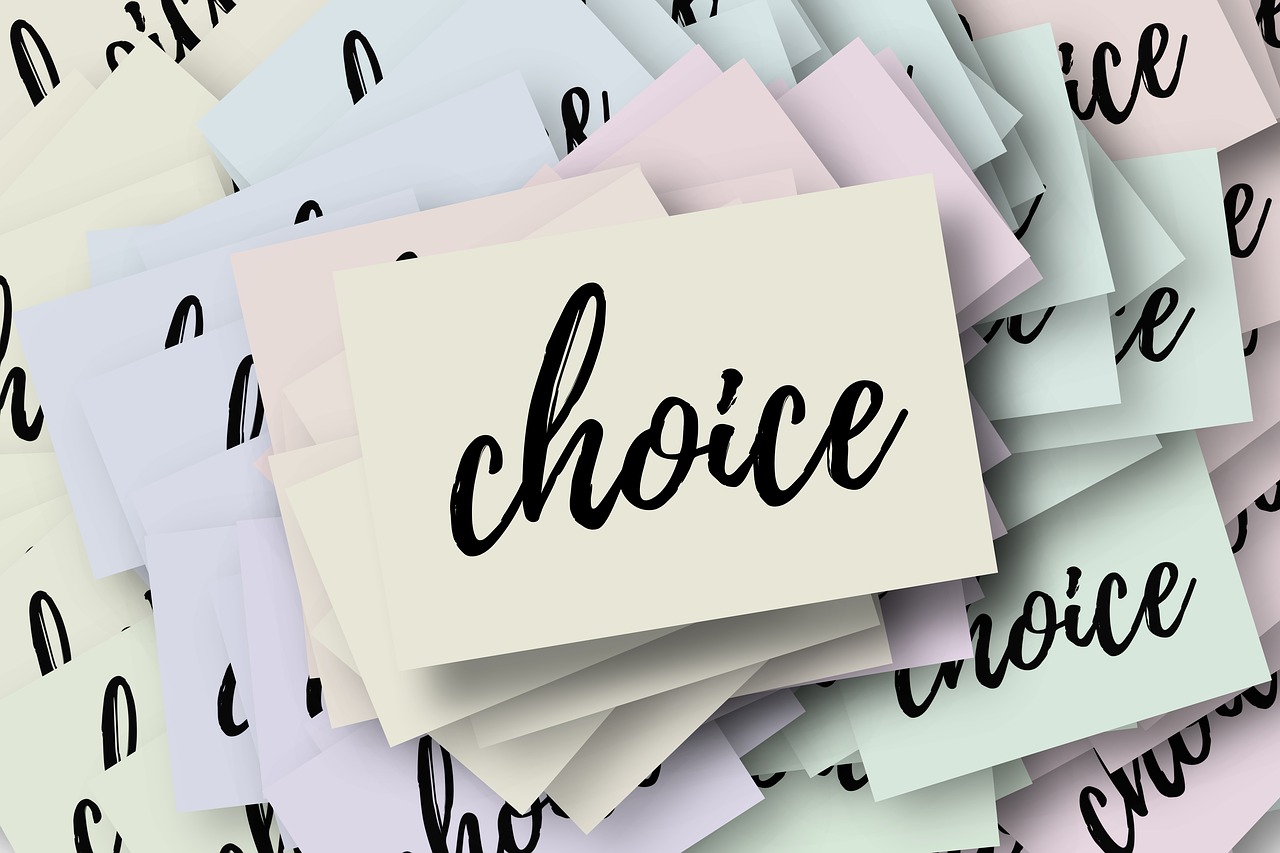 Your final decision on hiring your real estate agent should take the above factors into account. Also, consider how you feel working with an agent and their level of detail and organization. If an agent comes late to your initial meeting, and/or is interrupted by constant phone calls, think twice. Do they have the time or inclination to sell your home?
You don't want to hire an agent that is overbooked with other clients. Your home sale deserves much more, so keep looking for another agent. Even in a team setting, you don't want your home sale to be put into the hands of a less-experienced associate because that real estate agent is too busy for you. 
Once you've found the agent that's right for you, it will be apparent to you. Make sure that there's a formal agreement that details everything, including how much commission you will pay. 
Establish Clear Expectations
You want the sale of your home to be hassle-free (well, as much as possible). This means that all your expectations as a home seller need to be outlined:
Your Communication Preferences
One of the most common complaints about real estate agents is the lack of communication. So make sure that this requirement is clear. Let your agent know how often you expect to hear from them and how they should give you updates (that is, phone, text message, email, etc.). Make sure that all such details are mutually convenient and agreed upon. 
Make Your Motivation to Sell Very Clear
Let your real estate agent know the degree of your motivation to sell. Here are some questions to think about:
Do you have any special requirements that need to be met for your home sale?

Are you pressed for time?

Do you need to get a certain amount of money from your sale?

Do you want to close within a special time window to avoid capital gains taxes?
Be sure to share these and other details with your real estate agent. 
Selling Strategy and Number of Showings
Make sure that your real estate agent is on the same page. Indicate whether or not you will do open houses. Agree on how many showings you want to do each week. How much lead time does your agent need to give you before a showing is done? What is the marketing plan? 
Agree and Record Important Details 
Make sure that all agreements are reached in the agent-seller relationship. Be sure that the agreement documents the commission structure, the list price, and the contract length are in place. 
Choose the Best Real Estate Agent to Sell Your Home!
Now you know how to choose a real estate agent for selling your home. Are you selling a home in the Bloomington-Normal area of Illinois? I am Becky Bauer, an expert realtor who can help you close your deal. I have assisted many valued clients to sell their homes and I would be happy to do the same for you. I invite you to contact me today so that we talk about your goals regarding the sale of your home.