So you've decided to sell your home. However, the next issue is: how to price your home to sell in a short time. There is significant buyer demand for homes in today's low inventory market. However, this doesn't mean that you should price your home at an exorbitant price – especially when you need to sell that property. So you need to make sure that you price your home just right to get the sale you need.
Why You Need to Price Your Home Right
When it comes to pricing your home, you need to know how to leverage the price as a marketing tool. Setting the sale price for your home at, or slightly below market value will increase the visibility of your listing and drive more buyers your way. 
This works in your best interest as this strategy increases the number of buyers who will see your home in their search process. Why? When potential buyers look at your listing and see a great price for a fantastic home, they will probably want to take a closer look. This means more buyers are going to be excited about your house and more apt to make an offer.
When this happens, you're more likely to have a scenario with multiple offers, potential bidding wars, and the ability to drive a higher final sale price. At the end of the day, even when inventory is tight, pricing it right – or pricing it to sell immediately – makes a big difference.
Here's the other thing: homeowners who make the mistake of overpricing their homes will eventually have to lower the prices anyway. Furthermore, when your property sits on the market for an extended period, buyers tend to lose interest in it. Then when you finally drop the price, it leaves buyers wondering if the price drop occurred because something was wrong with the home. In reality, nothing was wrong: the initial price was just too high.
How to Price Your Home to Sell Quickly
Now let's consider some factors that influence your home sale price. We'll also discuss some of the measures that your real estate agent will take to ensure that your home is priced to sell:  
Factors That Affect a Home's Sale Price
Several factors influence the value of your home on the market. Let's consider a few:
Location
Yes, the mantra of real estate is always: location, location, location! Your home may be in the right place for you and your family's needs (close to your job or close to family members). However, when appraisers look at your home, they are assigning it a value based on where your home is located in proximity to these three primary locations:
The quality of the local school district.

Employment opportunities that are in the general area. 

Proximity to shopping, entertainment, and recreational centers. 
The combined influence of these factors plays a great role in why some neighborhoods command high prices (compared to others that are a few miles away). On the other hand, if a home is close to highways, utility lines, or other public works, they harm a home's value. 
Location is so important that it can trump the size and the condition of a home in determining its value.
Neighborhood Comps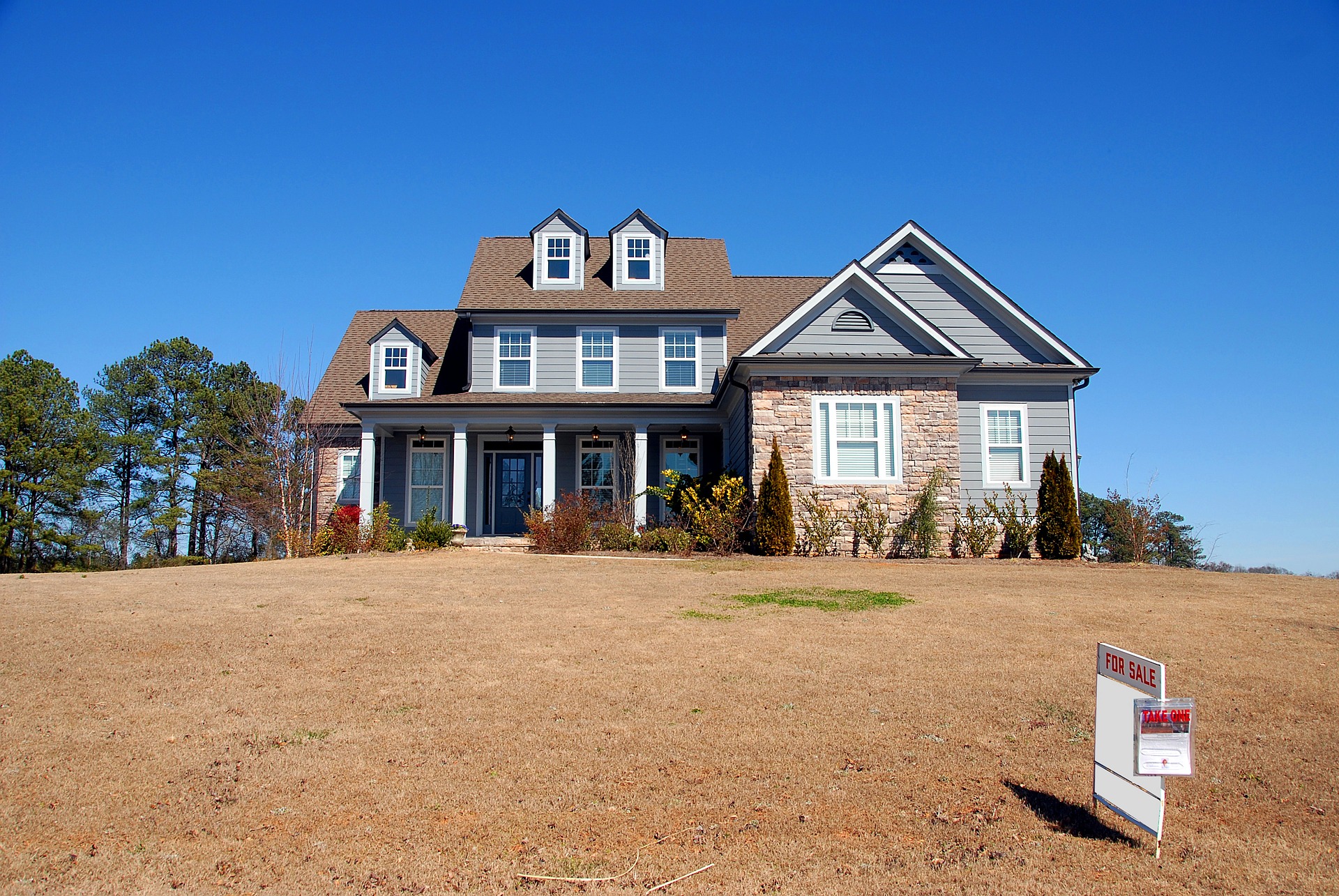 The sale prices of similar homes that have recently sold in your neighborhood are one of the best indicators of your home's value. These are also called comparable homes (or comps). A good real estate agent will always do a comparative market analysis to estimate your home's value. 
When your agent selects these comps, they do so by considering the following criteria:
Recent sales

: Your agent will only select homes that were recently sold in your neighborhood. 

The similarity in features

: They will choose homes that are similar to yours in terms of type (two-story or ranch), year built, number of bedrooms, number of bathrooms, and livable square footage. 

Proximity

: Where possible, your real estate agent will choose homes in the same subdivision as your home. A home that's a block over in a different subdivision would not be a good comparable. Why? Subdivisions vary in terms of HOA rules, school districts, local amenities, etc. 

Location

: Yes, back to location! If your home is uniquely placed, like on a busy street, a golf course, or a waterfront, then your agent will consider comps that have a similar placement. 
Home Size and Livable Space
The size of your home and its livable/usable space will determine its value on the market. A bigger home is always desirable and so will command a higher sale price. 
Why is this the case? The value of a home is approximately estimated in terms of price per square foot. This is calculated as the sale price divided by the square footage of the home. For example, if a 2000 square foot house sold for $250,000, the price per square foot would be $125. 
However, you should note that the price that buyers will pay per square foot will vary a lot. Depending on where they are buying, $125 per square foot may either be a bargain or too exorbitant. 
But it's not just enough to have a big house. A home's livable/usable space is very important in determining its value. Please note that garages, attics, and unfinished basements are not usually regarded as liveable square footage. Therefore, a 2000 square foot home with a 600 square foot garage is only 1400 square feet of livable space. 
Liveable space is very important to buyers and appraisers. Bedrooms and bathrooms are the most highly valued. So the more beds and baths your home has, the greater your home's value will be. However, these trends are quite location-specific in terms of their impact on a home's sale price. 
Age and Condition of the Home
No one wants to buy a money pit – an old home that requires so many renovations, that it makes no sense to purchase it. Therefore, newer homes always appraise at a higher value. The critical components like plumbing, electrical, roof, and appliances are newer and less likely to break down, so this generates significant savings for the homebuyer. 
Also, many buyers are willing to pay premium prices for move-in-ready homes. Most buyers will require an inspection clause in their contract. They will seek to negotiate repairs to offset being hit with major expenses upon the sale. 
Upgrades and Updates
If you have upgraded and/or updated your home, then you may see an increase in its value. However: caution! Not all home improvement projects yield a high return on the value of your home. 
The effect of a renovation project on your home's value is influenced by the market you're in as well as your home's existing value. For example, a finished basement in Portland, OR is worth far more than a finished basement in Atlanta, GA, and also has a different effect on the median house values in those two markets. 
Also, some projects like adding a pool or wood floors have a bigger return on investment (ROI) in expensive homes. However, a kitchen renovation or the addition of a full bathroom tends to have a bigger increase in the values of less expensive homes. 
Your Local Real Estate Market
You can have a spacious home in great condition, in the best location, and with the latest upgrades, but the number of other homes for sale and the number of buyers in your market will affect your home's value. 
If there are many buyers but a low inventory of homes for sale, then it's a seller's market. This is where your exceptional home can get top dollar quite easily. However, if there's a glut of homes for sale coupled with fewer buyers, then it's a buyer's market. That spells a harder time selling your home for the price you desire. You may even have to reduce the price to attract more offers or be willing to make concessions to a buyer, like paying closing costs, covering repairs, or being more flexible with the timeline.
Furthermore, the overall market conditions can affect how long it takes your home to sell. Homes sell quickly in a seller's market, but in a buyer's market, homes tend to have longer days on the market (DOM). DOM is a real estate statistic that shows how long homes are actively listed before a contract is signed. Beware: if your home has been on the market for a long time, buyers may think that something is wrong with it. Very few of them will draw the correct conclusion that your home is priced too high. 
The Economic Indicators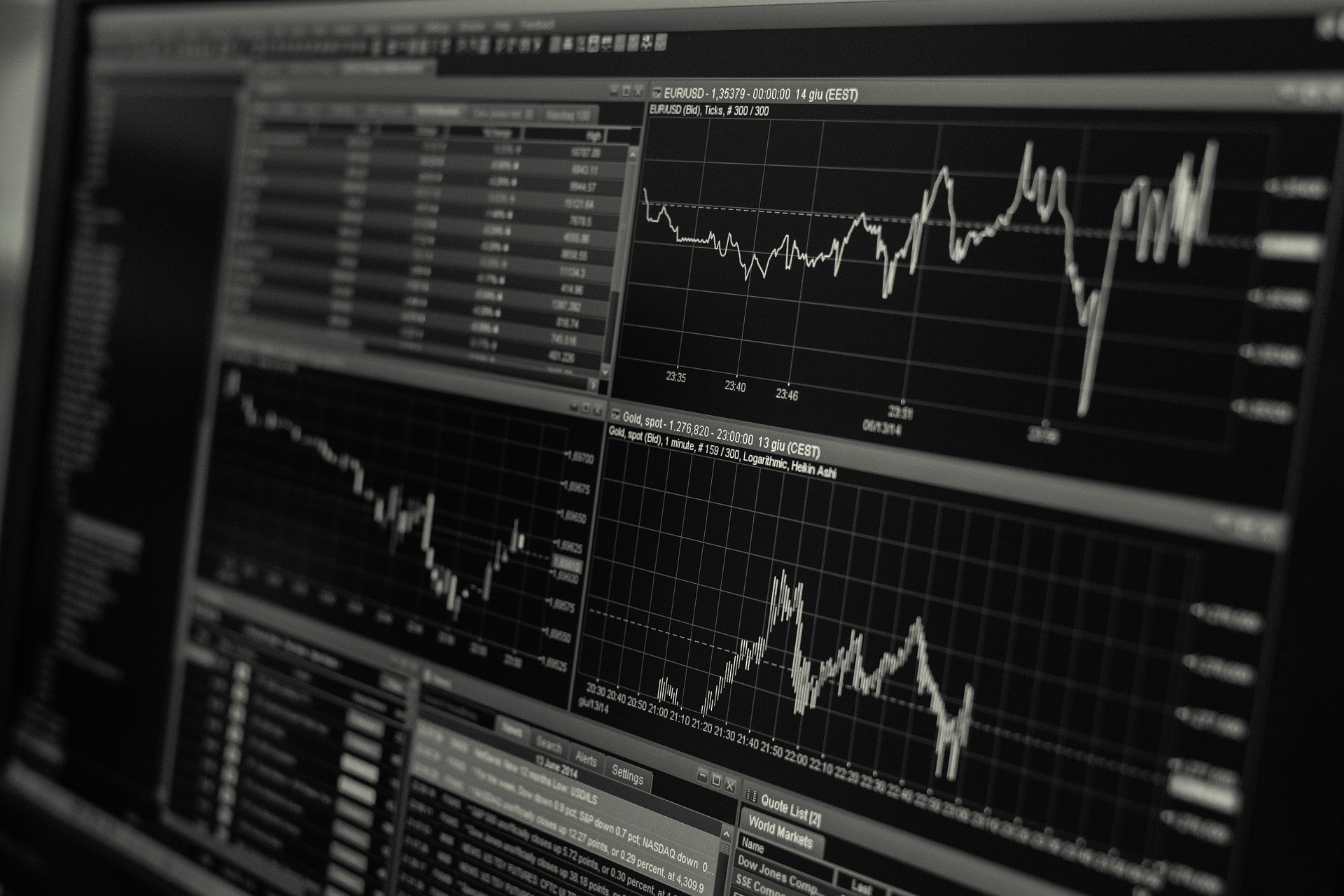 You need to be aware of what's happening in the broader economy and see how this could affect the sale of your home. In periods of recession or economic slowdown, the real estate market struggles. 
Under such conditions people lose their jobs, businesses don't do so well, and so there's a low demand for homes to purchase. On the other hand, existing homeowners go into foreclosure, and so there will be an oversupply of homes on the market. This all leads to lower prices for homes – yours included. 
Therefore, you must stay abreast of the economic conditions, as well as what's happening in your local real estate market. 
Interest Rates
Most buyers will need to take out a mortgage to purchase a home. Therefore the interest rates are very important in determining buyer demand for housing – and your home's value. 
Short-term interest rates (like those on credit cards) and long-term interest rates (like those on mortgages) both influence a person's ability to buy a home. 
A rise in short-term interest rates increases the interest on savings, but it makes short-term debt more expensive. In a heavily indebted society, this means less money is available to be spent on a home deposit and servicing of the subsequent mortgage payments. 
You should note that short-term interest rates don't have a direct impact on long-term rates. An increase in the Federal Funds Rate doesn't necessarily mean that a standard 30-year, fixed-rate mortgage will become more expensive. These Long-term interest rates are affected by the Department of Treasury yields, investor expectations, inflation rates, and many other factors. 
Also, lower long-term interest rates make home purchases more attractive and so more buyers enter the market. The reverse is also true.
How a Real Estate Agent Helps You
Price Your Home to Sell
Pricing your home too high can lead to it being on the market far too long, with buyers overlooking it. However, you don't have to worry about pricing your home too low because properties that are priced below the market rate attract multiple offers that will drive up the final sale price. 
With an expert realtor in your corner, you don't have to worry about how to price your home to sell. Here are a few things that a good real estate agent will do to get your home sold fast and at the right price:
Prepare a Comparative Market Analysis (CMA)
Your realtor will provide you with a detailed CMA for your neighborhood. You will see every similar home that has been listed in your area for the last 3 to 6 months. These comps should also be limited to within a ¼-mile to a ½-mile radius of your home. The only exception is if there are a handful of comps in your area, or if you live in a rural area. 
Worried that you're not a statistics person? That's not a problem! Your realtor will also sit down in a meeting with you to explain exactly what the CMA means concerning your home. You will also discuss how to best price your property. 
The Second Pair of Eyes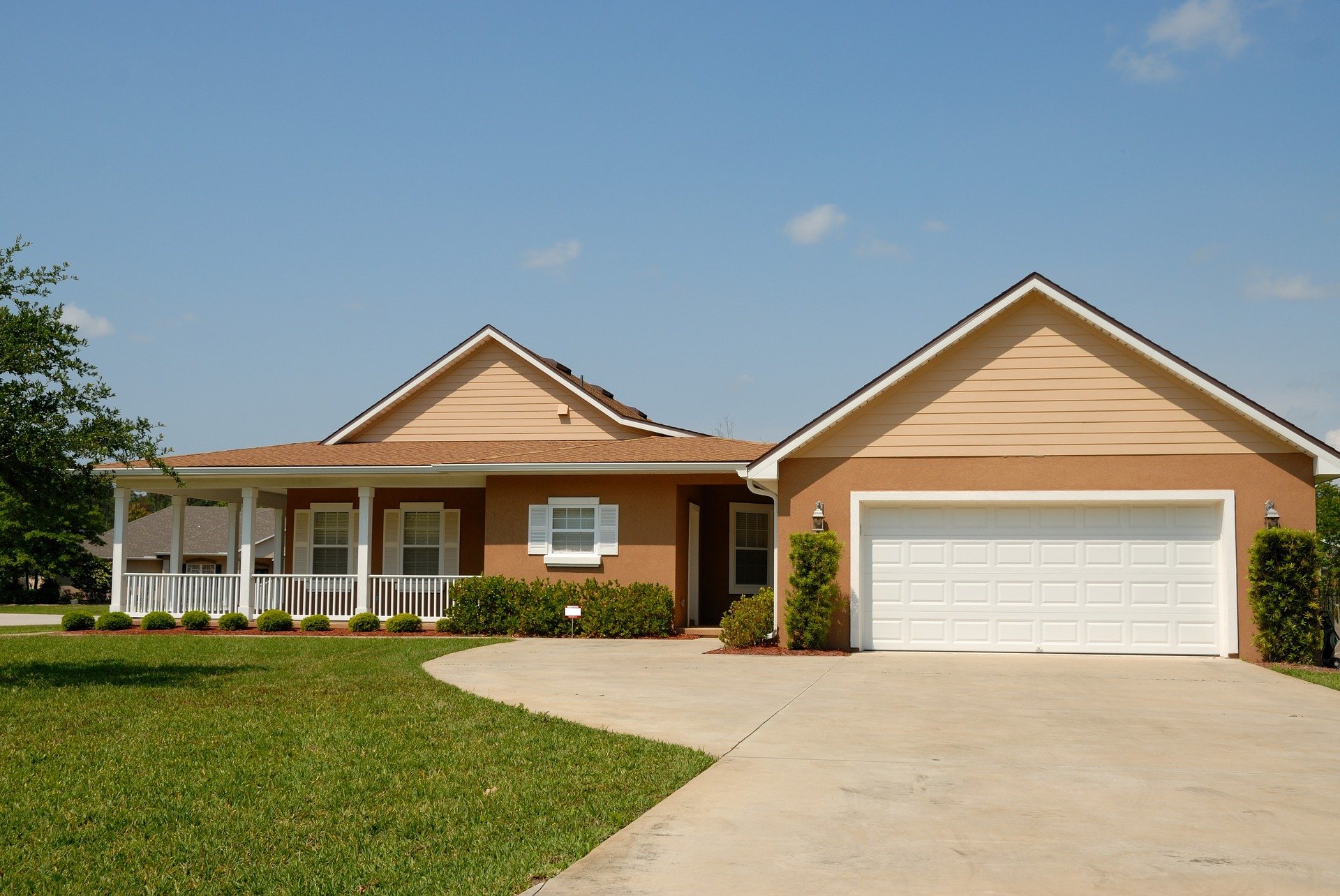 Your real estate agent is a valuable resource in spotting points of concern that you need to either fix (if you can) or adjust your sale price to account for them. 
They will show you quick fixes that you need to make like minor roof repairs, landscaping, or painting the outside and inside of your home. Little nuisances that you have overlooked in your home, such as a creaking, stiff door, or a missing doorknob, will be quickly noticed by your realtor. 
However, there are things that you can't fix. For example, if your home is located close to a freeway, public utility works, or railroad tracks, then these will adversely affect your home's value. What you can do is to offer the buyer a lower price and/or concessions as an incentive for them to purchase your home despite these concerns. 
Market Your Home to Their Network
An established realtor has a solid network or a platform where they can market your property. They'll also help you get professional photos taken of your property, help you arrange the staging of your home to make a great and lasting first impression on your buyers, and set up open house sessions so that buyers can get an in-person feel of your home. 
Your realtor will likely use several social media platforms to get the word out about your property. So you won't have to worry about your home staying too long on the market. 
Expert Negotiating Skills
Your real estate agent has the duty of care to you, their client, to work in your best interests. It's highly unlikely that you're an expert negotiator if you're not a lawyer, mediator, union rep, or a realtor yourself. So your realtor will be sure to negotiate well on your behalf to get the best sale price possible. As an added plus, they have no emotional attachment to your property, so there's nothing to cloud their thinking and negotiating abilities. 
Professional Handling of Paperwork
You've likely never sold a home on your own before, or you have limited experience doing the same. The sale of your home is a major financial and legal undertaking. 
There are many documents to be reviewed and signed, and the last thing you want to occur is a mistake. However, having an experienced realtor on your side will ensure that you don't make costly mistakes, like failing to make legally-required disclosures, or signing contracts that do not account for contingencies (like a buyer not getting financing). 
Get an Expert Realtor to Help You Sell Your Home in Record Time!
If you're thinking about selling your home this year, please be sure to contact me! You no longer have to worry about how to price your home to sell quickly. I will help you to properly price your home and maximize demand from the start.