Will you need to move? Do you plan on buying and selling houses at the same time? Then buckle up, because you're going to have to do a lot! Plus, you never want to be stuck with two mortgages – that would be bad for your finances. But you can make your housing market forays more manageable and profitable. How? Let's discuss some useful tips designed to help you get the most out of your home sale and purchase transactions. 
Here's Why You Should Sell Your Existing Home Before Buying a New One
Moving can be quite exciting and you may feel like buying your new home before you've sold your current home. I understand that: you're thrilled to settle into your new location. You may even think that it's easier to move into your new home before selling the other. 
However, if you choose to go that route, then you will have to pay two mortgages at once. But that's not the only hassle. There are other complications associated with carrying dual mortgages:
Difficulty qualifying for a new mortgage

: Financial institutions consider your debt to income (DTI) ratio before approving more loans. So if you are still carrying your existing mortgage or you need it to sell to be able to buy the new one, then you may not get the mortgage for your new home. 

No guaranteed end in sight

: While you may think it's not a big deal to carry two mortgages for a few months, you don't know when you will sell your existing home. Even if you are in a seller's market, home sales can take some time. What if your home sits on the market for months or even a year? The horror! So I recommend that you sell your existing home first before buying your new home. 

Unexpected repairs

: Homeownership means repairs – it's inevitable. If you own two homes and you have limited savings in the bank, then keeping on top of all these repairs is extremely challenging. You don't want to spend more on housing maintenance than necessary. 
How to Buy and Sell a House at the Same Time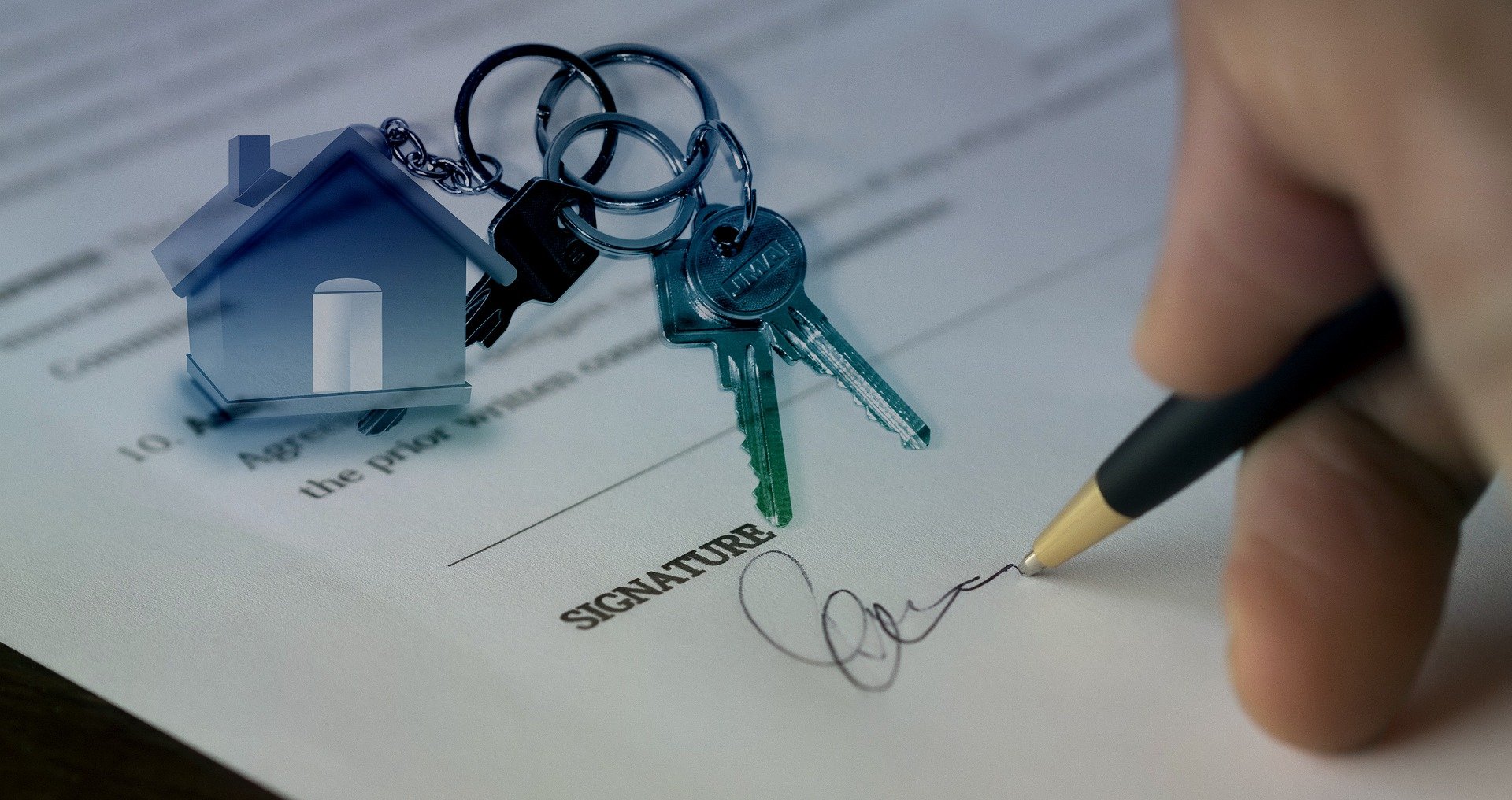 Can you buy and sell houses at the same time? Yes, it's possible to do so with a contract contingency. This means that when you make an offer on your new home, you make the purchase contingent/dependent on the sale of your existing home. 
However, while the contingency protects you from carrying two mortgages, it can be risky in a strong seller's market. In such instances, sellers receive multiple bids for their homes. So submitting an offer with too many contingencies could make the seller overlook your bid. 
Your real estate agent can advise you on whether or not a contract contingency will work for you. This will depend a lot on your timeframe for selling and buying your homes. 
Another thing: Don't be tricked into getting your lender's assistance to help you in the process of buying and selling your houses. These loans will only increase your risks and they are:
Bridge Loan
A bridge loan lets you access the equity in your current home to use a down payment on your new home. It serves as a short-term loan that you'll need to quickly repay. 
But there's a catch: the payments on bridge loans are much larger than those on a long-term loan. And if you pay late, then the penalties and fees are also huge. 
Debt is always risky. And if that risk is tied to the unpredictable timing of your home sale, then you could be saddled with a large financial burden. 
HELOC
The HELOC (Home Equity Loan of Credit) is another way to access your existing home's equity to pay down on your new home. However, there are dangers involved. 
HELOCs come with call provisions. What are the call provisions? This means that your lender can call your loan (or demand that you pay the entire loan in full) at any time during a one- or three-year cycle. This could put you in the unpleasant situation of scrambling to get another loan to avoid a foreclosure. Therefore, avoid using a HELOC for this purpose!
Is it Possible to Sell and Buy on the Same Day?
You would need to have a real estate expert on your side to pull off your home sale and home purchase on the same day. However, a same-day closing means the perfect alignment of all the phases on three distinct fronts: yours, your buyer's, and your seller's. 
In reality, closings are often delayed for many reasons. You could have a buyer who's struggling to get a mortgage, or your home inspection may find issues that need to be fixed before you can move into your new home. 
So while it's desirable, I wouldn't advise that you bank on selling and buying on the same day. It's more prudent to have an alternate plan to effectively deal with the gap between both closing days.
One thing you can consider is the rent-back agreement. This agreement involves asking the buyer to allow you to stay in what was your existing home for some days after the sale is finalized. In exchange, you give a lower selling price or rent the house back from the buyer. While buyers in a competitive market may be willing to agree to such a deal, bear in mind that they may not want to give you more than a month in a house they have already paid for and want to start enjoying. 
Tips to Help You Sell Your Existing Home to Buy Your New Home
Let's consider some useful tips that will help you sell your home fast so that you can move into your new home sweet home:
Make a Detailed Schedule for Selling and Buying a Home
As we've stated before, you need a real estate pro to help you navigate all the intricacies of two real estate deals that will be conducted simultaneously. Your agent will discuss the real estate trends in your current market and your new market. This will help you to figure out how much you can sell for and what's your expected down payment for your new home. 
Furthermore, you should ask yourself the following questions:
What's my preferred timeline?

At what point in my home-sale process should I begin looking for my new home?

How long will my home-buying process take?

Based on my expected home sale how much down payment can I make on my new home?

Can I pay in cash or should I make plans to finance my new home?

Can I make the transition at once?

Do I need to plan for a gap between the sale of my existing home and the purchase of my new home?
Prepare Your Home Before Listing It on the Market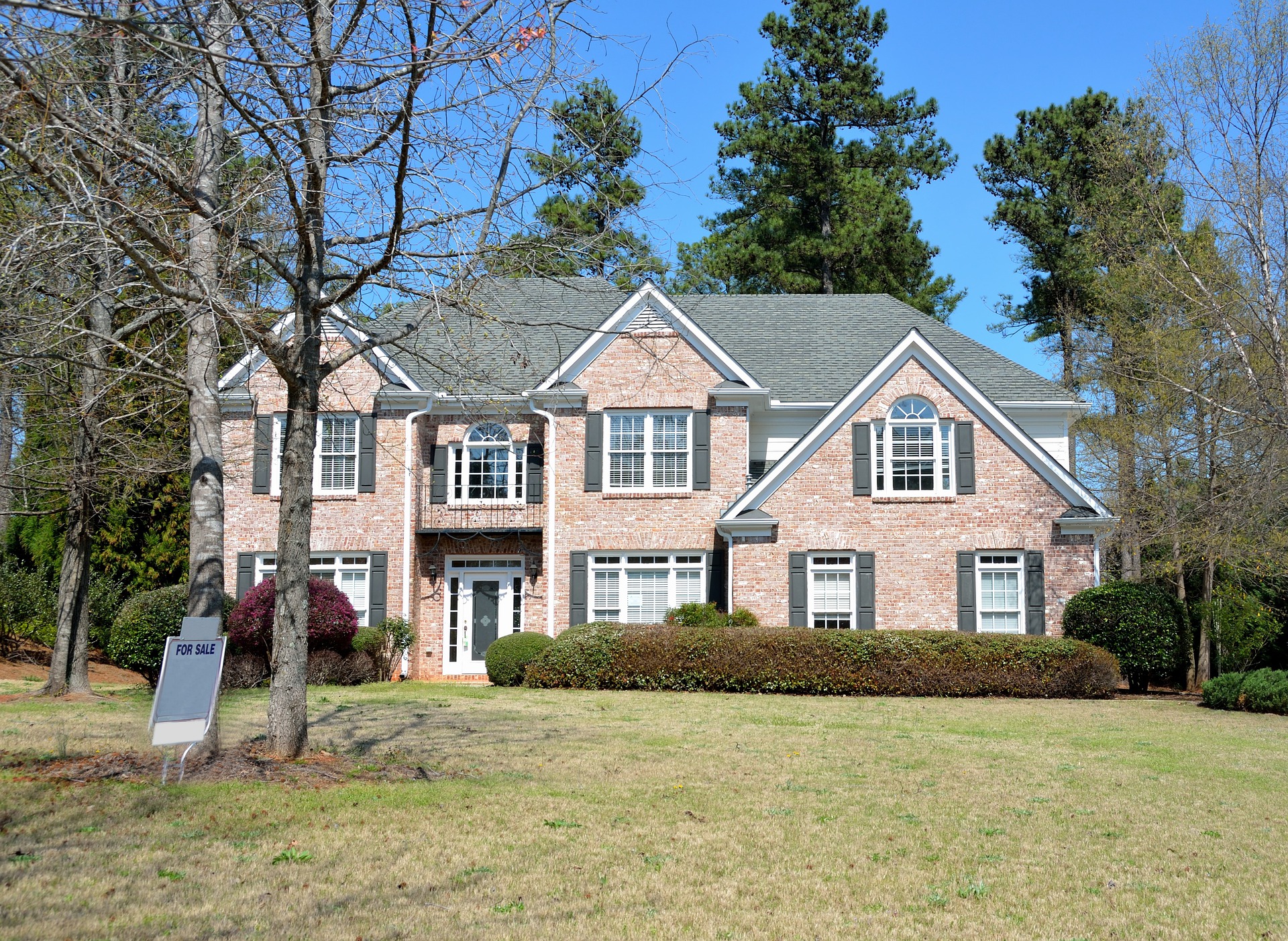 Before you place your home on the market, there are a few steps that you need to complete:
Conduct Realtors' Interviews
Ideally, you should have been working with a real estate pro before. If not, you may want to consider changing agents so that your home sale can be quickly completed. 
When you are choosing a real estate agent, you need to get an experienced professional who has sold several homes before. So feel free to ask questions such as whether or not the agent specializes in selling homes in your part of town and how many they have sold in the past year. A stellar real estate agent sells an average of 40 homes every year. 
Get a Home Inspection
I recommend that you get a professional home inspection done before listing your home on the market. This will help you figure out what issues need to be corrected. That way, you get ahead of the buyer's inspection and avoid having any delays in closing your home sale. 
Declutter and Stage Your Home
Once you decide to sell your home, you should stop thinking of it as your home. You need to remove your personal effects, declutter as much as possible, donate unwanted stuff, and put some things in storage. You should also get a professional cleaning service to make everything spotless and fresh.
Get a real estate photographer to take photos of your home to market it online. Most buyers find their homes online, so all your photos need to be high quality to attract more attention.
Consider staging your home so that you can create an inviting atmosphere that all buyers will enjoy. You want them to imagine themselves living in your house, so create the setting to let them "move-in" as they imagine their furniture in the space. This will lead to more offers and possibly a higher price for your house.
Price Your Home Right
Buyers will choose to pass on a home that they deem too expensive – they will likely even forgo viewing it. The secret to pricing your house just right is to remove all the emotions from that decision. Regardless of what you may owe on your mortgage, you still need to consider the going market rate for your home. 
A real estate agent will be able to help you price your house in the market. The agent will run a detailed comparative market analysis to see the prices of houses that are similar to yours sold for in your area. 
Sell Your Existing House 
Once your home is ready for the market, it will be time for your realtor to get it listed on the multiple listing service (MLS). Once that happens, be prepared to make your home available for many showings. 
Depending on market conditions, and as long as your home remains in perfect condition at each viewing, expect to sell your home. If you staged your home, then you can expect multiple offers. Your agent will help you to go through these offers. They will also help you negotiate a contract that best serves you and your timeline. 
At this juncture, you may feel tempted to buy your new home. But wait just a bit longer! Just because a contract is signed, doesn't mean that you will close right away on your home sale. So stay focused and close out this first deal before moving on to the next. 
Fill the Gap Between Selling and Buying Your Houses
As your home sale closing approaches, you'll have a better understanding of how much of a gap you'll have to fill until you buy your next home. If you weren't able to negotiate a rent-back agreement with the buyer, then you will need to find a temporary home so you'll need to budget for rent. 
If you will need to find alternate accommodation, then leverage your social media network. Let everyone know that you're looking for a rental. You may also be able to get a discount and avoid a fixed lease term so that you can move as soon as you get your new home. 
Purchase Your Next Home
You've sold your previous home! Congrats! Now you can buy your new home. The steps that you'll need to complete include:
Determine your down payment

: Now that you've sold your previous home, you should have enough to pay down for your new home. 

Get mortgage pre-approval

: Once you have your deposit and closing fees on hand, then arrange for the extra financing you'll need for your home purchase.

Hire a real estate agent

: You can work with the same real estate agent who sold your house, or you can choose to hire another agent. It's all up to you!

Purchase your new home

: Once you have all your finances arranged and your realtor on board, then you're good to go! Go house hunting, submit an offer, get a home inspection, and close on your home. 
Mistakes You Must Avoid When Selling Your Home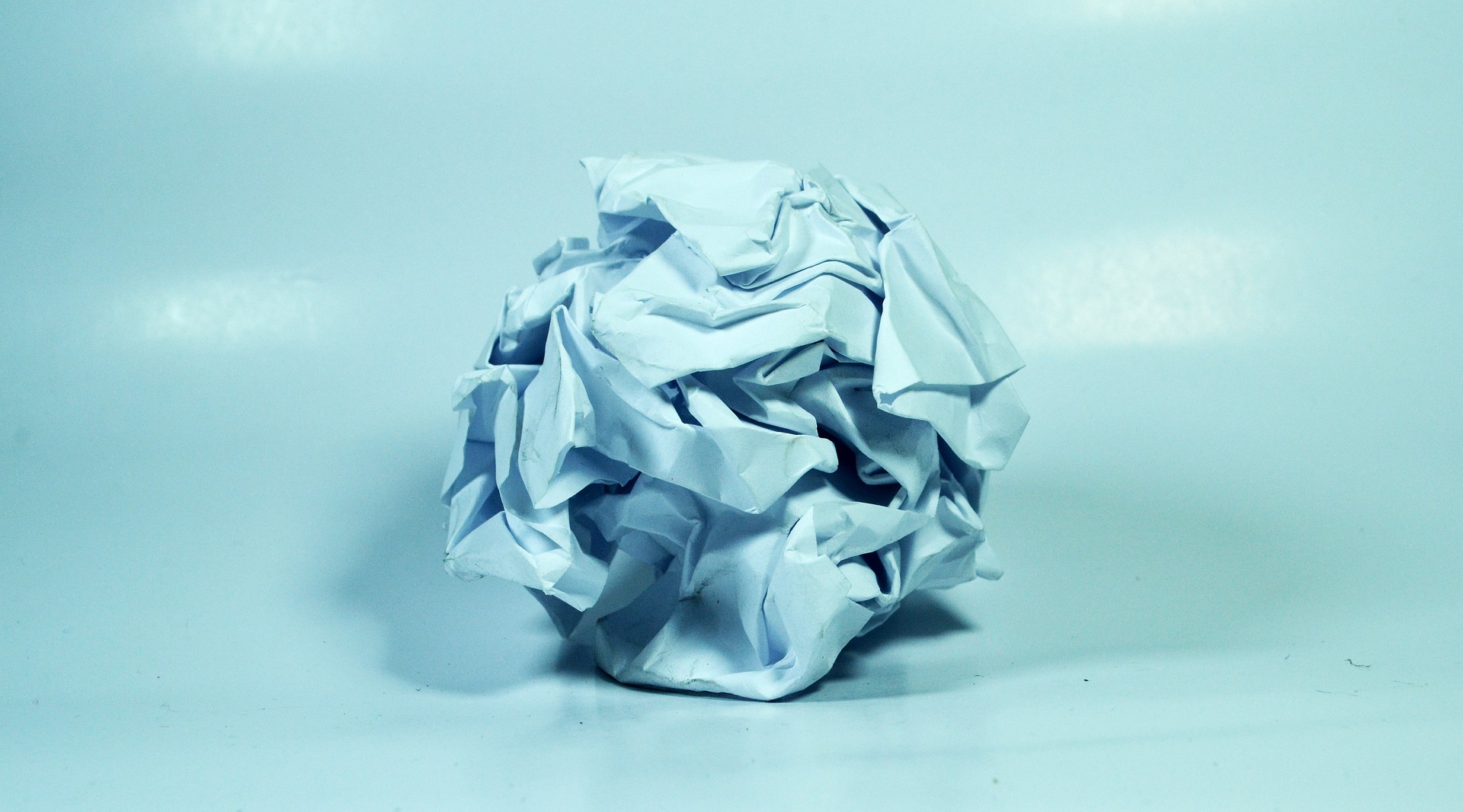 We've charted a clear path that you should follow for buying and selling houses. But there are several pitfalls along the way that you should avoid. Let's consider how you can avoid some of them:
Don't Get Emotional 
You're selling your home – a place where you have created lots of pleasant memories. So you will have lots of emotions about it. However, you need to remember that your home will soon become someone else's home. 
Therefore, begin to think of yourself as a businessperson and a salesperson, rather than a homeowner. Practice looking at your home sale from a financial stance alone. If you are going to make sound financial decisions, then you need to distance yourself from all the emotional aspects of your home sale.
Also, try to put yourself in the buyers' shoes – most buyers are highly emotional. Remember, you are not merely selling a property, you're selling an image, a lifestyle, the American Dream. With that perspective, you should be willing to put in the extra effort of completing minor remodeling projects and stage your home to get the best possible price. Not only will these changes in appearance boost your home's sale price, but they will also help you to create that emotional distance that you need. 
Hire a Real Estate Agent
While you can choose to go the FSBO (for sale by owner) route, your property will not be listed on the multiple listing service (MLS). Also, you will need to market your property on your own. Plus, you'll need to handle all the paperwork to close the sale of your home. If you've never sold a house before or you don't have legal or real estate training, then FSBO is not the best option for you. 
Although hiring a real estate agent means paying a commission of 5% to 6% of the sale price, you will get your money's worth. A great realtor will have your best interests at heart. They will complete a comparative market analysis of your area to help you set a fair and competitive price for your home and that will attract a fast sale. 
Another advantage to having a realtor is that (s)he will deal with all the administrative tasks associated with your home sale. They will help you screen potential buyers and only let through serious buyers to view your property. That way you will not waste any time with buyers who can't write an offer for your house. 
Furthermore, your agent will have a lot of experience negotiating home sales to help you get top dollar for your house – more than what you could get on your own. Also, agents are quite familiar with completing all the paperwork and hurdles involved in real estate transactions so you will enjoy a smooth process. And when you are selling your house to be able to buy a new one, you want a quick, uneventful sale. 
Make Sure That the Price is Right
Setting a competitive market price for your house is difficult on your own. But with your real estate agent, that's not a problem at all. The comparative market analysis that I mentioned earlier will ensure that you set your price just right. 
An overpriced house will not sell unless there's a housing bubble. However, you don't have to worry about setting the sale price too low. Why? That's because many buyers will see your property as a great deal and flood you with many offers. This can even be a deliberate strategy to generate interest in your property. Plus, you can also ignore any low bids. In this situation of multiple bids, you'll attract a higher sale price at closing. 
Don't Expect to Get the Asking Price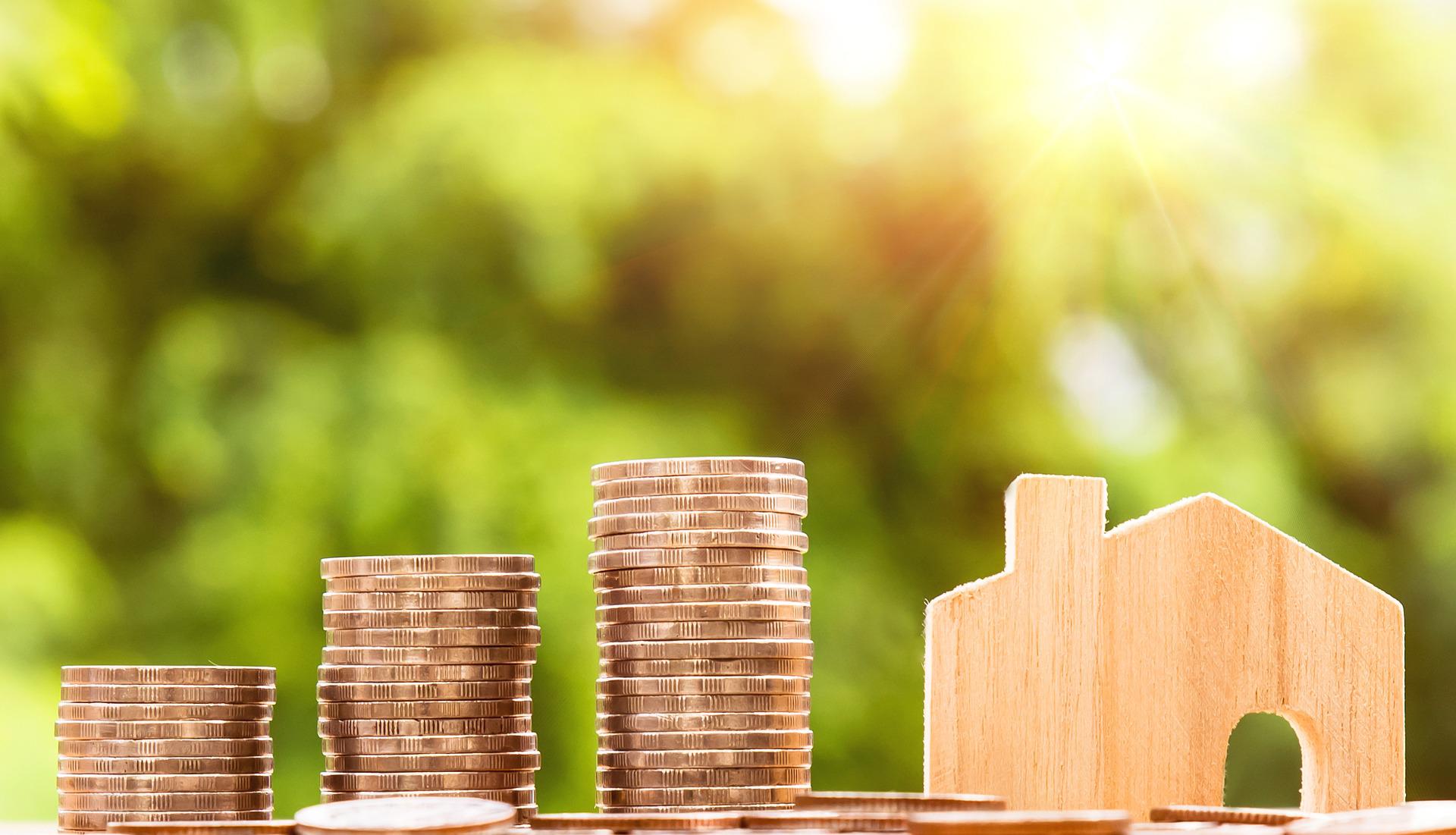 Buyers will always negotiate – it's a fact. And since you need to sell your house to buy your new home, you should be willing to accept these negotiations so that you can close the deal. 
With this in mind, many persons choose to list their homes at a price that will not only attract buyers but also leave room for these negotiations. This would be the opposite of the underpricing strategy we previously discussed. That way, the buyer will still feel like they are getting good value while you also get the amount of money you need from the sale. 
Furthermore, whether you end up getting more or less than your asking price depends on your pricing strategy and the type of market you're in (buyer's market or seller's market). The updates to your home and any home staging you've done will also influence the price you get for your home. 
Sell During the Spring and Summer Months
If you place your home on the market during the colder months of the year, then you will not get as many buyers as you would like. People are busy with holidays and multiple social engagements. So these months are always generally not the best time to list your home on the market. 
Therefore, the best time to sell your house is during the warmer months when people are willing to go around and view homes. You want as many eyes as possible on your property so that you can get many purchase offers. So I recommend that you wait for the spring and summer months to place your home on the market. 
Get Professional Real Estate Photos
We live in a virtual world and many buyers find their homes on the Internet. Therefore, your real estate agent will market your home online. And if your listing has no or low-quality photos, then buyers are just going to ignore your property. 
Don't scrimp on getting professional photos of your property. Yes, everyone has a smartphone, but everyone is not a real estate photographer. Your agent will arrange for great, crisp, clear photos to be taken in the best natural light and that each one shows off the best features of your home. A pro photographer will use a wide-angle lens to give buyers a more realistic perspective of what each room looks like. 
But the photos are not all! Why don't you make your listing stand out? I think you should also consider creating a video tour (or a 360-degree view) to boost your listing. You want to get as much buyer's attention as you can. Therefore, maximize all the online marketing opportunities available to you. 
Carry the Right Insurance
Your lender may have required that you have a homeowner's insurance policy. If not, then make sure that you get one. You need to be insured if a potential buyer has an accident on your premises and sues you for damages. 
Make sure that there are no obvious hazards on your property. Also, take steps to lessen the possibility of lawsuits. For example, keep the children of potential buyers away from your pool area and keep your dogs out of the house during showings. 
Be Transparent About Flaws
Never think for a second that you can get away with hiding major problems with your property. All of these problems will be discovered during the buyer's home inspection. 
If you had done a home inspection for yourself before listing, you know what's wrong with your house and you should have corrected the same. If any further issues are discovered then you have two options:
Price the property below the

market value

to account for these issues.

Keep the property at the normal price and give the buyer a credit to address the issues.
However, you should bear in mind that if you refuse to fix the issues in advance, then you bypass a lot of buyers who want to buy a move-in-ready home. Furthermore, completing your home inspection before listing helps you avoid any expensive and unwelcome surprises when you are under contract. 
Also, many states have mandatory disclosure regulations. So this means that a state may either require that you:
Disclose all known problems about your home if buyers ask directly or;

Voluntarily disclose all certain issues if they pertain to your property. 
Prepare for Your Home Sale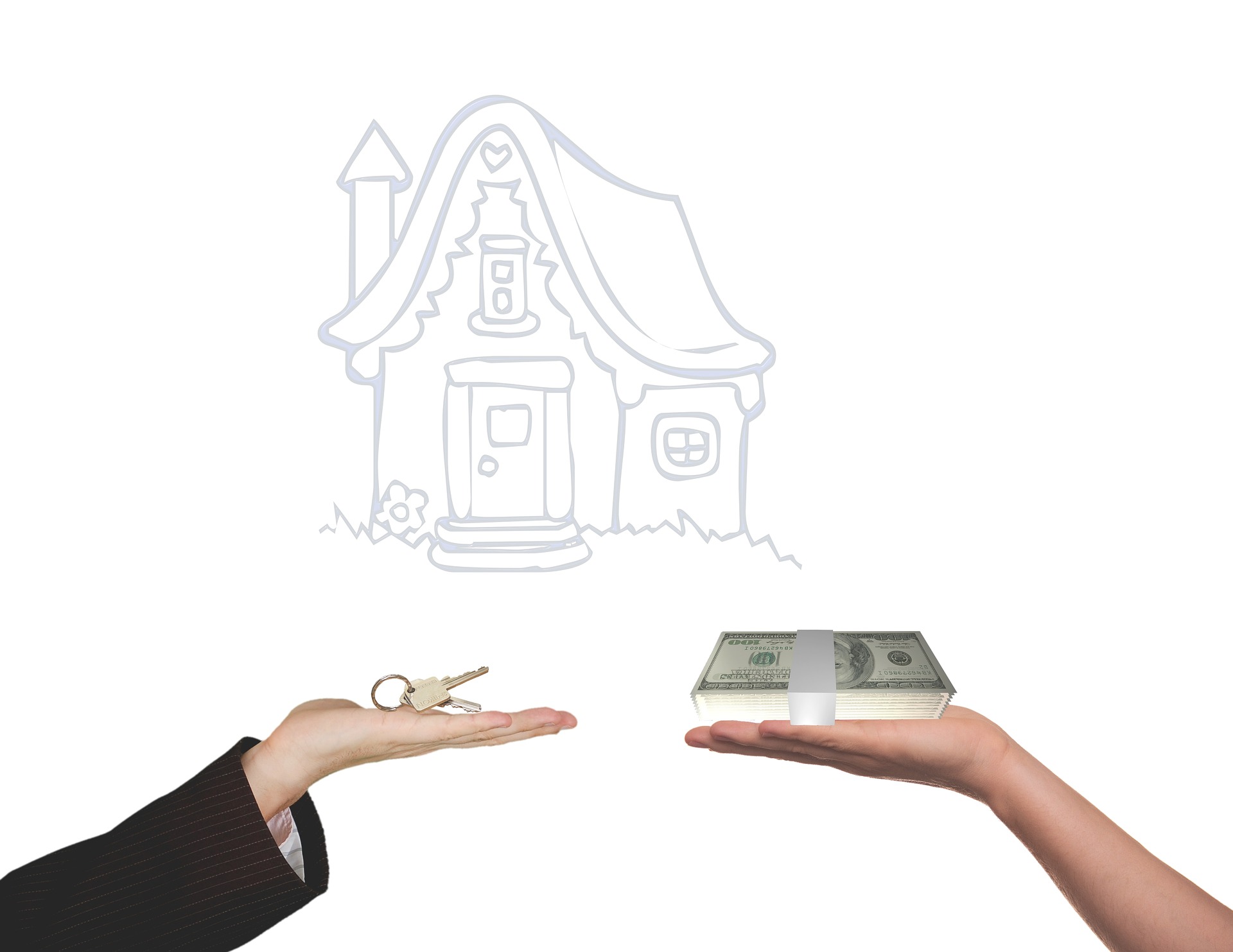 If you fail to deep clean and stage your home, then you're just throwing your money down the drain. While I recommend getting a professional to do the same, you can try to do the deep cleaning and staging yourself. 
If you don't complete these steps, then you will not get your desired sale price (and in extreme cases of neglect, you won't get a sale at all). For example, if you fail to fix a minor problem like a broken doorknob, then a potential buyer will likely wonder if your house has larger and more costly issues that you also haven't addressed. 
You likely won't see these issues on your own because you are so familiar with your home. Therefore, I recommend that you ask your real estate agent to do a walkthrough of your home and point out all the areas that need work. So do all that you can to make a great first impression on your buyers. 
Always Accommodate Buyers
Once you've placed your home on the market, be prepared to accommodate as many showings as possible. Yes, it is inconvenient. Yes, you will need to clean constantly and before each visit. But each buyer is a fresh pair of eyes and a new possibility for the home sale you need. So keep the end goal in mind and power through to sell your home!
Avoid Unqualified Buyers
Every person who views your home must be a credible buyer. This means that a buyer should have a mortgage pre-approval letter from a lender and/or proof of funds to cover the down payment and/or full sale price. Also, if you chose to sign a contract with a buyer that's contingent on the sale of their existing property, then just know that you could have problems, especially if you need to close by a set date. 
Be Prepared 
Selling your home is a huge undertaking so make sure that you are mentally and financially prepared for every possible scenario. Your home could sit on the market for longer than you desire. However, if you don't find a buyer in time, then you could convert it to a rental property to cover the mortgage. But if you follow these steps you will have a greater chance of achieving the seamless sale that you desire. 
Documents That You'll Need When Buying and Selling Houses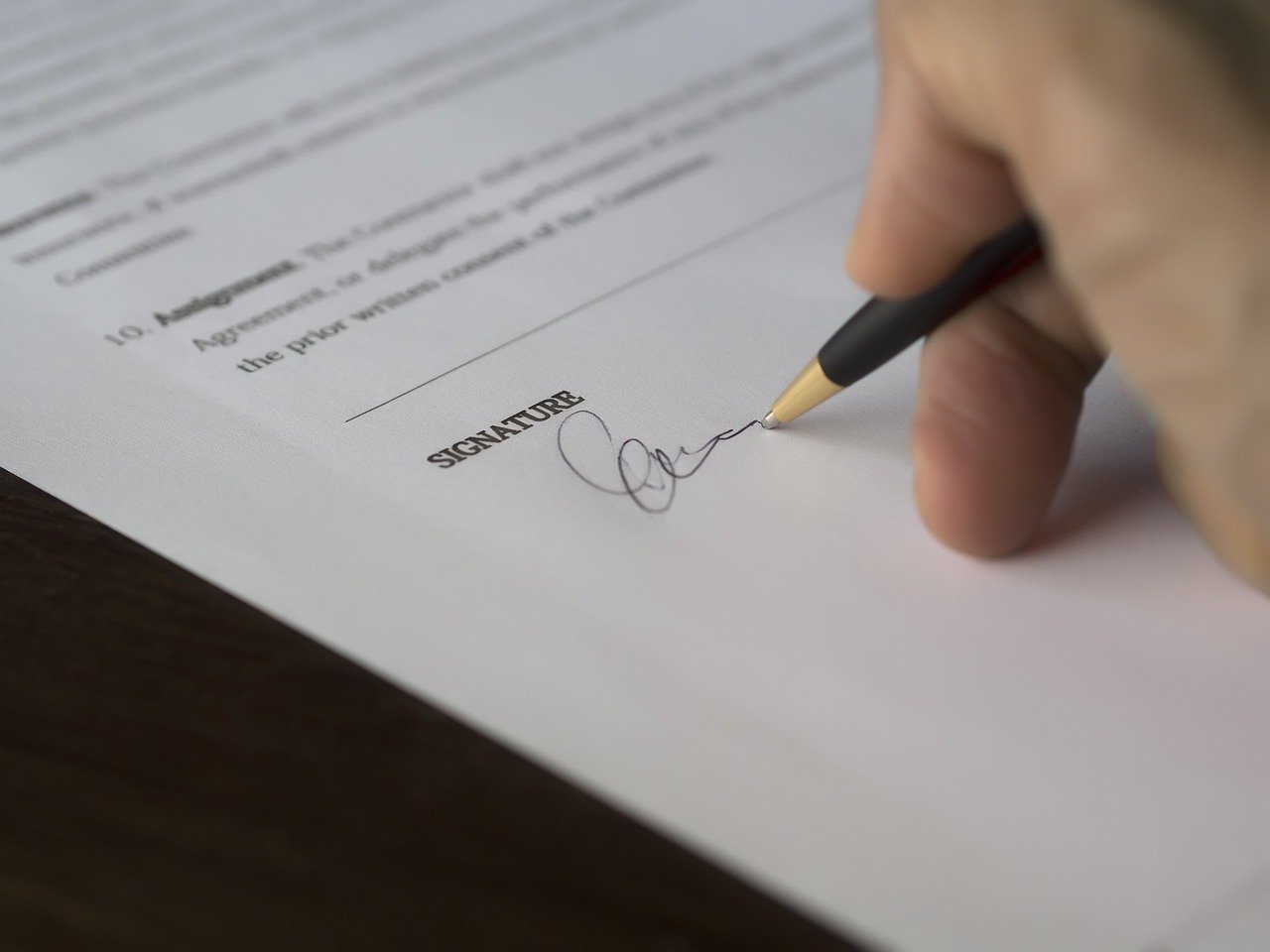 If you think that you only need a Transfer Certificate of Title to close out your property purchase, then you're mistaken! We're going to talk about the documents you'll need to finalize your real estate transaction. 
Regardless of the land area, property transactions are always full of details. And due to the significant assets at stake, you need to ensure that all the paperwork is completed appropriately. Let's talk about these documents. 
Letter of Intent
The Letter of Intent is a non-binding letter that the buyer submits to show his/her desire to buy a property. This document should detail the price, amount of the initial deposit, the period for due diligence, and mode of payment (plus any other relevant information). The due diligence period allows you, the buyer, to evaluate the property to determine if it's fit to purchase. This Letter of Intent must be simple and have a reasonable deadline for the seller to sign and agree to the terms outlined. 
Reservation Letter
Once the Reservation Letter is signed, then it means that the seller agrees to your terms. Also, the seller cannot offer the property to someone else as it will be taken off the real estate market. 
The Reservation Letter will also indicate the end date for the reservation of the property and the validity of the reservation fee. Usually, the down payment and relevant documents must be submitted within 30 days of the reservation fee being paid. Failure to do so will take the property off of the reservation and make it available to other potential buyers. 
Contract to Sell
The Contract to Sell is a document that contains all the final terms and conditions of the sale. This is given by the seller to the buyer after the down payment has been paid. However, you should note that the seller maintains ownership of the property until the final purchase price has been made. The Contract to Sell must also be notarized. 
Letter of Guarantee
The Letter of Guarantee is issued by the bank or financial institution on behalf of the buyer. It informs the seller that the buyer has taken a mortgage to finance the property purchase. This document guarantees that the bank will cover any costs should the buyer default. 
Deed of Absolute Sale
This document must be prepared once the buyer has paid the full purchase price of the property, stamp taxes, registration fees, and other incidental expenses related to the registration process. 
The Deed of Absolute Sale must be mutually signed by the buyer and the owner, and it indicates that the owner has relinquished all rights and interests to the property and has transferred these to the buyer. Like the Contract to Sell, the Deed of Absolute Sale must also be notarized. 
Certificate Title
The Certificate of Title is issued by the municipality or state and it proves an owner's exclusive right to a particular property.  
The Register of Deeds should be able to provide a certified true copy of this document for authenticity purposes. The Certificate of Title must be issued in duplicate: one copy goes to the new owner and the other is kept in the Register of Deeds. 
Tax Declaration
Once the sale is finalized, the buyer will need to start paying taxes on the property to the Internal Revenue Service (IRS). 
Ready to Close Two Epic Deals in Short Order? Contact Becky Bauer!
We've explored how you can simplify the processes of buying and selling houses. The best tip? Get an experienced real estate agent on your side! Are you selling a house, buying a house, or doing both in the Bloomington-Normal area of Illinois? Then contact me, Becky Bauer, an expert realtor who has helped many valued clients achieve their real estate goals. Let's work together to help you sell your existing house and buy your new home – all at prices that you'll love!