Purchasing a house is very important and every homebuyer has a unique set of priorities. The whole process of buying a house is complex and takes a lot of time. You need to be aware of what you need in a house, create a prioritized list, and be sure to share that list with your realtor.   But, what are some of the things to consider when buying a house? Let's talk about the factors and tips you need to keep in mind to get a great real estate deal. 
What Do You Need to Know Before Buying a House?
So what do you need to know before buying a house? Let's consider a few important things that you should keep in mind when you're house hunting:
Location Matters
You want to purchase a home that's located near the places you visit the most (work, school, place of worship, friends and family, etc.). Make sure that you check for easy access to the main roads and the traffic flow. This will help you to avoid buying a house that has an unreasonably long commute to all the places you frequent.
You also want to consider the location of the home within the neighborhood. Some people may prefer a lot near the main entry, while others may prefer being away from the traffic and further into the development. If there's a recreational area, then people (especially those with children) may choose the closest available lot. Cul-de-sacs are also a top favorite and some people like living on the main boulevard. However, be sure to let your realtor know about your preferences. They can also advise if certain lots are more expensive. 
The Lot Size
The size of the lot your house sits on will determine how you live in, and enjoy your home. Within a neighborhood, the lot sizes may be fairly similar. 
When you're going to showings, take note of the size of the lots. You will discover if you prefer a large or small lot, a corner, or an interior lot. Some lots may be wedge-shaped, rectangular, and some are irregular in shape. You also need to consider how much privacy you have, how you will use the lawn, the length of the driveway, and other features that matter to you. 
Sometimes, the lots are not always clearly defined. Where there are any questions about the boundaries of a lot, check the lot descriptions and dimensions with your realtor. If you find a house that sits on two lots, then think about the opportunities. If the second lot can be developed, then consider adding another building (like an extra garage or a workshop). Or, you could split the property, build a second home, either rent or sell it, or sell the lot as is. 
Number of Bedrooms
Each family is unique and will need varying numbers of bedrooms. Most people will want at least two bedrooms, and if there are children the number increases. 
Some families prefer that each child has his/her bedroom, while others like to have children sharing. If you regularly have visitors stay over, then you may want to have a designated guest room. 
Furthermore, an extra bedroom can serve as an office, den, playroom, or exercise room. Many hobbies require a designated workspace and storage for supplies. When you decide on the number of bedrooms that your home should have, consider the size of your family and your lifestyle.
Number of Bathrooms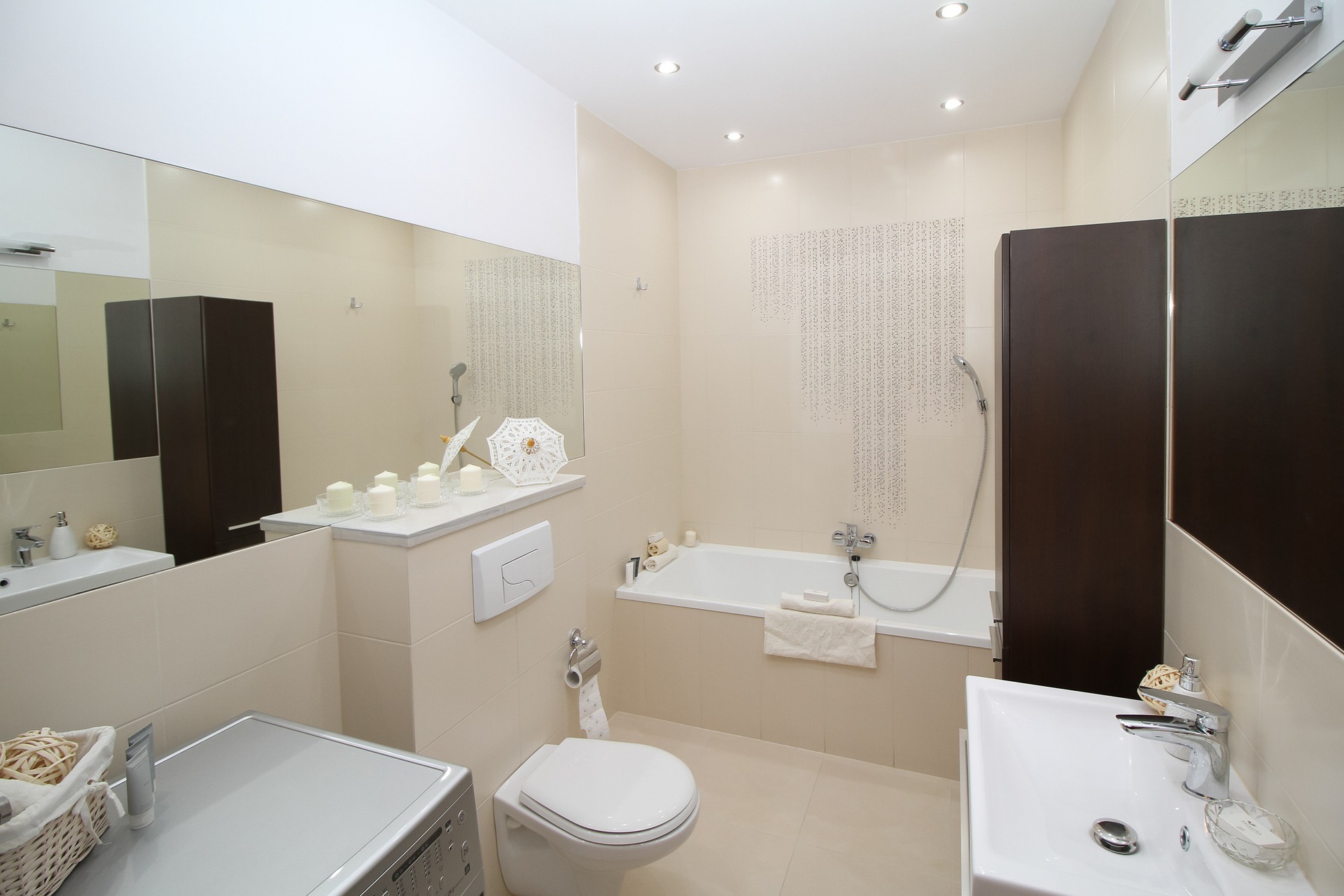 You also need to decide on the number of bathrooms you will need in your home. However, older homes tend to have a single bathroom so homebuyers will seek to add another. But sometimes you will need to live with one bathroom as a renovation may not always be an option. The good news is that new homes tend to have two or more bathrooms (although some may not have a tub or a shower). 
The size and style of each bathroom are also important. You can choose to have a bathtub, a shower, or both. Furthermore, Jacuzzi tubs are quite popular for relaxing. Still, some people prefer shower stalls. If you need an accessible bathroom, you can check out homes that have large bathrooms that can be easily remodeled. 
You also need to consider how many persons (including guests) will be using your bathrooms and their daily schedules. This will serve as a great guide for the number of bathrooms that you require, as well as the size and style of each one. 
The Kitchen Layout
The kitchen is the heart of the home, the hub of food, drink, socialization, and bonding. In every home, guests seem to often congregate in the kitchen. Therefore, the layout of your kitchen is very important. 
What kind of cooking will take place in your kitchen? This is important as it influences the design elements. For example, a gourmet kitchen calls for a lot of counter space, sinks, and storage. However, if you don't cook a lot, then a standard kitchen is sufficient. 
Do you have a large family to feed? Also, how often do you entertain guests in your home? You will need a kitchen that suits the needs of your family and your lifestyle. When you are clear about your needs, you will be able to advise your realtor so that you can get the right home. 
The Age, Style, and Condition of Home Appliances
Appliances are expensive to replace and the last thing you want is extra costs upon moving into your new home. So as you view homes, take note of the appliances and try to assess the age and condition of each one.
Also, do you have any preferences? Do you prefer cooking on a gas stove or an electric one? If this is a dealbreaker, then let your realtor know about it. Do you have a list of must-have home appliances? Then let your realtor know about it. 
Some appliances are more expensive and harder to replace. Furnaces/boilers, air conditioners, washers, dryers, and humidifiers fall in this category. And check that any fireplaces or wood-stoves have been well maintained and that they function properly. 
Don't know much about how to assess home appliances? Don't worry! Your home inspector will be sure to closely examine these items and let you know if there are any concerns. 
The Age of the Home
If you are going to purchase a new home, then you won't need to think about the age of the home. However, if you're going to consider all the houses on the market within your price range, you will see a variety of decades on display. While older homes have character and interesting period features, they also come with a lot of repairs and upgrades. If you don't mind doing renovations before moving in, and you have the time and money to do so, then go ahead!
You should also note that building codes have changed over the years. That means you need to have a basic understanding of how this affects the state of the homes that you're considering. 
Your realtor may have the answers or at least be able to point you to the expert in period home renovations. If you are attracted to a certain vintage or style, then make sure that you know how those homes were constructed back then. Equip yourself with as much knowledge and insights as you can. 
Purchase Price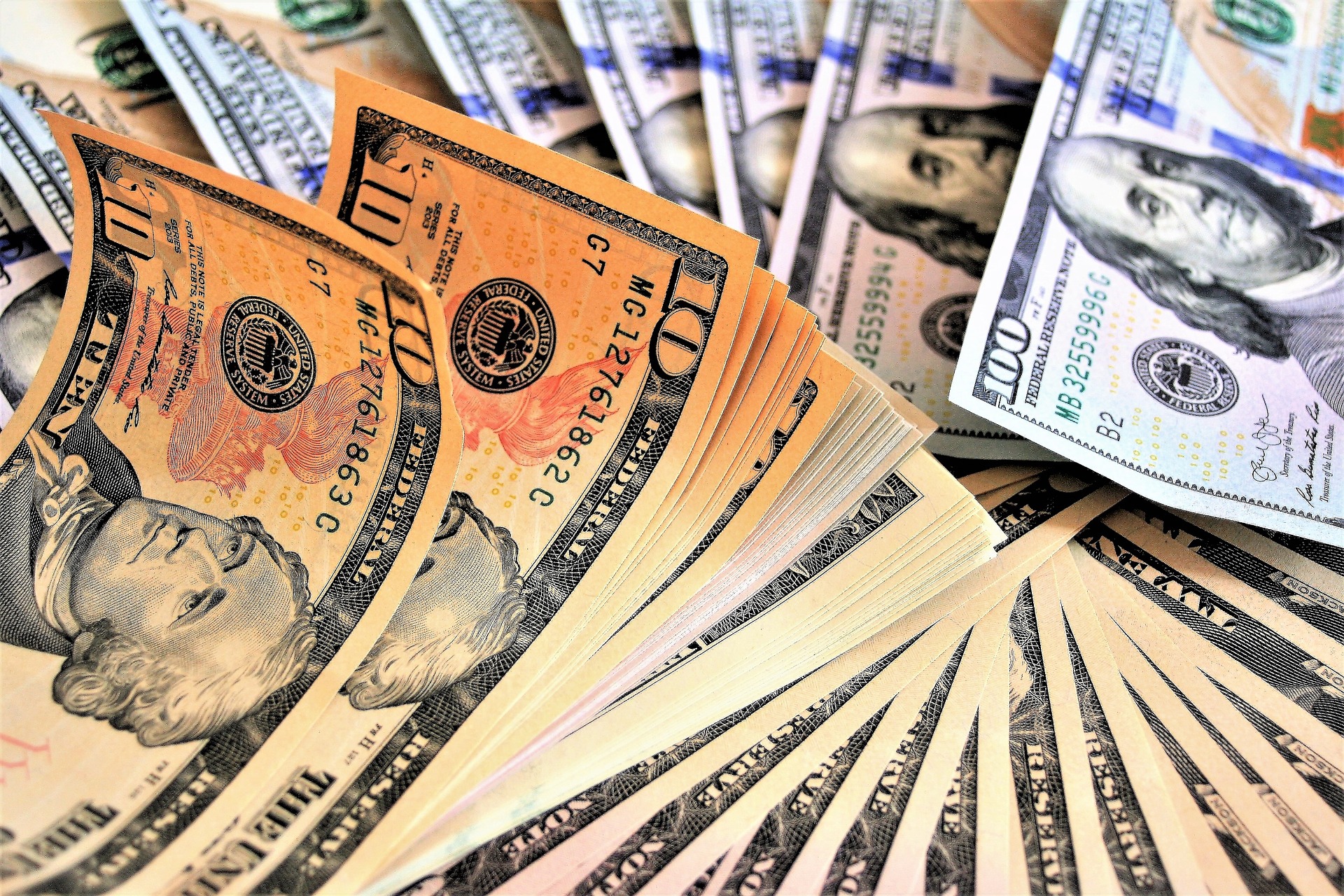 You need to know your price range before you go house hunting. And if you're like most Americans, this means knowing how much you are approved to borrow to purchase your home. 
Buying a single-family home is a huge undertaking and a significant investment. So you need to know how all the costs impact your finances and stick to your decision about your price range and the mortgage you can manage to pay each month. 
Motivated Sellers
One of the things to consider when buying a house is the sellers' motivation. As you view homes you will find that some sellers are more willing to sell than others. Some people will place their homes on the market and not care when it sells (or if it sells). If it doesn't sell, then they will be happy to keep living in their home and try to sell later. When you encounter sellers who are not motivated to sell, then expect no willingness to reduce the price. 
The ideal case is where you have a highly motivated seller. These instances include an estate sale, a job relocation to another state, or someone stuck paying two mortgages and wants to sell their old home and focus on the new one. Your real estate agent will help you figure out the seller's motivation and to draft offers and counteroffers to get the best price.  
The Level of Maintenance
You need to consider how well the home you want to purchase has been maintained. So you need to note the number of repairs, replacements, or additions you will need to make to get the home to your standard. 
Some of these updates may be mainly cosmetic, while others may take a long time and money to complete. Always keep your priorities at the forefront when trying to find the right home for you and your family. Take into account the location of the home, the lot size, number of bedrooms and bathrooms, kitchen, and other amenities. Know the age and condition of your home and the appliances, and how much it will cost to get everything to your liking and maintaining it. 
Get the input of your realtor, home inspector, and other professionals (like plumbers and electricians) to figure out the full scope of work that needs to be done. Make sure that you are taking the costs of these repairs and upgrades into consideration if you choose to buy that house. 
Key Areas to Check Out When Buying a House
There are so many things to consider when you're searching for a new home. You may be tempted to only consider the size of the yard or the style of the kitchen, but there are other important areas to consider. 
Buying a home is an investment, so make sure that it's a good one. Avoid buying a home with major problems, or one that has costly repairs once you've purchased your home. You also need to know the key areas you should check when buying your home:
The Roof
A bad roof is not only a nuisance, but it can lead to extensive damage to the home's structural integrity. So you need to make sure that you buy a house with a good roof. 
A traditional shingle roof will need to be replaced every 20 to 25 years and replacing a roof can cost anywhere upwards of $8000. 
This is a lot of money and you don't want to replace a roof right after moving in. So pay attention to the condition of the roof when you tour each home – and always ask about the age of the roof. 
The Foundation 
Always check for signs of foundational damage. Minor issues like faded paint or a broken light fixture can usually be fixed with little effort and money. However, if the foundation of a home is compromised, then you may need to pay thousands of dollars in repairs.
Always check for signs of cracking near the foundation inside and outside the home. As you walk through each house, check to see if there are signs of unevenness, which may indicate a sinking foundation.  
The Flood Risk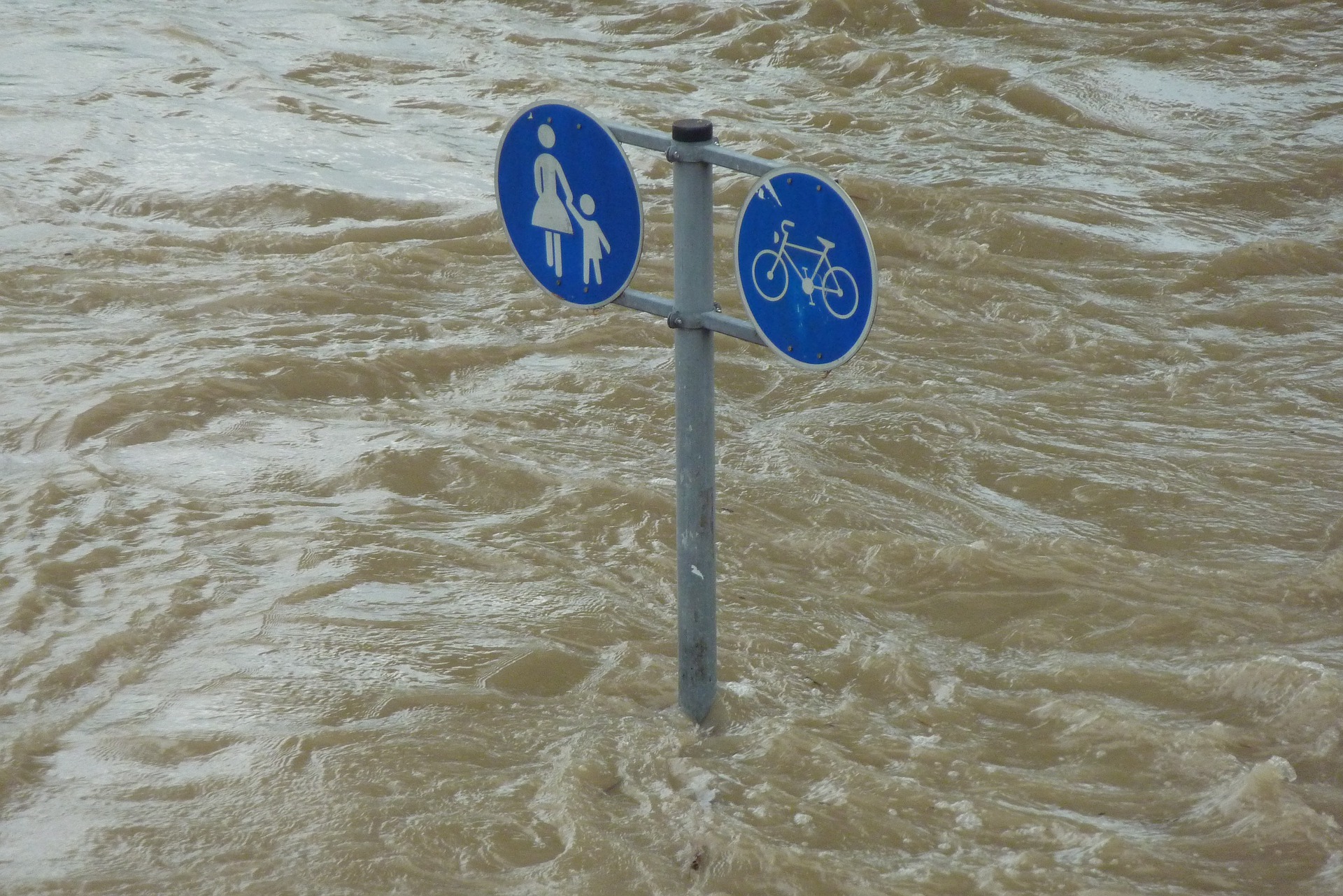 Yes, you love the house and want to move in right away. But is it in a flood zone? Being close to a body of water is picturesque, but make sure that you think about the flood risk. 
The closer you are to water, the more likely it is that you will have flooding issues – especially during storms. You will also need to have special flood insurance (and extra cost), so make sure that you do your due diligence. 
Water Damage, Excessive Weathering, and Mold
Anywhere there's water damage or any moisture at all (from faulty plumbing or little ventilation), mold follows closely behind. 
Mold makes a home a miserable (and even a dangerous) place to live. So I recommend that you peek inside cabinets and check around pipes for signs of mold growth. 
Also, look for signs of water damage and excessive weathering. These signs include musty odors and peeling paint. 
The Quality of Insulation and Energy Efficiency
You need to know the condition of the insulation in a home, especially if it is an older home. 
The better the insulation of a house is, the easier it is to warm and cool. This means that you spend less on heating and cooling utilities all year. 
What You Need to Keep in Mind When Buying a House 
We've discussed several things to consider when buying a house. However, I want to share some tips about the type of mindset/perspective you should have when you're about to become a homeowner. Let's talk about them!
Use a Trusted Real Estate Agent
While realtors get a percentage of the sales price of a home, you don't pay the commission, the seller does that. So when you're buying a home, don't hesitate to use a realtor. 
However, make sure that you choose a realtor who is not also the listing agent (or the seller's representative). What will happen is that they will try to sell the home to you at as high a cost as they can because they get to pocket both sides of the commission. You need to work with a realtor that will represent your best interests as the homebuyer. You need an expert realtor who will guide you through all the stages: from negotiating a price to navigating home inspection, to closing a great real estate deal. 
Don't Be Afraid to Customize Your Contract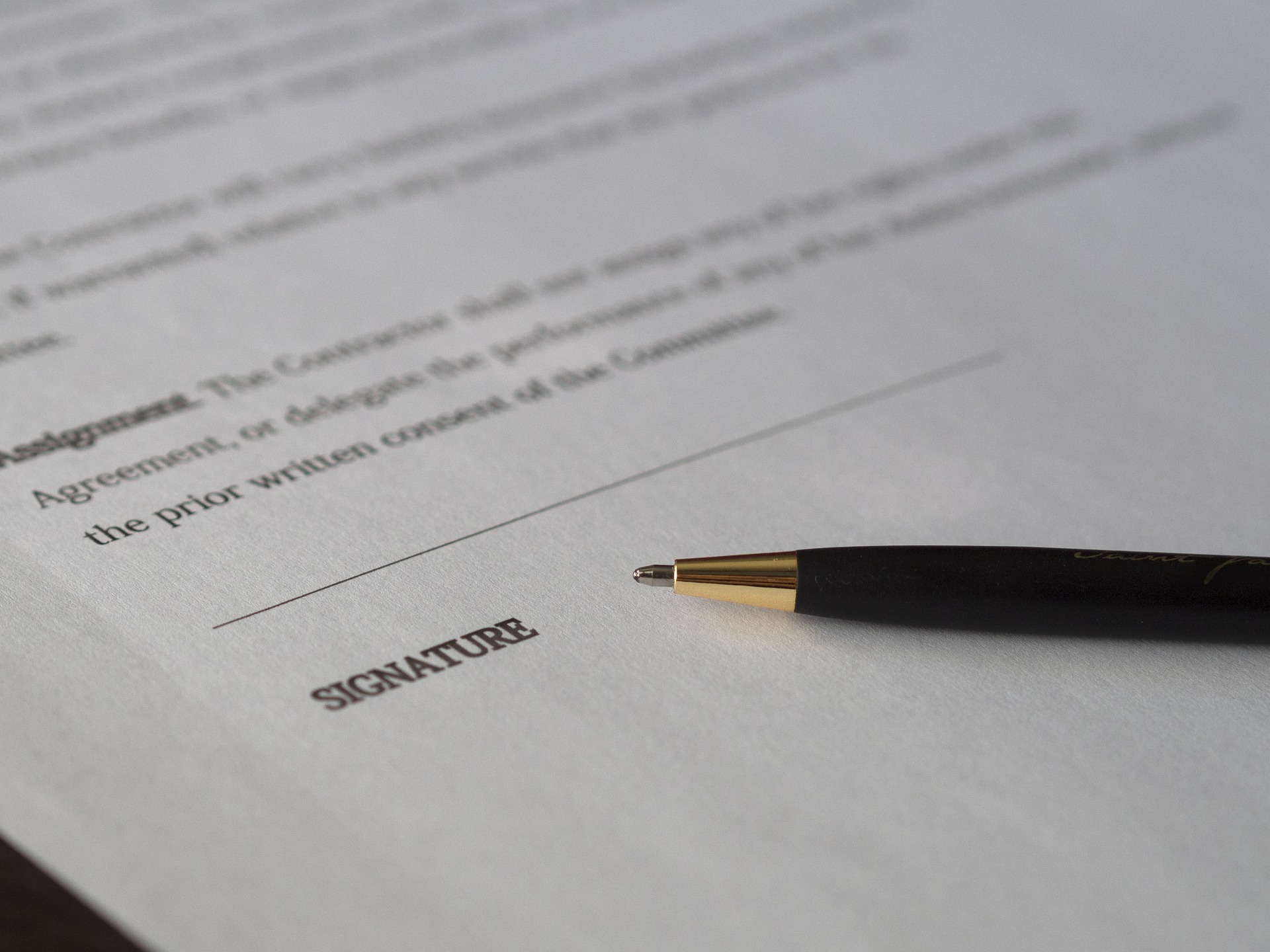 Buying a home involves a contract and you'll be signing many documents and their duplicates. A lot of these documents may seem like standard home buying contracts, but they are not immutable: they can be customized. 
All contracts are meant to be negotiated. Never feel like you have to sign a standard agreement. If you need more time for your home inspection or wish to make the purchase subject to mortgage approval, include it. A professional and experienced realtor will have no problems customizing your home purchase contract to suit your unique needs. 
Consider the Future
Remember the stories your grandparents told about wearing clothes far too big for them as children because the clothes had to last? Well, buying a home is the same thing. The future is one of the things to consider when buying a house since this purchase is one of the largest financial commitments you will make. 
Explore your long-term plans. Will you stay at your current job or will you relocate soon? Will you get married? What about having children? Depending on the market and the mortgage terms, you may not pay down enough to gain equity until after seven years. If you don't believe that a house will work for you in seven years or more, then keep searching for a house that meets your requirements. 
Think About Your Legal Commitments
While a mortgage is a legal commitment, that's not the only commitment to consider. When you get married, your state's laws determine how marital assets are treated and how they are distributed at divorce. But the same rules do not necessarily apply when you are unmarried.
When you decide to buy a home with a significant other who you're not married to, then make sure that you have a solid exit plan in place. No, it's not being negative, it's simply being wise. I recommend that you have a legal written agreement that discusses titling, mortgage payments, liabilities, repairs, and other details. Get it all in writing, and of course, vetted by a lawyer. 
Don't Focus on the Paint Job – Look Beyond It
Don't expect to see perfect houses when you're searching for a home. Even your dream house will have at least one room that you will want to change. Don't get distracted by paint colors or decor that you don't like – cosmetic changes are fairly easy to fix. Focus on the structure of each house and their layouts. It's expensive to make intensive changes to kitchens and bathrooms. 
Another thing that you need to keep in mind is that what looks like a quick fix can be very expensive. For example, changing out cabinets, appliances, and counters can seem easy and relatively inexpensive. But unless you are a very talented DIYer, you will need to pay to get these new elements installed, and the cost of labor can double or triple the expense. This doesn't mean that you can never buy a fixer-upper, but just keep all the costs in mind if you choose to go that route. 
Buy What You Can Comfortably Afford
Just because you are approved for a certain amount on your mortgage, doesn't mean that you should buy a house at that amount. Even if your job prospects look good, you never want to be in a position where you are house poor. 
Most mortgage companies indicate that you can afford mortgage payments that equal ⅓ or 30% of your gross monthly income, while others go with 28%. You need to consider your future income, your phase of life and lifestyle (now and in the future), interest rates, the type of mortgage you have, and the condition of the market when buying your home. 
The Purchase Price Isn't Everything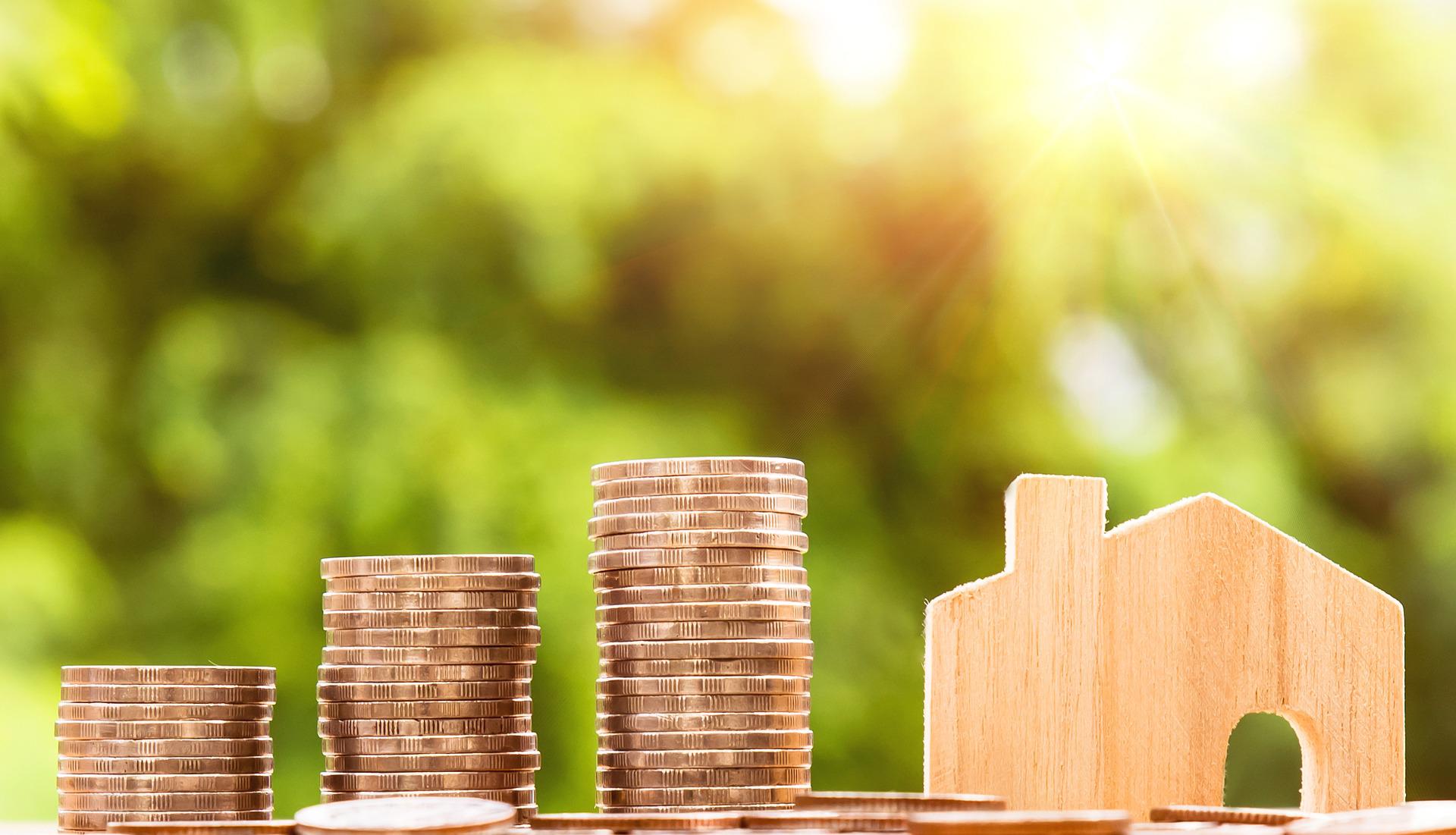 The price of a house is just one dimension of homeownership so make sure that you are considering all of the related costs. Factor in the cost of insurance, HOA fees, property taxes, and regular maintenance and repairs. Maintenance costs can be expensive if you have a lot of extras like a pool, hi-tech heating and cooling systems, and outbuildings.
As you consider these extra costs, make sure that you are comparing houses that are truly alike. For example, a condo that is priced low may have an exorbitant HOA and cost you more than one that is more expensive but with a lower HOA. Similarly, an inexpensive house with high taxes may cost you more per month than one that is more expensive but with a lower tax burden. 
Account for Your Other Debts 
Getting a mortgage means passing lots of financial criteria including your existing debt service requirements. Most persons have student loans and these can hinder your ability to buy your home. 
A major 2015 revision to the FHA guidelines negatively affects many first-time homebuyers with student loan debt. Before the change, you could have student loans that were deferred more than 12 months and you could discount this debt from your liabilities.
However, with this change, the lender will reduce your purchasing power by 2% (it's 1% for non-FHA or conventional loans) of the outstanding balance of your student loans regardless of your deferment status. 
So if your student loan is in deferment and you are thinking of buying a home, then enroll in a well-documented income-based repayment plan. Make sure that you show your lender these documents so that they can assess your ongoing liabilities in the right way. 
Don't be Distracted by the Home Mortgage Interest Deduction
Taxpayers may be tempted to take out larger mortgages than they can comfortably afford because they believe that the home mortgage interest deduction will be worth it. But you can only get this deduction if you itemize on your Schedule A. However, only 33% of taxpayers claim itemized deductions. 
Furthermore, you can itemize your deductions if they exceed the standard deduction. In 2020, the standard deduction for individual taxpayers is $12,400 and $24,800 for married taxpayers filing jointly in 2021. 
Even if you itemize deductions, you need to remember that you will be out of pocket by more than your tax savings. Plus, you can't count on the same level of savings forever. Mathematically, the longer you own your home, the less you will owe in interest. So while that's good for building your equity, you will have successively lower tax deductions over time. 
Buying a House is a Choice
Among the things to consider when buying a house is that it's strictly your choice. No rule says you must buy a home by the time you are 35. You can also choose to never buy a home. When, where, and how you buy a home is strictly your decision. 
While buying a home can be a good financial decision, you need to take many things into account. Consider the housing market, interest rates, timing, and your plans. You may also want more flexibility, especially if your career and household plans are in flux. If you are not sure about a neighborhood, then consider renting at first. Your realtor can also help you learn more about neighborhoods. 
Buying a Home? Get an Ace Realtor to Get You a Great Deal!
We have explored a wide range of things to consider when buying a house. Are you about to go house hunting in the Bloomington-Normal area in Illinois? Then I am the expert realtor that you need to work with! I have a great track record of helping valued clients achieve their real estate dreams. So contact me to begin searching for your new home: let's get you moved into your home sweet home ASAP!