Whether you're a home buyer or a home seller, the last thing you want to encounter is a bad realtor.  How could you fall into such a predicament? There are many ways this could happen. It could be by hiring a friend's relative who "just got their real estate license" and you want to be supportive. Or not doing your due diligence to select an agent who has real results. Let's consider some signs of a bad real estate agent and how you can correct the issue. Plus, we'll also talk about the signs of a good real estate agent.
Choosing the Right Realtor: Red Flags for a Home Buyer
Your real estate agent should look out for your best interests. A good real estate agent is willing to listen to your wants and needs, know and respect your budget, and be willing to teach you about the market you're exploring. Also, once you've found the perfect home, a good realtor will negotiate a great price and keep you updated as your transaction progresses. That's what you should expect.
But sometimes that doesn't happen. Here are a few signs of a bad real estate agent:
Communication Problems
Homebuyers who are unhappy with their realtors often report that they can't contact them very easily. They may call, text, or email, but they get no response. Then, after a long time, the agent may pop up with no explanation (or a flimsy one) about why they were missing.
This is a clear indicator that your realtor doesn't have your best interests at heart. In a rapid housing market where offers are accepted in an instant, the last thing you want is a realtor who is MIA. You don't want poor communication to cause you to miss out on a house that you like a lot.
Undue Pressure
While you want a real estate agent who knows what they are doing, you don't want an overbearing personality. Your agent needs to always remember that you are the client and that you are the one buying the property.
If you encounter an agent that tries to pressure you into buying a home, that's a big red flag. Even worse, is if they try to prompt you to purchase a home that is above your budget. Then you know that the interest is in the commission and not that you find the best home for you and your family.
Overly Agreeable
The other extreme is a real estate agent who agrees with everything you say. While that may feel good initially, you'll soon regret not having any professional guidance. Your agent should be able to give honest advice borne from his/her years of experience and current market research. Even if you don't like the advice, it can still give you added perspective.
Furthermore, a weak-willed real estate agent is likely to be a poor negotiator. They are likely to accept whatever the seller's agent says without serving in your best interest.
A Bad Attitude
A confident real estate agent is good to have. However, an arrogant or rude agent should never be tolerated. You are the client here – your needs come first. So even if you have many questions that may seem basic, your real estate agent should have the heart of a teacher. They should be patient to break things down to your level using layman's terms minus all the industry jargon. You want to be comfortable with your real estate agent and assured that they will always act to the highest professional standards on your behalf.
Zero Progress
If the weeks and months are rolling by with nothing happening, guess what? You may have a bad real estate agent. It's a huge problem if you're not being super critical of homes the agent is showing you, but yet you are not close to settling on a deal. If your agent seems bent on showing you homes that are unsuitable for your needs, then they are merely wasting your time.
Do any of these red flags seem familiar to you? Well, the bad news is that you have a bad real estate agent. However, it's also good news, as it means that you know that it's time to hire a new real estate agent and get started on buying that perfect property for you.
Choosing the Right Realtor: Red Flags for a Home Seller
When you're selling your home, you need an expert realtor on your side. They will teach you about your local housing market and help you to competitively price your home. Your real estate agent should also take care of all the marketing efforts to make sure that your property attracts buyers who are genuinely interested and able to buy.
A good real estate agent will also give you tips about how to stage your home to make a great first impression on homebuyers. They are also expert negotiators who always ensure that their clients get the most of their sales – which is great news for you.
Well, those are some of the signs of a good real estate agent. The signs of a bad real estate agent follow next:
The Inexperienced Agent 
An inexperienced agent is someone who has less than two years of full-time experience selling real estate. These persons will not possess the industry contacts (and sometimes) the knowledge to manage the home selling process.
Misfiled paperwork or missing a deadline is not an "Oops", as these events can scuttle your home sale deal and cost you thousands of dollars. Also, you need an experienced realtor who can negotiate quite well for the sale price and for any repairs that may arise from the buyer's inspection.
Poor or No Communication
As a home seller, you should not be languishing to hear from your real estate agent. In this technology age, there are countless ways for your agent to stay in touch. However, if you find that you need to chase your agent to get answers, or you get zero answers/updates, then you need a new real estate agent. Your agent should not disappear on you, but ensure that you are getting frequent updates on the status of your home sale.
Ineffective Marketing Efforts
Your real estate agent needs to attract as many potential buyers as possible for home viewings. However, getting the desired crowd requires more than simply putting a sign in the yard of the property to be sold.
Your realtor needs to do a lot more. Ask to see the marketing plan that was created for your property. Ensure that you know why some platforms are used and not others. A good agent needs to be able to explain the said marketing plan. Always check to make sure that your real estate agent is doing a good job on your behalf.
Wrong Priorities
Everyone knows that the more expensive a house is, the greater the associated commission from its sale. On the other hand, a home that has a lesser value will yield a lower commission. However, that should determine how often or how well a real estate agent markets your home.
Lack of communication;
Late arrival to your meetings;
Impatience or rudeness when answering your questions;
Undue pressure to drop your asking price without giving any supporting argument
A good real estate agent should:
Show you a list of all the homes for sale in your neighborhood and close environs;
Discuss homes with asking prices similar to yours;
Discuss the final sales prices of homes that recently sold in your area.
If your agent sounds more like a bad real estate agent, then you're going to need to terminate that contract with that agent.
No Results
Real estate is all about results. In your case, the expected (and desired) result is the sale of your home. So if it's been weeks with no showings, calls, or any interest, then your agent needs to meet with you.
In this meeting, a good real estate agent will outline new ideas to attract buyers and explain a clear plan about how these ideas will work to sell your home.  A bad real estate agent will make lots of excuses and promise to sell your home (while failing to explain how they'll do so). If you find that you have a bad real estate agent, then it's time to switch to an experienced professional with a track record of great results!
Here's What You Need to Do if You Have a Bad Real Estate Agent
You have read about all the signs of a bad real estate agent and unfortunately, you think you have one. What should you do?
Before you do anything, first read your contract with your real estate agent. These contracts normally require you to sign an exclusive buyer's or seller's agreement with a definite expiration date. You should then speak to the agent's broker and request to be let out of the deal.
If that doesn't work, then you need to get a lawyer involved. However, if you can't afford a lawyer, you may have to wait out the contract. In the meantime, you can begin the interview process for a replacement. But what should you look for this time around? Let's discuss the signs of a good real estate agent.
The Top 7
Signs of a Good Real Estate Agent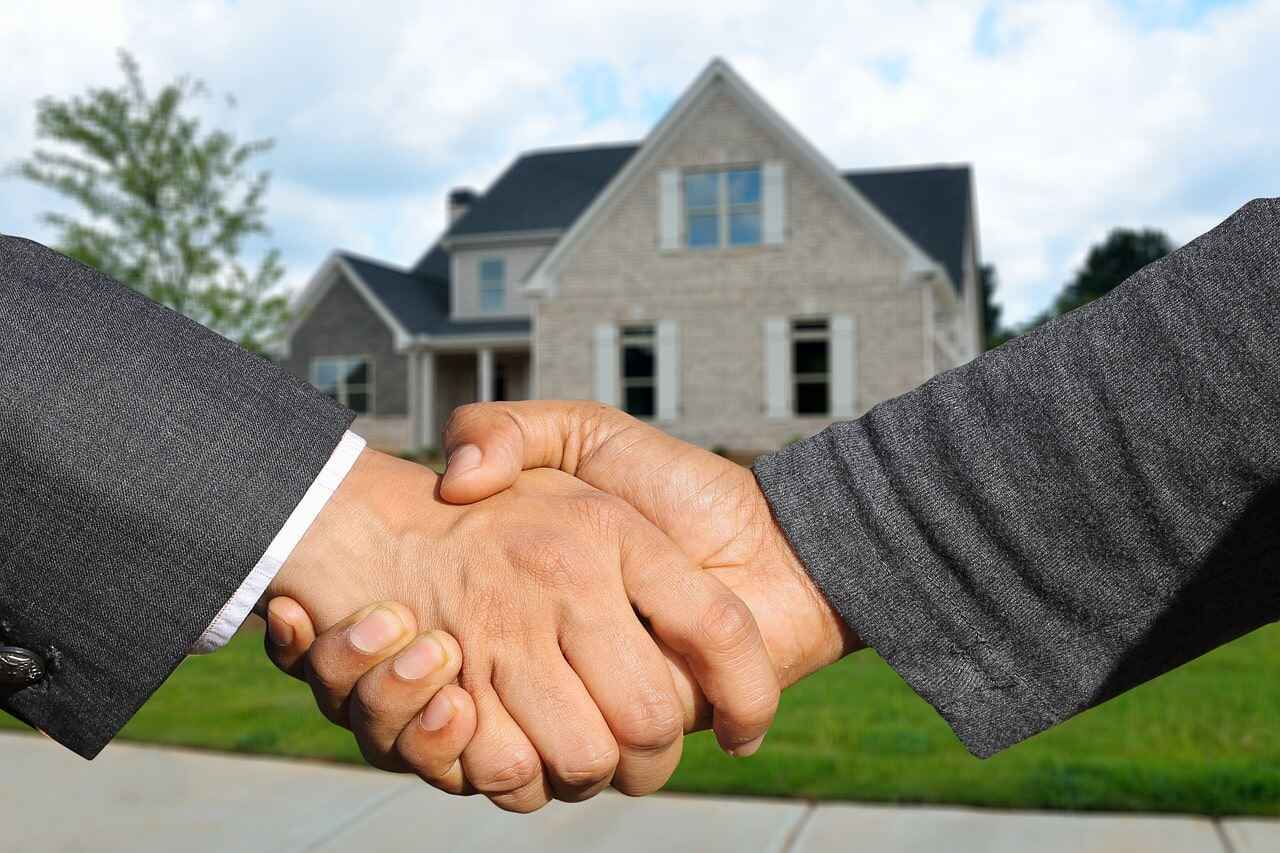 Buying or selling a home can be a difficult experience. There are many unfamiliar moving parts, so you will need an expert real estate agent to guide you through the process.
While choosing the right agent isn't easy, you will know you have the right one for you. Now let's explore the top seven signs that you have the right real estate agent:
You Enjoy Their Company
While you don't have to be in love with your real estate agent, you want to enjoy being around them. During this process, you will have to communicate a lot with your agent and you want those talks to be enjoyable. The worst thing is to have an agent that you don't like when things get a bit difficult as you process your real estate deal.
Want a pro tip? If your real estate agent's voice doesn't grate on your nerves, then you may have the right one!
They are Responsive and Available
This is non-negotiable. A good real estate agent must be available when you need to speak to them and they must be willing to converse with you. If a real estate agent treats you like a nuisance, then that's not the one for you. The right agent understands the significance of each real estate deal and treats your needs as their client as the priority.
They Ask You to Get Pre-Approved
If you're a buyer, the last thing you want to do is to go looking at houses without knowing what you can afford. A good real estate agent will ask you to get mortgage pre-approval. That way, you can search for your new home having full information about what you can afford. Plus, you'll know that any agent who has this requirement, is a true professional who doesn't like to waste time.
They are Proactive 
You don't want a real estate agent that is reactive or merely going through the motions. You want a real estate agent that is always on the hunt for the right kind of property for you. Your agent should be willing to communicate with you and make helpful suggestions. A successful real estate agent is proactive in pursuing the best real estate deal for your needs.
They Believe That Honesty is the Best Policy
You want a real estate agent that is transparent and tells you the truth about everything. This commitment to honesty should be so even when you don't want to hear it and when it's inconvenient for them. An ethical real estate agent will always place the priority on honesty and integrity and not simply closing a deal to earn the commissions. Therefore, a good real estate agent will always "tell it like it is" (but in a nice way).
They are Resilient
A good real estate agent doesn't give up easily. A real estate deal usually has a few bumps and it may seem as if you will not get to closing. You don't want an agent prone to throwing in the towel and leaving you in a quandary.
You want a real estate agent that has a "can-do", undefeated attitude. The right agent doesn't give up in the face of challenges but is always willing to find creative solutions. Whether you're buying or selling a home, you want a real estate agent that is resilient and committed to seeing your deal through.
They are Relationship-Oriented
You should try to figure out if your real estate agent values building relationships over making the next commission. Although the sale and purchase of real estate are transactional, good real estate agents seek to build relationships with their clients. If your agent is always keeping in touch, willing to serve as a valuable resource, and is committed to seeing you achieve your real estate goals, then you've found the right one!
Selling Your Home? Here's What You Shouldn't Do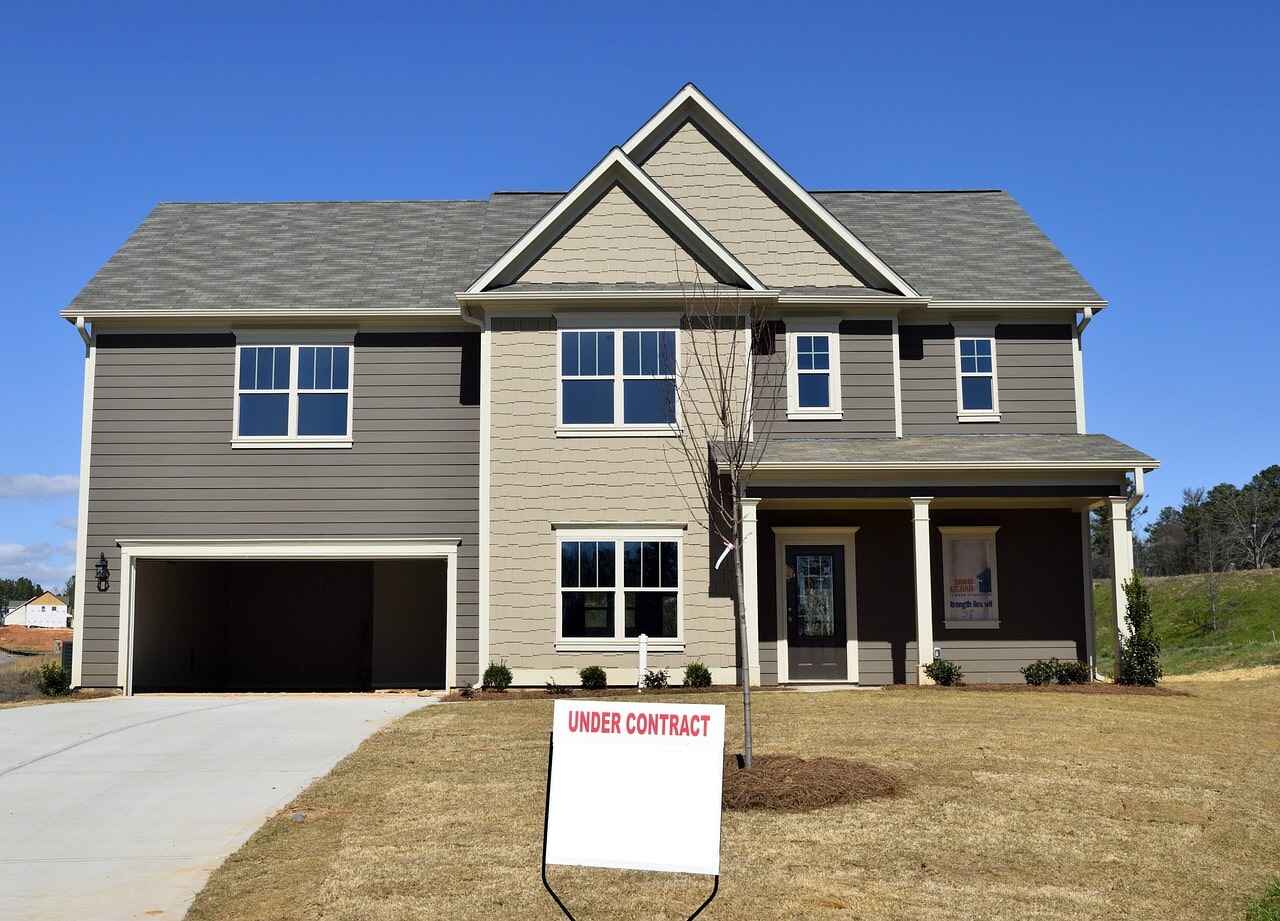 We have talked a lot about the signs of a bad real estate agent and how to find out if you have a good real estate agent. However, you also need to know what you should not do if you're selling your home:
Refuse Showings
There's no way to sell your home unless you allow buyers to view the property. Refuse a showing and the buyer is unlikely to reschedule but move on to a new property. This is the case even for serious buyers.
Being Unavailable or Inaccessible 
You don't want buyers and their agents coming to your property and not being able to get in contact with you. Offers are time-dependent, so you may get an offer that's valid only for a few hours. Make sure that you're accessible via text or call, If you're going to be away, be sure to let your agent know.
Keeping a Messy Home
A messy home will always turn off buyers and scuttle your ability to sell your home. While it's difficult to clean your home every day, it's a necessary part of selling your home. So keep your home looking its best while it's on the market.
Not Sharing All the Information About Your Property
You are legally required to share some information about your property – such as asbestos, mold, or fire damage. If you hide these facts, then you could be subject to legal consequences. Honesty is always the best.
Oversharing on Social Media
Many buyer agents will search sellers' names on social media. Please do not share information about how much you want to sell your home for or that you don't like your neighborhood and can't wait to leave. Keep your financial dealings and thoughts about your home and neighborhood off your social media platforms.
Using Your Photos of Your Home
Unless you're a real estate photographer, then your photos will not capture all the best facets of your home. It's best to use professional photos for your real estate listings. However, you can share off-season photos of your yard to give some special context to your listing.
Request Feedback After Every Showing
It's understandable: you want to know what's happening all the time. However, while your real estate agent wants to keep you updated, they will need to get that feedback from the buyers' agents. Unfortunately, sometimes the buyers' agents do not give feedback. 
Why would the buyers' agents not want to share their thoughts about your home? They may want to protect their clients' interests, or maybe the clients haven't made any decisions as yet. You can set how often you want to get feedback from your real estate agent. As long as they respond within that time then you know they're doing a good job. 
Believe That You Will Recoup All of Your Renovation Costs
Although you may have spent a certain amount on updating your home, you may not get back 100% of these expenses. Your renovations may not translate to a higher home value. So you can't expect buyers to pay a premium to help you recoup your renovation costs. A professional real estate agent will guide you about the best way to price your home for a fair and timely sale.
Buying Your Home? Here's What You Need to Look For!
You've found the right home and you need to get some answers from the seller's agent. You will likely communicate via your real estate agent. However, there are several things that you need to look out for and successfully navigate to buy your home:
The "Surprise" Sale Price
First, the seller's agent may not be entirely truthful about the sale price. Agents may try to reduce the price of the property to attract more buyer interest. After all, more buyers equal more offers.
You can avoid this trap. Your real estate agent will give you a price comparison of similar properties sold in the area. This will help you to make a better decision and send in an offer that is close to the value of the property.
The Existence of Another Buyer
Adding another buyer into the mix is done to scare you into buying. However, you can check the truth of this claim by spending a little time outside an open house and checking how many people are showing up.
You Can't Take Any Time Off to Think
You need to take advantage of your cooling off period before you hand over your hard-earned deposit. Never waive your cooling off period. If something is wrong with the property, you stand to lose your deposit if you choose to back out of the deal later.
You Can't Extend Your Cooling Off Period
The seller's agent may try to tell you that you can't extend your cooling off period. However, don't be fooled! As long as you keep everyone informed, you will not have any problems.
No Trouble Getting Loan Approval
You should never commit to buying a property until you are sure that your home loan is approved. This is why it's best to get a pre-approval before you make any decisions.
However, be wary when you're applying for pre-approval as not all institutions are reliable. Make sure that your mortgage broker gives your pre-approval the green light to proceed with the sale.
Get the Best Real Estate Agent! 
We have discussed the signs of a bad real estate agent and the signs of a good real estate agent. You are now equipped to choose the best real estate agent that will work hard for you. Are you in the Bloomington-Normal area? Then let me apply my many years of expertise in selling and buying homes to help you get the best real estate deal possible. Contact me today so that we can begin working together to achieve your real estate goals.