Your home is one of the most valuable assets that you will own. So I understand that the decision to sell is a big deal – many thousands of dollars are at stake here! Are you getting your house ready to sell? Do you want to get all the equity you've put in over the years on closing day? Then you're in the right place! Let's talk about how you can make your house an unforgettable experience for homebuyers, compel them to flood your realtor with offers, and get top dollar. Let's begin!
Tips for Selling Your Home
at the Best Market Price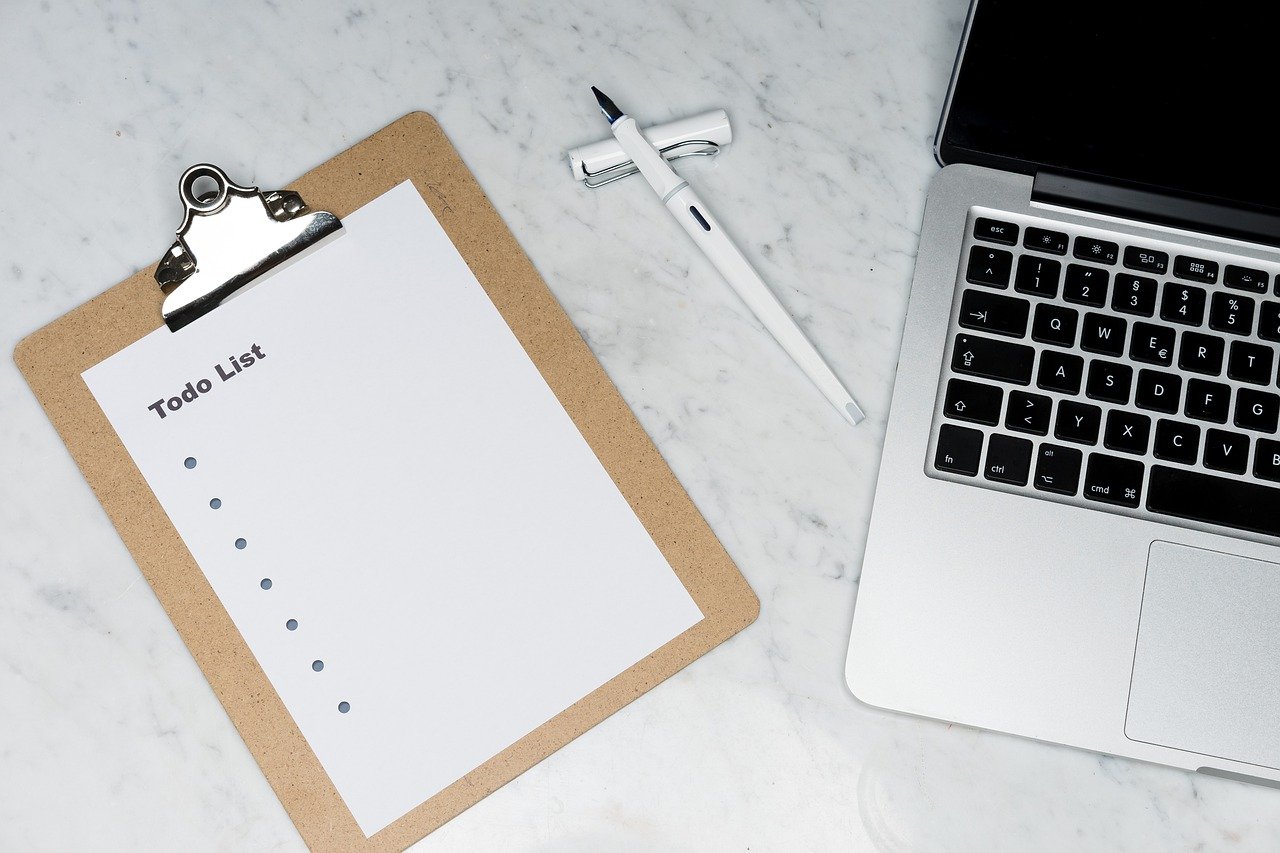 Getting your house ready to sell involves a lot of preparation and you'll need to cover several bases. Let's delve into these pro tips and tricks to make sure that you are smiling all the way from closing to the bank! 
Change Your Perspective About Your Home
Selling your home can be difficult because you have lived there for a long time and created many memories. You need to emotionally detach yourself from your home and prepare yourself for the sale. Remember that home is where you make it. You will be able to create more wonderful memories in your new home. 
Knowledge is Power: Do Your Research
You need to know the market value of your home. You can start by researching what similar homes in your neighborhood are selling for on popular real estate sites like Zillow, Realtor.com, and Trulia. 
As you check out these listings, pay attention to important characteristics like location, proximity to amenities, square footage, and features. Always think about how they compare to your home and try to gauge how much your home could fetch on the market. 
Of course, you won't need to guess the true market value of your home. You're going to call in the best expert at selling homes: your local realtor.
Work With a Realtor
I recommend that you get an experienced realtor to list your home. You can get recommendations from family and friends and also search for a real estate agent online. 
When you're interviewing a listing agent, make sure that you ask them about their experience selling homes in your neighborhood. Figure out how extensive their social network is. Do they have a strong social media presence and access to a large pool of potential buyers? 
You want to have the best real estate professional to represent you as you sell your most valuable asset: your home. 
Let There be Light!
The more light floods into your home, the more appealing it appears to buyers. A light-filled space feels airy and much larger than it is. So go ahead and buy as many light bulbs as you can. When you're showing your home to potential buyers, ensure that all light fixtures and lamps are turned on. Fill your space with maximum light!
Hide Your Pets!
Yes, I understand that you love your best buddy. But homebuyers may not warm to your pooch or kitty. Potential buyers do not want to see a bowl of dog food or smell your cat's litter box. They also won't want to have pet dander all over their clothes. 
What's the problem? The presence of pets makes homebuyers think that the home is not clean or well-maintained. I recommend that you do a quick clean before each viewing, stow away their stuff and make sure that they are absent during viewings. 
Deep Clean Your House and Keep It Clean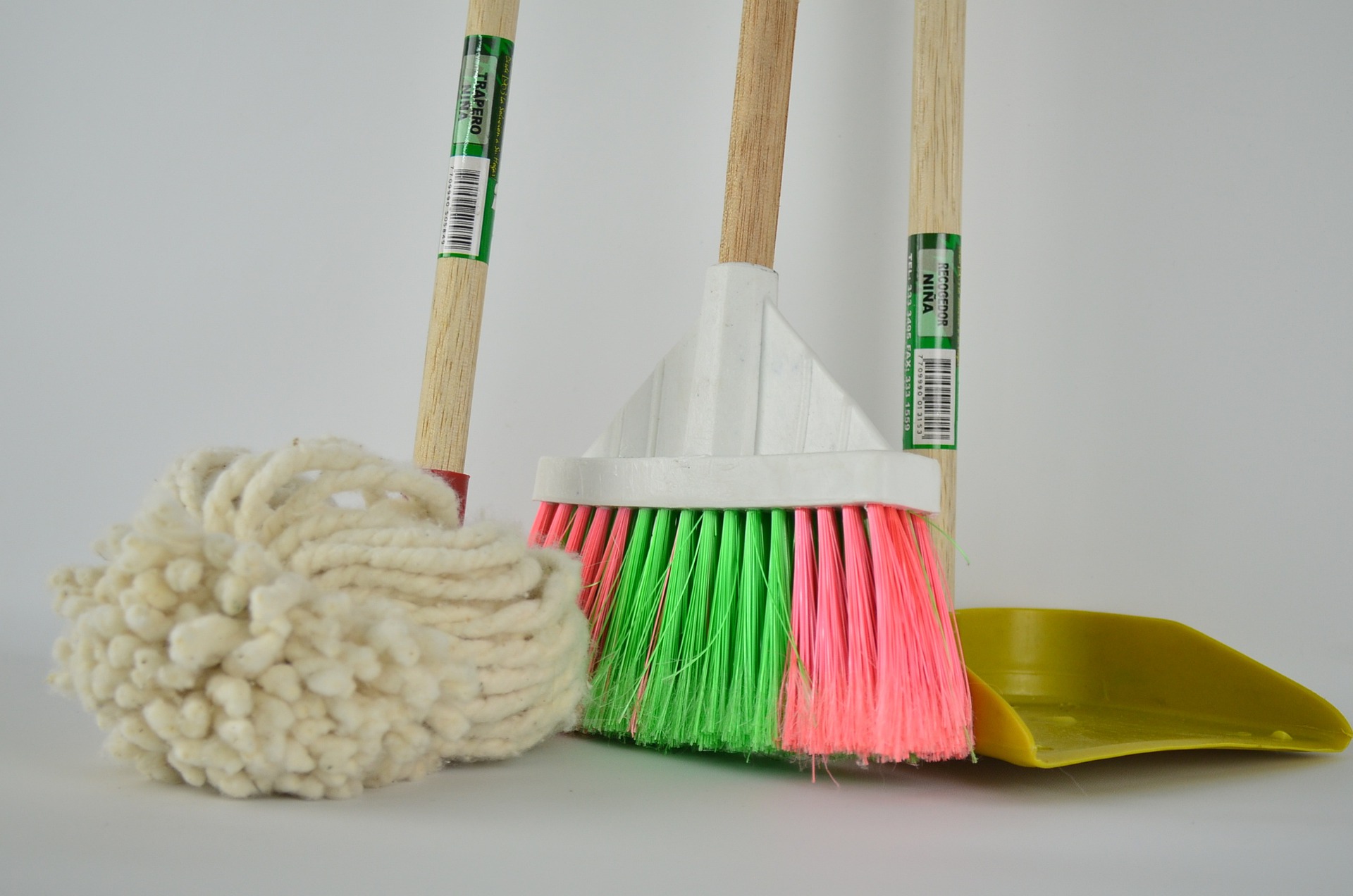 You want your home to make a great first impression. The last thing you want is for a potential buyer to come through your front door and be accosted by foul smells, dirty floors, or dust-covered surfaces. 
I recommend that you deep clean your entire home before placing it on the market. Pay special attention to floors, toilets, windows, rugs, surfaces, etc. If you can't do it yourself, then please invest in a professional team to come in and clean your home. 
Once you have deep cleaned your home, you need to keep it clean. There will be many viewings, and your home needs to look its best for each buyer. 
Depersonalize Your Home
It's your home, but in a way, it's also not your home. When you are selling your home, you are in a transition phase. You still need to live in your home, but you also need to accommodate potential buyers for viewings. 
When buyers enter your home, you want them to immediately visualize themselves living there. However, if your family photos, bulletin boards, personal items, awards, etc. are in the space, they will feel like intruders. So you should remove all personal items from your home. Decorate your home so that it appeals to a wide cross-section of buyers.
Decluttering Your Home is a Must
You need to declutter and organize your home. Although your home feels just right to you, buyers often feel uncomfortable in a cluttered space. So go through all your household stuff, identify what you need to keep, what you need to trash, what you need to recycle, and what you need to donate or sell. When your home is clutter-free, then buyers can focus on every space and not be distracted by overflowing closets and filled rooms.
Rent the Extra Storage That You Need
Wondering what to do about all your stuff after decluttering? Then rent an extra storage unit or two. When you're staging your home for viewings, you'll need to remove your bulky furniture. Plus, you will need to move after selling your home, so it's best to rent a temporary storage unit. 
Hire a Handyman
You'll need to complete several repairs to your home: squeaky doors, locks, hardware, leaky faucets, running toilets, cracks in walls, broken appliances, etc. More than likely, you won't have the tools and expertise to complete all of the repairs. So you will need a handyman to do all of these for you. But completing these repairs will increase the value of your home. 
Don't Do Expensive Upgrades
While you can often recover the cost of renovation in your sales price, this is not always the case. Huge makeovers will make your house look fabulous, but they will leave you in a worse-off position at closing. 
Therefore, you should not do a mammoth improvement project before putting your home on the market. It's much better to do a series of small, cost-effective updates that will pay off by getting you the best price possible. 
Examples of such minor, inexpensive updates include:
Clean the curtains or buy some affordable new ones.

Replace faulty or dated door handles and cabinet hardware.

Ensure that closet doors close fully and with little effort. 

Repair leaky faucets.

Clean tile grouts in your kitchen and bathroom areas. 
A Fresh Coat of Paint Does Wonders
Painting the walls of your home can make the rooms look and feel differently. You can begin by painting over any bright colors (like orange and green) with neutral, cool colors. Shades of white, light grays, light beiges, and pastel hues are ideal. 
These neutral colors will make your home look and feel larger, brighter, and more welcoming. A fresh coat of paint will also hide any imperfections in your walls. Light-colored walls also help potential buyers to view your home as a blank slate waiting for them to make it their home.  
Your Kitchen Sells Your House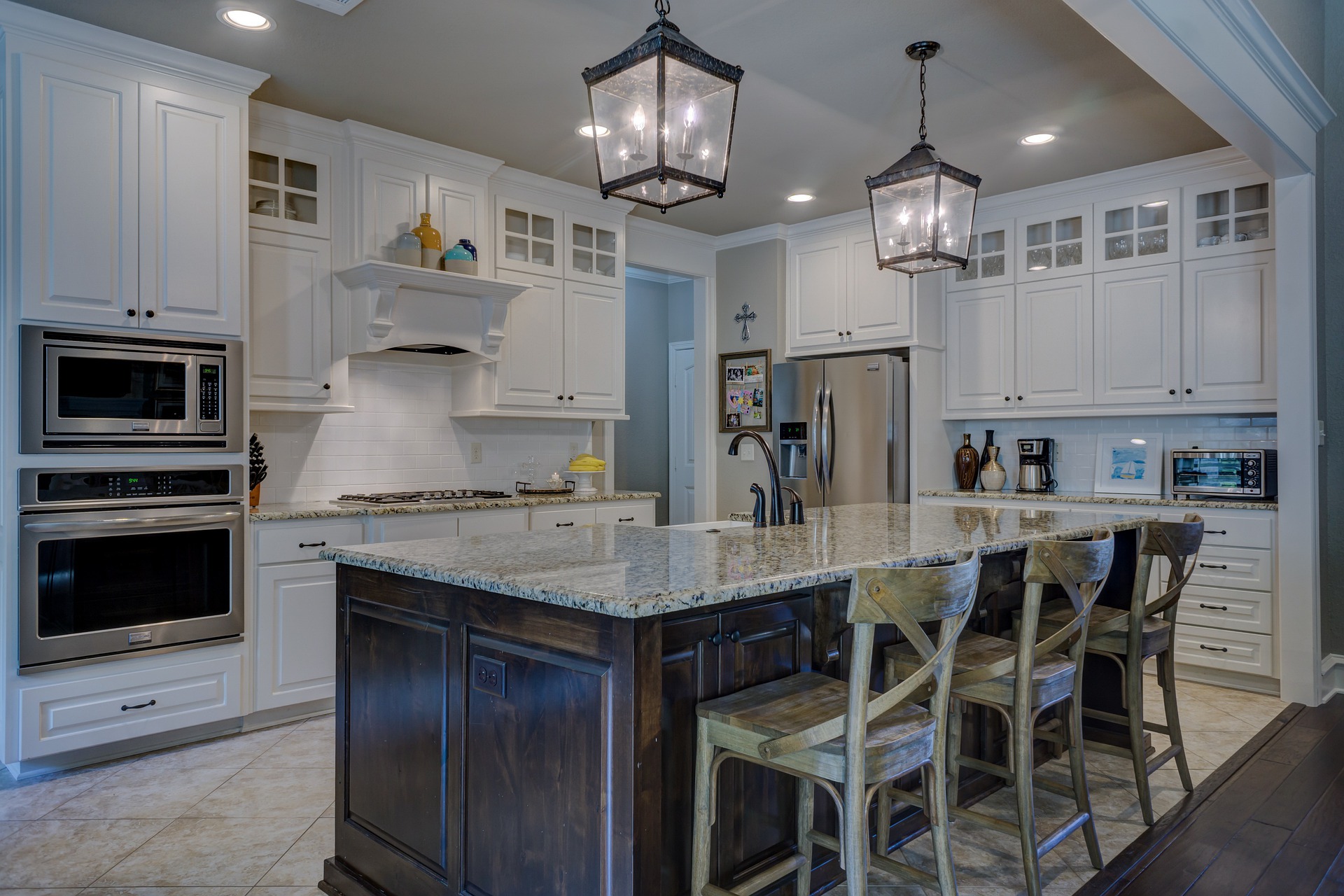 Yes, it sounds weird, but your kitchen is the most important area of your home. Remodeling your kitchen not only makes your home more attractive to homebuyers, but you can also recoup approximately 85% of your renovation costs. 
Furthermore, a kitchen upgrade may only cost a few thousand dollars to replace countertops – wherein a homebuyer may reduce your asking price by $10,000 if your kitchen looks dated. The fastest and most affordable kitchen renovation includes painting and adding new cabinet hardware. You should also use a neutral paint color so that potential buyers can visualize their style in the kitchen. 
However, if you have more money to spend, you can include stainless steel appliances. But don't worry about swapping out all your appliances for stainless steel. You can purchase just one stainless steel appliance. Why? Once potential buyers see one high-quality appliance, it makes them feel as if all your other kitchen appliances are also expensive. 
Consider Staging Your Home
Staging your home allows you to show off its best aspects. Research also shows that staging your home results in a faster sale and for more money. Staging helps many buyers fall in love with your home, which means multiple offers, so you get top dollar for your home. 
The good news is that staging your home's interior doesn't cost a lot. You can repurpose some of your existing furniture and rent a few accent pieces to complete the look in each room. Also, you can choose to hire a professional home staging service. 
However, you should not only stage the inside of your home, you should also pay attention to the landscape. Make sure that the grass is cut, the yard is landscaped and all your garden decor is removed and placed in storage. Does the outside of your home look a bit rundown? Then add a fresh coat of paint to the exterior walls. 
Hire a Professional Real Estate Photographer
Since many potential buyers search for homes online, you need to include high-quality, professional photos in your online listing. If you choose to forego using high-resolution photos, then, unfortunately, homebuyers may ignore your home. 
So before you place your home on the market, you should hire a professional real estate photographer. They will take clean, high-quality photos of your home. Your realtor should be able to connect you with an expert photographer. 
Always Accommodate Viewings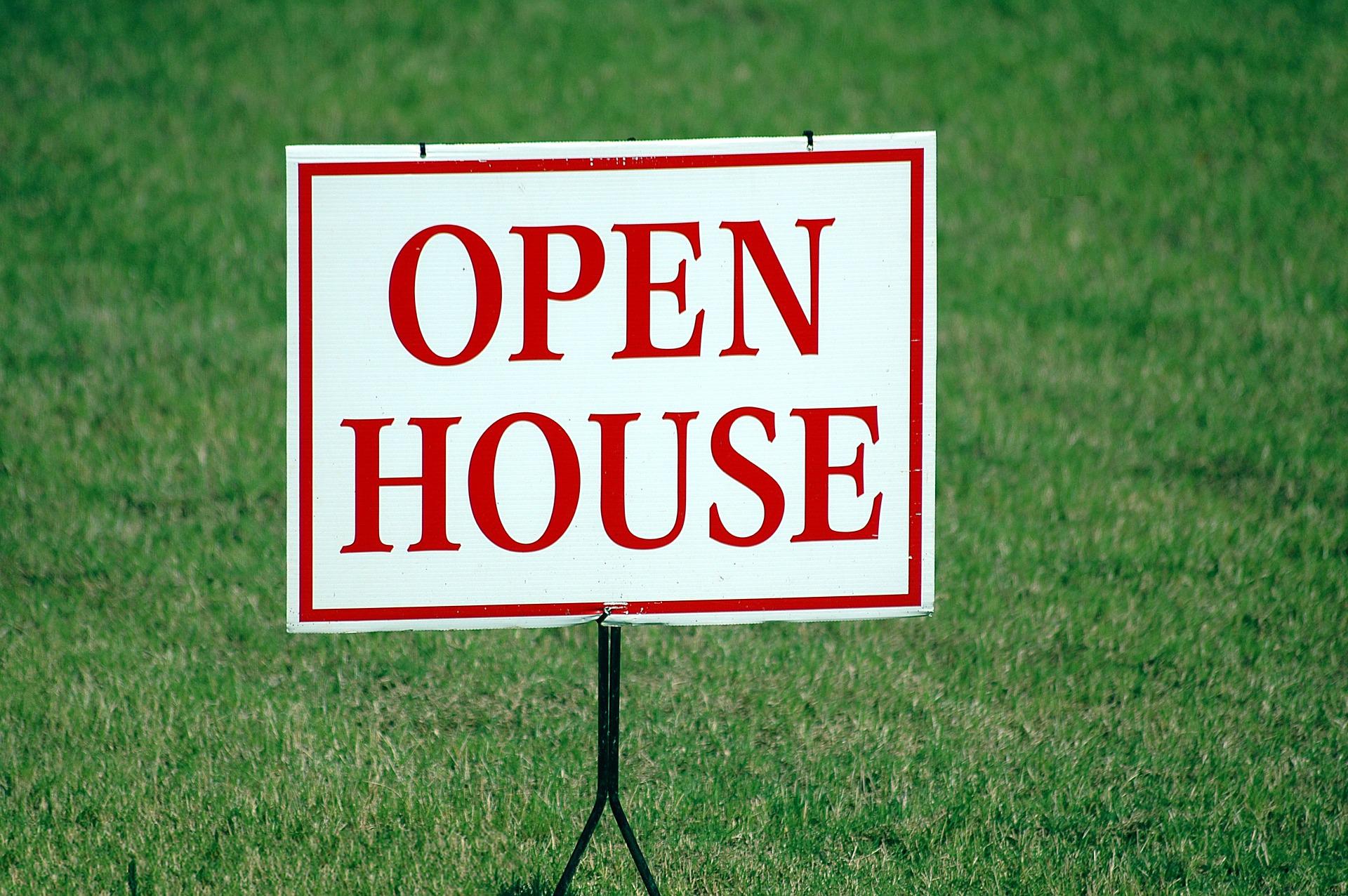 Getting your house ready to sell is one thing. You also need to make sure that your home is always available to potential buyers. You never know when your buyers will come through those doors!
When your house is on the market, you need to make sure that it is always clean. Don't leave dishes in the sink, keep your dishwasher clean, make sure that your bathrooms sparkle with cleanliness, and keep all corners of your home dust-free. 
Will it be difficult to constantly clean? Yes. However, you need to do what it takes to ensure that your home shows in the best light to homebuyers. Focus on the end goal: Selling your home for the best price on the market!
Is Your House Sale in Good Hands? Get the Best Realtor Today!
Getting your house ready to sell involves several steps. However, we've shared some useful tips that can help you get the most out of your house sale. Are you selling your home in the Bloomington-Normal area of Illinois? Then I invite you to contact me, Becky Bauer, to help you get a great deal on your home. Please feel free to contact me today let's get you top dollar for your home quickly.